Souvenirs to bring back from Kanazawa
金沢のお土産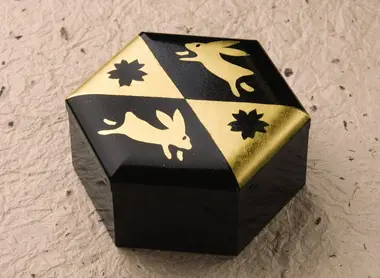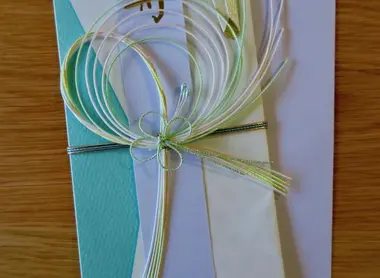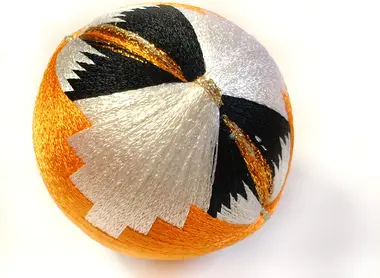 5 gift ideas to bring back from Kanazawa
Kanazawa (Ishikawa Prefecture) has been known for centuries for its high-quality crafts. An important city during the Edo period (1603-1868), the locals, wealthy nobles, and samurais contributed to the development of luxury crafts.
Kanazawa is still famous today for its lacquers and objects gilded with gold leaf. Since June 2009 the city is registered in the "Network of Creative Cities" of Unesco, in the field of crafts and folk art. An ideal place to shop for souvenirs and products of the finest craftmanship.
1. Kanazawa gold leaf
Kanazawa produces over 99% of all Japan's gold leaf production. Used for centuries in the making of jewelry, lacquers, screens, and partitions, it is also found in sake or sprinkled over Japanese cakes.
More recently, it is a very popular ingredient for cosmetic products. Gold leaf is credited with various health benefits such as improving skin firmness, boosting metabolism as well as healing properties. Creams, tonic lotions, or even mattifying papers (to absorb excess sebum) containing gold leaves are on the rise and a great idea for the most original souvenir and gifts.
2. Japanese lacquer: Kanazawa shikki
Named Kanazawa shikki, Kanazawa lacquer is one of the flagship high-end crafts of the city and its surroundings. It owes its existence to the daimyo, the great territorial lords of the Kaga domain (a former feudal domain located in the present-day prefectures of Ishikawa and Toyama) who appreciated fine dishes and high-quality products.
Kanazawa shikki are known for their delicate inlays of gold, silver leaf, or cultured pearls. All items are handmade and can cost a considerable amount. There are nevertheless objects within the reach of all budgets, such as bowls or lacquered chopsticks that can be acquired for less than 3,000 yen (23 €).
3. Mizuhiki
In Japan, wrapping a gift is quite an art. The mizuhiki is the perfect example of this sophistication. It is made with cords or thin strips of washi (braided Japanese paper) that are twisted in three dimensions and then glued together to form a kind of knot with a specific and often symbolic shape. It is then used to decorate a package or to stick it on envelopes that are offered during special situations: marriage, congratulations, or death.
The " Kaga mizuhiki " of Ishikawa prefecture is known for its very elaborate patterns such as turtle, pine, or crane-shaped knots. Lightweight and very small, the mizuhiki is an original gift and not at all bulky.
Also discover: Furoshiki, the art of packaging
4. Kaga temari
Temari is traditional balls made with silk bands or colorful decorative threads with geometric patterns. They were given to children by their parents during the New Year. Nowadays, they are highly decorative handicrafts.
The Kaga temari, from the old province of Kaga, would have been made from 1601 when the very young 3-year-old wife joined her husband the daimyô of Kaga with a temari in her luggage. It was customary for girls to take a temari in their trousseau, as a wish for happiness.
5. Kanazawa Kukicha tea
Unlike other teas which are made only from tea leaves, Kanazawa's specialty is tea made from the stems, twigs, and leaves of roasted tea plants. The kukicha (Kuki means rod or twig) Kanazawa is also called Kaga bocha. It is appreciated for its light taste and its low theine content.
---
Address, timetable & access
Address

Timetable

From Tokyo: approximately 2.5 hours by JR Shinkansen Hokuriku train. From Kyoto: 2 hours to 2.5 hours by JR Limited Express train (only one to two departures per day).
All the themes of the city