Pilgrim Hikes / Chôishi-michi
町石道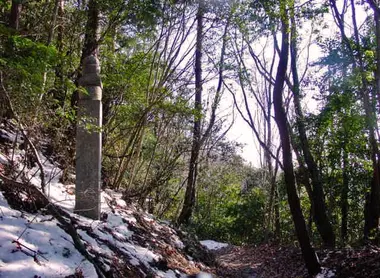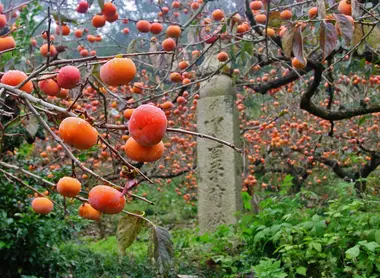 Les cheminsde la foi<br>
Sivous souhaitez marcher sur les traces des pèlerins originels de la sectebouddhique Shingon, il vous faudra debonnes jambes. Et oui, les routes sacrées serpentent à travers la montagne etélèvent le corps avant l'âme.
Their start and finish lines remain unclear, but it is not important as the the walks of Mount Koya only end in tiredness. Old paths used by pilgrims, they have now become popular hiking trails. And for good reason, it's probably the most enjoyable way to explore the mountains and historic sites such as Daimon Gate.
There are several possible routes depending on your level and motivation.
The first starts at the great Daimon Gate to reach a small shrine on the top of Mount Bentengaku before descending to Kudoyama Station on the Nankai line. Not a very difficult hike and feasible in three or four hours depending on your level of fitness. Those in a hurry can even get a step with the funicular railway to enjoy the magical view of Wakayama and the ocean, from the summit.
The more experienced can try the Kohechi Trail. It connects Koyasan to Kumano Shrine. A long and strenuous journey that can take up to a week. Therefore you will need to be well equipped.
If you still want to explore more, you can go on a walk of a little over two hours, initially intended for women. Indeed, leaving from Okunoin, the walk ends at Nyonindo formerly the only temple accessible to women.  
---
Address, timetable & access
All the themes of the city