Nagahama Castle
Nagahama Castle: read a guide to Nagahama Castle in Shiga Prefecture. Nagahama Castle is a reconstructed castle built in 1983.
Nagahama Castle 長浜城
Nagahama Castle with cherry blossom in full bloom, Shiga Prefecture
The original Nagahama Castle was built on the orders of the local warlord Toyotomi Hideyoshi (1536-1598) in the 16th century. Nagahama was Hideyoshi's first fief and he also resided in the castle for certain periods of time.
Nagahama Castle was demolished by the Tokugawa regime in 1615 due to the "one province, one castle" regulation enforced to reduce the power of local feudal magnates (daimyo).
Nearby Hikone Castle survived and some of Nagahama Castle's building materials were transported from Nagahama to rebuild Hikone Castle.
The current Nagahama Castle was reconstructed in 1983 following the advice of a professor of historical architecture from Tokyo Kogyo University (Tokyo Institute of Technology). The fortress contains a museum with displays of historic firearms, samurai swords, roof tiles, photographs, telescopes and samurai armor.
Nagahama Castle's top observation deck affords good views of Lake Biwa on a clear day.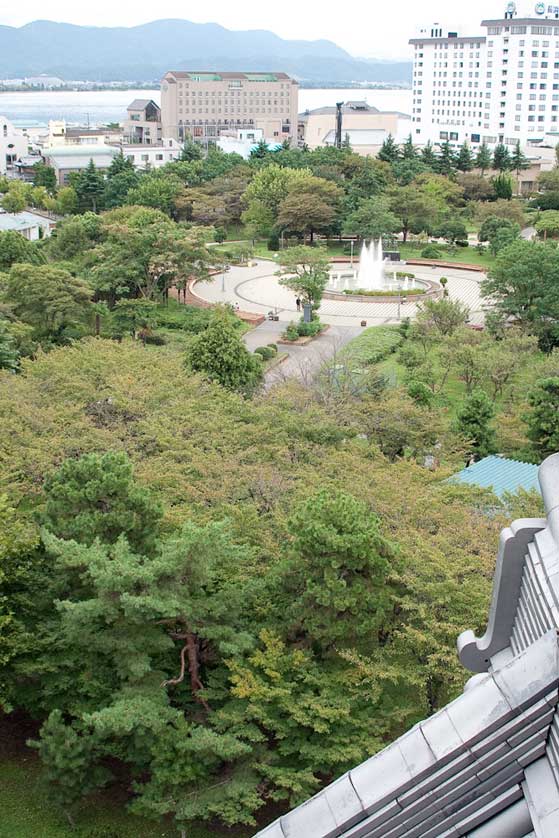 View from Nagahama Castle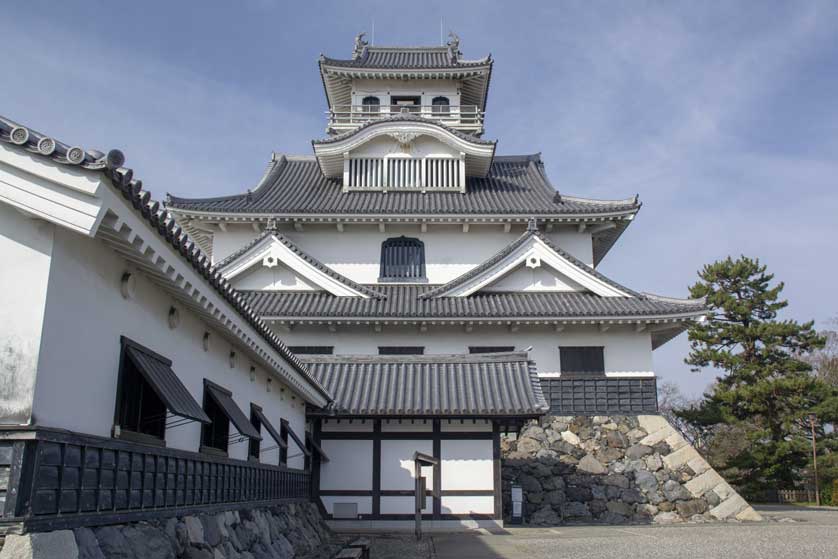 Nagahama Castle
Nagahama CastleKoen-machi 10-10Nagahama-shiShiga526-0065Tel: 0749 63 4611Admission: 400 yen
Hours: 9 am-5 pm (last entrance 4.30 pm)
Access - Getting to Nagahama Castle
Nagahama Castle is a short walk from JR Nagahama Station on the JR Biwako Line (Hokuriku Line). Nagahama is about 90 minutes from either Kyoto or Nagoya by JR train via Maibara.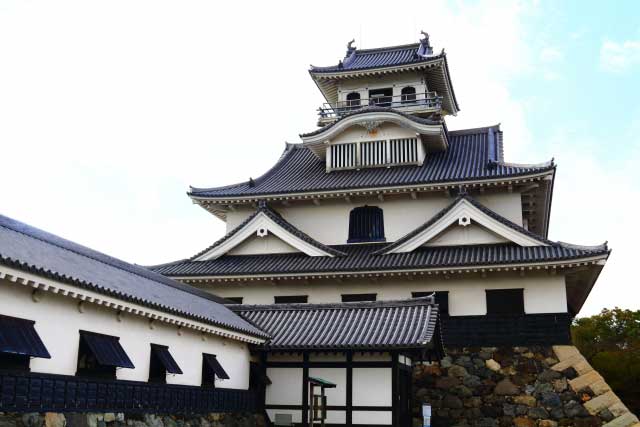 Nagahama Castle sits on the shores of Lake Biwa, Shiga Prefecture
More Japanese Castles.
Book Hotel Accommodation in Japan
All the themes of the city