Lake Biwa
琵琶湖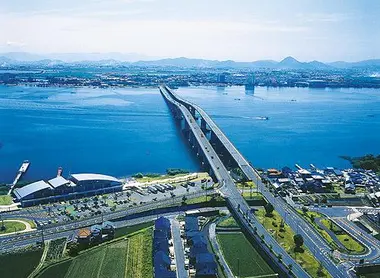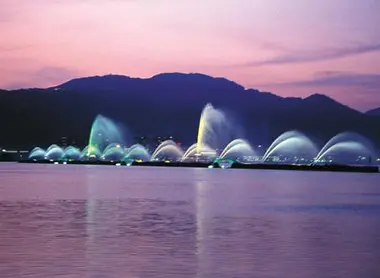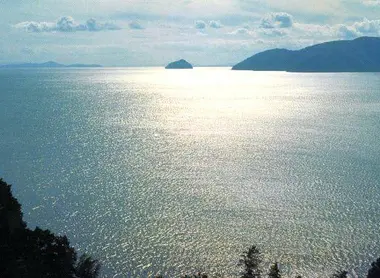 A Kyoto Escape
Just a stone's throw from Kyoto is the largest lake in all of Japan. To best enjoy, it's best to get as far away from Kyoto, to the lake's northern shores.
On weekends, many locals of Kyoto frequently converge on the lake's shores near Otsu, 20 minutes from Kyoto by the JR line train.
However, this briefly imperial capital (for just five years in the 7th century) and former milestone of the Tokaido Road (linking Kyoto and Tokyo) is now the nerve center of an industrial area that sprawls along the southern shores of the lake.
Tendai Culture
Before setting sail on a cruise around the lake (most of which embark from the famous fountain, Biwako Hana Funsui, one to four hours sail), you might spend a few hours in Otsu. This city holds the roots of the Tendai sect of Buddhism: founded by the monk Saicho in the early 9th century, at the same time a different monk, Kukai, founded the Shingon sect up on Mount Koya. Visit Miidera, its main temple, and especially Enryakuji Temple near the summit of Mount Hiei, overlooking Otsu (accessible by cable car).
The three islands
On the eastern side of the lake, head to Hikone. Its castle (built in 1622), perched on Konkizan Hill, overlooks the lake and offers a beautiful view from the 3rd floor of the dungeon. Below is a line of merchant houses from the Edo period, converted into restaurants, shops, and tea houses, near a sumptuous Chinese garden. Boats also depart from Hikone to take you to Chikubushima (30 min), one of three islands on Lake Biwa. You can also take a boat from Nagahama, a village 15 minutes north with beautiful beaches.
Quiet side
Our advice is to avoid the crowds and enjoy the quiet side of Lake Biwa, exploring small towns often overlooked by guide books. Consider Omihachiman (45 min from Kyoto on the JR Biwako Line). Visit the preserved merchant houses of Omi (a 15-min walk from the station towards Mount Hachiman), with the Nishikawa House, now a municipal museum. The canal running through the same area is ideal for a nice walk, and a bus takes 25 minutes from the station to the shore of Lake Biwa.
All the themes of the city