Miyako Odori
都をどり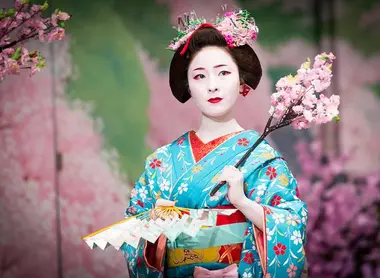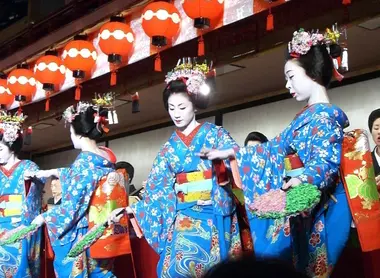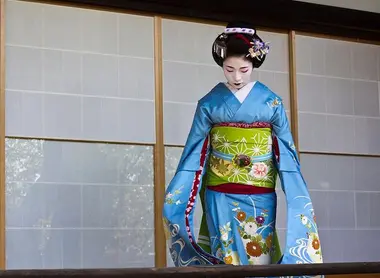 Maiko and geiko on a spree
Miyako Odori, one of Kyoto's most popular festivals, invites you to pay tribute to these small pink-tinted flowers.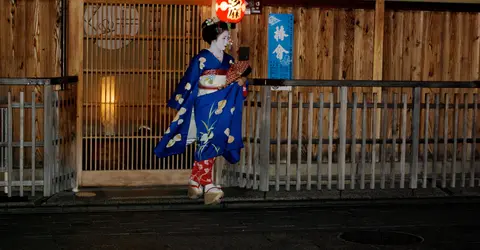 Every spring, the geisha of Kyoto , apprentices and seniors, present their dances of the cherry trees during the Miyako Odori.
Read : The profession of geisha
Flower show
The flowering of the cherry trees is an important event for the Japanese, at the same time launching of many festivities including the famous hanami , contemplation of the cherry trees, with picnic in the park most often but also reflection on the passing time and the impermanence of life.
Renaissance, the springing of flowers on the cherry trees, a very well attended event, programmed day after day, is also an ode to the beauty of this world. Since the nineteenth century the geiko (geisha confirmed) and maiko (apprentice geisha) meet to dance to the sound of traditional instruments such as the koto (long zither). The Cherry Blossom Dance is renowned throughout Japan for the delicacy of the performers and the grace of their movements. Will you take a breath of poetry again?
Read also :Hanami, mixture of sake rite and admiration of nature
2022 edition
Due to the Coronavirus outbreak, the show was cancelled for 2 consecutive years. For the 2022, the performences are yet to be scheduled and you can find more information via their website.
---
Address, timetable & access
All the themes of the city