Huis Ten Bosch
ハウステンボス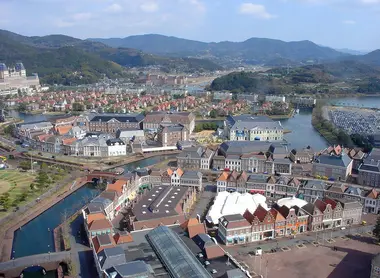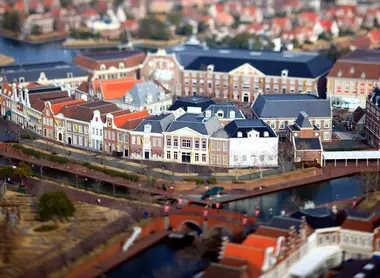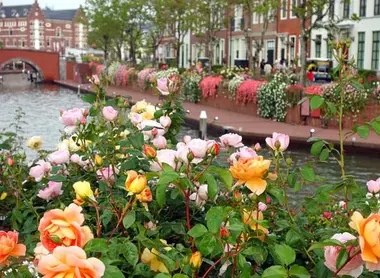 New Amsterdam
The Huis Ten Bosch theme park offers us the opportunity to visit a Dutch palace ... in Japan!
Ah Japanese theme parks ... they can be as magical as Tokyo Disneyland, spectacular like Fuji-Q Highland or more traditional like Nikko Edomura. In short, there's something for everyone! Huis Ten Bosch is just as unique.

Spreek je Nederlands ?
Not familiar with the language of Van Gogh and Rembrandt? Do not worry, you are not the only one.  Huis Ten Bosch literally means "House in the Forest" in Dutch. It was originally one of the four main residences of the royal family of the Netherlands. This beautiful palace is located in The Hague, seat of the government of the country.

United Provinces
The Huis Ten Bosch theme park gives us the opportunity to visit the Netherlands. How ? Simply by walking in a vast area where replicas of old Dutch windmills and buildings are on display, and this on a 1:1 scale!
During your peregrination, you will admire canals and windmills. Get drunk on the smell of tulips, which by their myriad of colors, enliven the visit. Just as one would do in Amsterdam, the park can be visited by bicycle.
Hotels, villas, theaters, museums ... it is as though we are back in the United Provinces.
In the port of Amsterdam
But where is the Huis Ten Bosch exactly? In the prefecture of Nagasaki course! Opened in 1992, it is located precisely on the island of Hario, in the southern part of Sasebo (佐世保 市), second largest city of the prefecture.
The location of the park is not a coincidence: when Japan was totally closed to the outside world for over two centuries in the Edo period (period from Sakoku), only the Dutch were allowed to trade with the archipelago and only on the artificial island of Dejima at the entrance of the city of Nagasaki. Therefore it was only natural to have "The House in the Forest" set in the area!
---
Address, timetable & access
All the themes of the city