Yomitan village
読谷村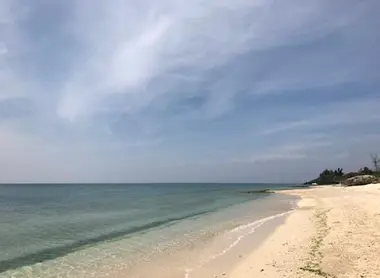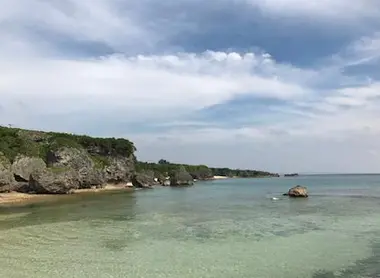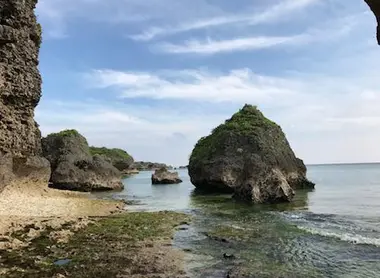 A quiet paradise near Naha
It's said that in Okinawa, it's the southern islands that are the most beautiful. It is true that the small island of Ishigaki is famous for its beautiful beaches. It's also said that on the main island, attractions are quite limited, except for the large Okinawa aquarium. But one hour from Naha, discover the village of Yomitan.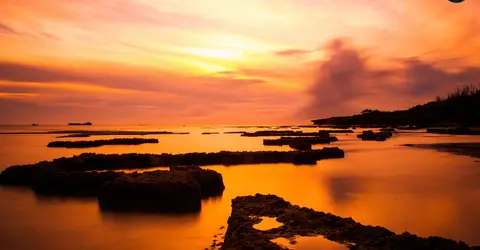 A beautiful beach near Naha
The city of Naha itself, where Okinawa Airport is located, is of little interest to travelers in search of nature and calm. Having a strong American influence it's certainly lively, but has very few natural or cultural attractions. If you only have a short time in Okinawa and can't hop on another plane to the more southern islands, or you don't have a car that gives you easy access to the wild and unspoiled landscapes of the north, you will find a good compromise in the village of Yomitan.
Read : Miyako Islands
Located about an hour by bus from Naha , Yomitan is a seaside village that hosts many Japanese tourists. Unable to compete with the most beautiful beaches of the archipelago, it isn't listed as one of the first sites to visit. However, visitors eager to meet welcoming locals and relax in an idyllic setting will be very happy here: as few foreign tourists go there, the beaches, with turquoise water, are often deserted. Yomitan is, however, large enough to have some good restaurants. In short, it's an ideal place for a stay for a few days if you don't like the crowds of the usual tourist spots.
To visit around Yomitan
It's easy to walk around Yomitan (although seaside homes are often on a relatively steep slope), but to be more comfortable, cycling is the perfect way to get around. In general, guesthouses or hotels offer bicycle rental. Once on your bike, you will quickly reach Murasaki-mura beach along the coast. It's located a few minutes from a salt works (in front of the Gala hotel-shopping complex) and is an anchor point for one or two pleasure boats that offer scuba diving. Tip: The view, called Sango Batake, is ideal for watching the sunset.
Read also : Kumejima Island
A little further north of Yomitan, the Zanpa Misaki lighthouse is one of the main attractions of the region. Again, the bike ride is nice from the village center. Entry to the lighthouse costs just 200 yen ($2) and offers a breathtaking view of a rugged volcanic coastline. At the foot of the lighthouse, a tiny museum (all in Japanese) teaches the importance of these ship-saving buildings and their history on Okinawa.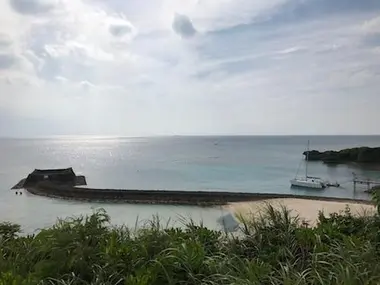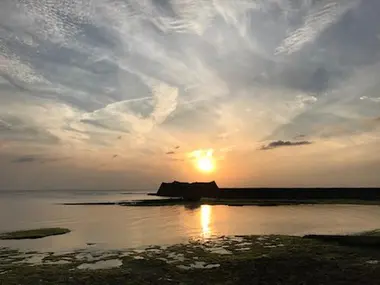 Yomitan specialties
You will probably have noticed if you have walked the streets of Naha, or any city of Okinawa: the local specialty is unquestionably purple sweet potato! Yomitan is no exception, and in fact the most famous sweet potato-based dessert brand on the island has one of its largest stores in the village; probably because the purple sweet potato, beni-imo, is from here! Head to this big store to stock up on not only the famous Beni-imo tart, but also a large number of other typical sweets (or not) from Okinawa.
Also try pumpkin tempura and sweet potato tempura, as well as black tempura, if you have the opportunity to find it at one of Yomitan's small restaurants. Black tempura consists of cooked fish paste, fried in breadcrumbs dyed with squid ink. Accompanied by a bowl of udon or in a bento, it makes a perfect snack before heading down to the quiet beaches of Yomitan.
To discover : Tempura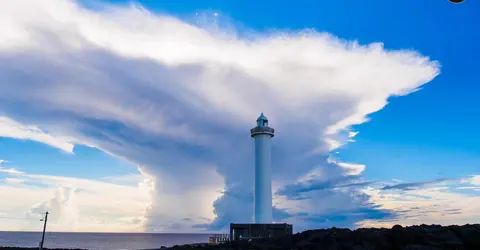 All the themes of the city