Okinawa: a new museum of karate
沖縄空手会館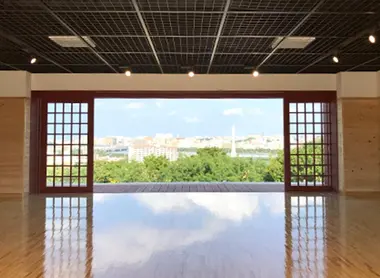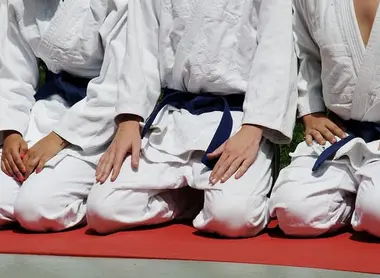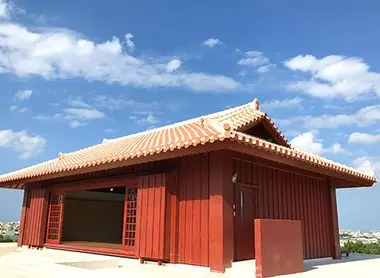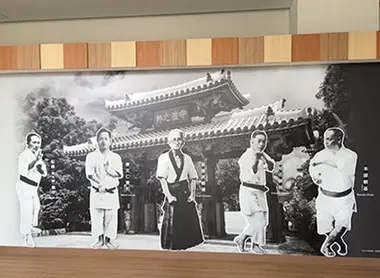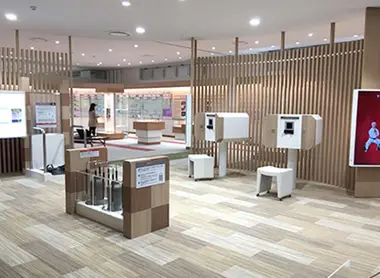 The origins of a martial art
Since March 2017, the new Okinawa Karate Museum, Okinawa Kaikan, has opened its doors not too far from Naha airport.
The new karate museum has been in operation since last March near Naha, on the island of Okinawa.
A unique site
Originally from Okinawa, karate has been perfected in Japan and around the world. Today, there are over 100 million fans for this popular martial art.
The new museum of karate was built in the town of Tomigusuku. On a site of about 3.8 hectors of land, the facilities are composed of three main buildings: the dojo, the archives and the Shurei hall (special dojo). The site is also equipped with training rooms, 4 courses for competitions, a canteen and a store of equipment for the practice of karate.
In this southern part of Okinawa Island, Karate Kaikan is connected to the ruins of Tomigusuku Castle, offering a panoramic view of the capital of Naha, and is close to the prefectural Budokan, the stadium where Martial Arts are practiced.
Read also: Nippon Budokan
Transmission of a passion
As the birthplace of Karate, Okinawa has invested 6 missions through the inauguration of this new museum of karate and they are as follows: to contribute to the reputation of the sport, to transmit the origin of the karate, to be the link between this Sport and schools in Japan as well as abroad, train coaches and successors, transmit the essence of karate, and promote the practice of karate in Okinawa, the land of its origin.
To read: Churaumi, the great aquarium of Okinawa
The establishment hopes to attract curious and karatekas from around the world. Numerous national and international events are already scheduled, including seminars on Okinawa karate in August 2017 and 2018. The New Zealand Karate team is also expected to attend intensive training sessions in 2020 for the Games Which will take place in the Japanese capital. The center will also host the Kobudo International Seminar on Okinawa's Karate, which has been held in Budokan since 2013.
A visit to the karate museum can be combined with a discovery of the picturesque places of Naha: Shuri Castle, reconstruction of the Ryukyu Palace, and the mausoleum of Tamaudun, the royal family of the Ryukyu. Discover also the street Kokusai Dori with a bohemian atmosphere and the district of pottery of Tsubuya.
All the themes of the city