Shiroyama Park
城山公園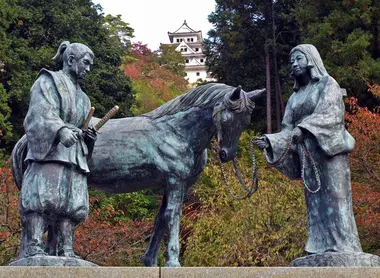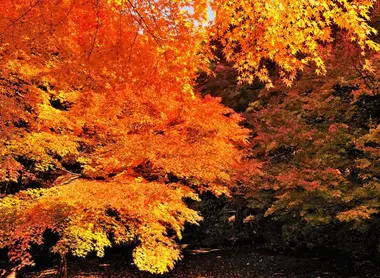 A hill walk, it wears, it wears! <br>
South of the small town of Takayama, a wooded hill overshadows the houses of the old quarter. Shiroyama Park promises an invigorating stroll and aching calves!
Located just few steps aways from the Takayama Jinya, this large green space reveals a beautiful playground for children and adults. On the first heights, the statue of the founder of Takayama Castle, Kanamori Nagachika (1525-1608) makes a point about the history of the region. Then the path leads you to Shorenji Temple and then dives into the heart of the forest. It is then an athletic climb that awaits you, along narrow step-paths made ​​of the most rudimentary logs. But the scenery is worth the effort, as the changes of season delight nature lovers. The wild state of the flora will make you forget the city that spreads out at your feet, which are busy trying not to trip over roots.
Now converted into a park, this small mountain was once a strategic stronghold. At the summit, visitors can come to see the ruins of the old castle, which are in reality nothing more than a few scattered stones in a clearing among the trees. But the climb is not in vain: a gap in the vegetation offers a panoramic view of the Japanese Alps, which stretch out to the east. Keep an eye on the time once you have begun the ascension: coming down at night would be most dangerous.
---
Address, timetable & access
All the themes of the city