The Yakatabunes
屋形船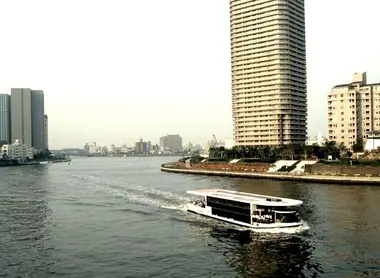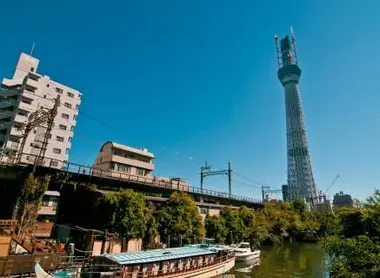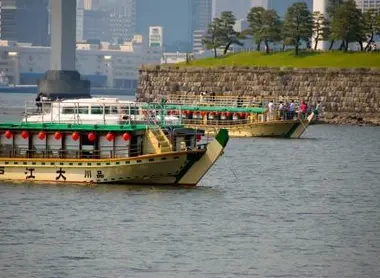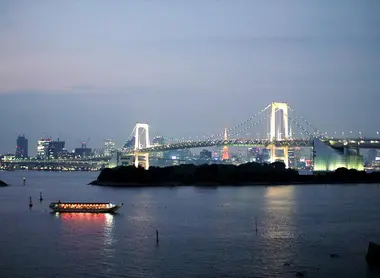 A boat in Tokyo
These are the sightseeing boats of Tokyo that travel the bay and offer a new perspective on the capital. Welcome aboard the Yakatabunes, summer boats dating back to the Edo period.
During the Edo period, the upper class of nobles and wealthy merchants used these boats, which were elegantly decorated for all kinds of refined pastimes, from sessions of haiku recitations, to trips to observe the cherry blossoms.
Although today the Yakatabune host dinners, they have kept their festive atmosphere and still host performances of traditional music and geisha dances.
Go with the flow
In Tokyo, the Yakatabunes take you from Hamamatsucho to Shinagawa, via the Arakawa and Sumida Rivers. Some even go to the "Sky Tree", the new Tokyo tower, which rises high into the sky of the capital.
In addition to evening cruises, they also welcome visitors in the afternoon for lunch and trips along the water. It is the ideal means of transport to see the cherry blossoms in spring and fireworks in summer, such as those 'of Edogawa or the Sumida .
Practical info
Price: 5,000 yen for day cruises and up tp 30 000 for special events (firework nights). A standard evening cruise pf 2 to 3 hours, including dinner costs between 10 000 and 15 000 yen. Attention: booking essential!
Several companies offer Yakatabunes:
Ports of embarkation are in Shinagawa, Kachidoki and Harumi, as well as Oomori, depending on the company. 
Réservez un dîner sur un Yakatabune
All the themes of the city