Where to watch a sunset in Tokyo?
夕暮れ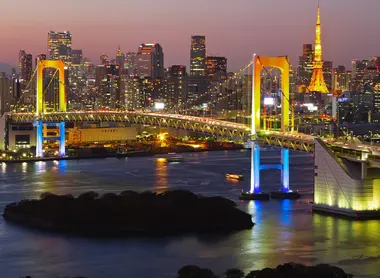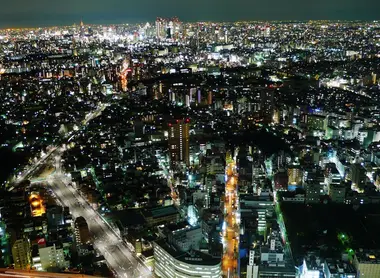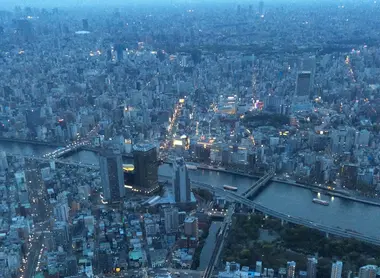 Japan, the Land of the...Setting Sun!
Seeing Tokyo as the city lights come on is exceptional. Here are our recommendations on where  to watch a sunset in Tokyo.
In Tokyo, night falls at around 5:30pm to 6:00pm. The capital has several locations from which you can see the city come alive after dark. Here are our best spots.
Tokyo City Hall
The observatory is free and open until 8pm. This is perhaps the simplest solution. You will have a view of the skyline of Shinjuku, Omotesando with Ginza and Yurakucho in the background.
Odaiba
In Odaiba , at the foot of a copy of the Statue of Liberty, a long walkway allows you to admire the illuminated Tokyo waterfront, with a beautiful view of Ginza and Shinagawa. The observatory is less high than other spots, but the view is rendered sublime by the reflections on the water of the bay. Along the same lines, we recommend an evening on one of the Yakatabune,  boats in the bay.
Mori Tower
Located in Roppongi Hills , the view is not free (500 yen), but offers several advantages. First, you find yourself in a very lively area where you can spend the rest of the evening. Then you will have a view on neighboring skyscrapers and Tokyo Tower. Finally, you can go up to the building roof to feel the wind ruffling your hair.
Tokyo Sky Tree
Located in Soramachi, it is probably the most beautiful place from which to admire the sunset, with its 360-degree view of the city. You will also have a particularly good view of the Asakusa neighborhood, lit up in red, reflecting to over 350 meters in height. The only problem is, it is also the most expensive place (about 2,000 yen). But the view is, by far, definitely worth the price. 
All the themes of the city