Top 10 parks and gardens in Tokyo

Discover the best places to go for some fresh air in the capital
While Tokyo is one of the most densely populated cities in the world, its atmosphere remains particularly peaceful and welcoming, in part thanks to its many green spaces. With lots of parks and gardens in the capital, it is easy to get away from the hustle and bustle of the main streets and enjoy the peaceful surroundings of these parks. Head just outside of Tokyo, and you will also find lush nature that is often overlooked.
The must-see parks
Even in the heart of Tokyo, you can easily find areas of wild nature. If you are passing by the busy Shinjuku or Shibuya districts, don't miss the Meiji Jingu Shrine and Yoyogi Park. Ueno Park, Meguro Sky Garden, and Shinjuku Imperial Garden are also must-see places for quality time or fun by the lake.
Meiji Jingu and its shrine
Meiji Jingu Shrine is a very popular place to go on a walk, especially in summer to escape the city's stifling heat. In honor of Emperor Meiji and Empress Shoken, the shrine is located in the middle of a large forest. Its huge trees completely isolate the premises from the city's noise, allowing visitors to fully disconnect.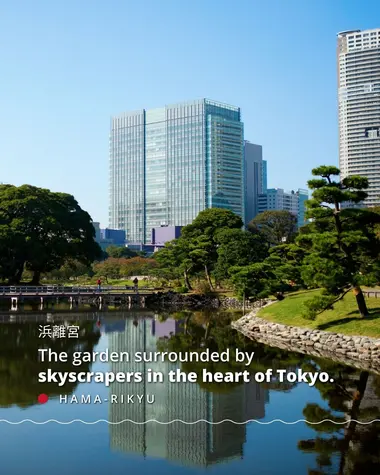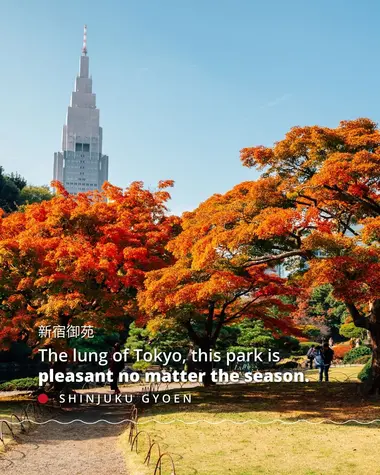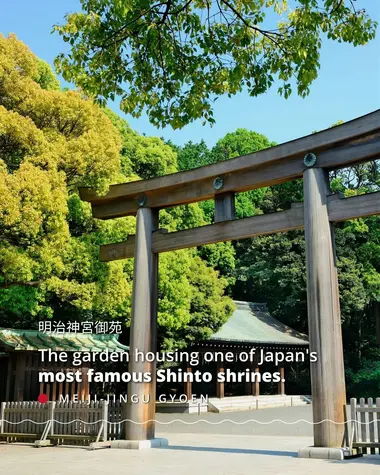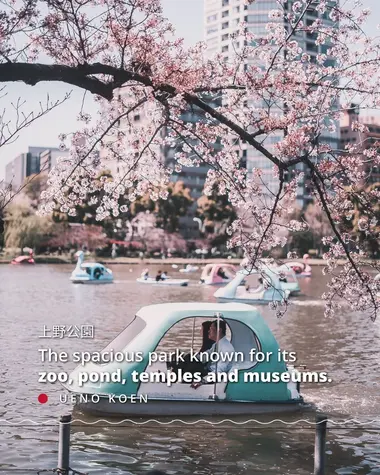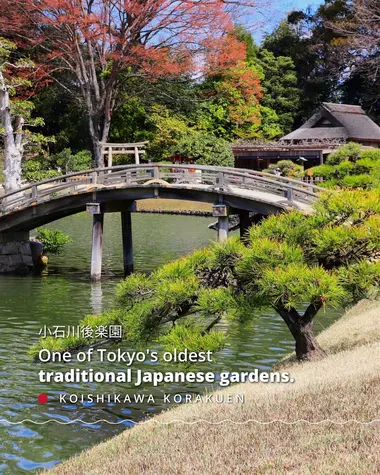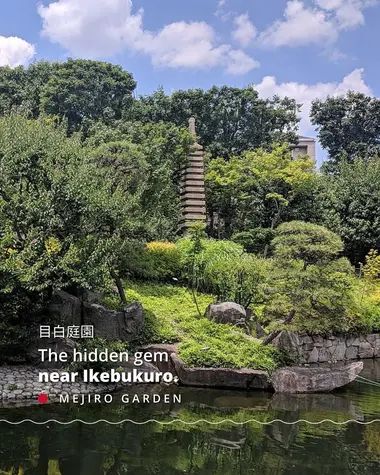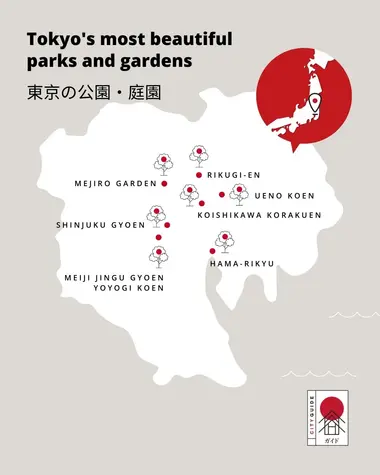 Just a stone's throw from away from Meiji Jingu Park is Yoyogi Park, which immerses you in a completely different atmosphere. Here, families, cosplayers or rock dancers happily mingle together. Yoyogi-koen is a place where all the talents of Tokyo gather and converge. 
Once reserved for the imperial army, then for the 1964 Olympic Games, it is now the beating heart of Tokyo thanks to its many leisure and recreation areas: a lake with high water jets, bicycle paths, a flower garden or grassy expanses to lounge on!
Ueno Park is one of the 5 oldest parks in Japan, well-known for its zoo in the heart of Tokyo. It is both a place of culture and science with its many museums and art galleries, and a gathering place for locals during the Hanami season. No less than 2 million people gather there every year under the cherry trees. The most popular spots in the park are undoubtedly the Shinobazu Pond, covered with lotus flowers and water lilies, and its large lake that offers boat rides for young and old alike.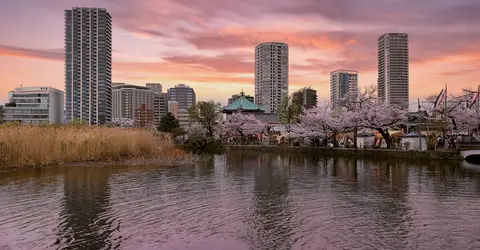 Meguro Sky Garden is a park that rises up to 35 meters high. Overlooking the surrounding buildings, it allows you to isolate yourself from the streets for a well-deserved nature break. This unusual rooftop offers superb views of the surroundings and the buildings of Tokyo. When the skies are clear, you can even see Mount Fuji in the distance.
Traditional botanical gardens
Japanese gardens are sacred spaces in Japan. Designed in accordance with Zen philosophy, they embrace the elements of nature and play with perspectives and dimensions. Tokyo's traditional gardens make the surrounding buildings disappear, immersing visitors in beautiful, captivating scenery that invites contemplation.
In Tokyo, the Hama-Rikyu, the Rikugien or Koishikawa gardens provide lovely spots to relax and unwind.
Located near Tokyo Dome, Koishikawa Garden is the oldest botanical gardens. Dating back to the 17th century in the early Edo period, the garden attempts to reproduce Japanese and Chinese nature scenes in miniature. With its pink hues during the cherry blossom season, lush green foliage in summer or fiery orange leaves in autumn, the garden is worth a visit at any time of year. Let yourself be guided by the stone paths and travel through the beautiful flowers, ponds and historical pontoons.
Shinjuku Imperial Garden is the second largest park and has a long history. It was once the first zoological park in Tokyo, which was later moved to Ueno. Today, Shinjuku-gyoen is distinguished by its three gardens of different inspirations: a Japanese garden with several pavilions arranged around a pond, a French garden and an English garden with large green areas and lawns.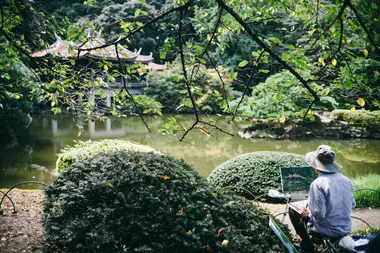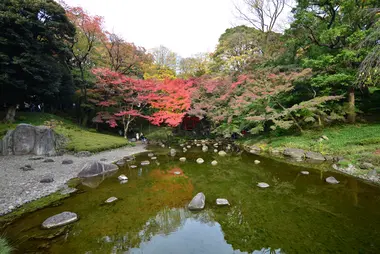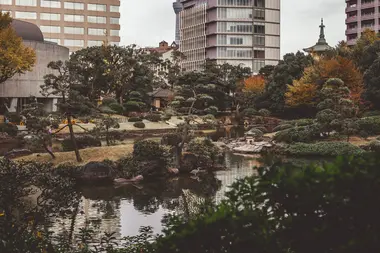 Family green spaces
These expansive green spaces may be more open to the city, but they are no less popular in summer, especially for families looking to enjoy themselves. Locals are especially fond of these places, gathering there to talk, picnic or exercise. Among our favorites are Nakano Park or even Showa Memorial Park, which are very well-equipped!
In summer, families gather at Nakano Central Park, where many events and activities are held for the enjoyment of both youngsters and grandparents alike. With playground equipment, refreshing water jets, and a small farm that sells local products, it is impossible to get bored!
Sumida Walk river, the new place to relax
The banks of the Sumida River that runs through the capital are one of the most popular destinations for a stroll.
Located near Asakusa Station, the Sumida Walk River is a path connecting Asakusa and the Tokyo SkyTree. The floor of this 160-meter-long walkway is made of glass, allowing you to observe the boats passing below. Renovated in 2020, this site promises a unique moment thanks to the many attractions around.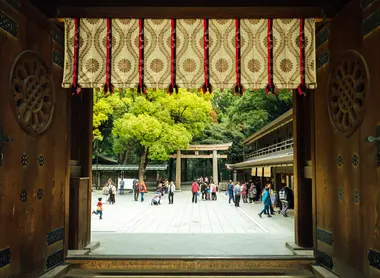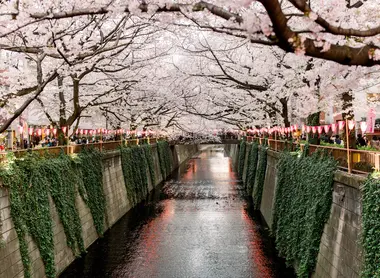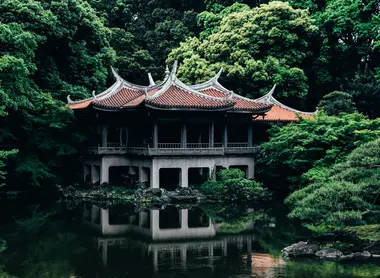 Showa Memorial Park was inaugurated for the golden jubilee of Emperor Showa in 1983. Japanese culture is present everywhere in the park, including a memorial museum and a reconstruction of a village from this period. With more than 180 hectares to explore, Showa Park can be enjoyed all year round with family or friends thanks to its numerous attractions and leisure activities.
As a bonus, ginkgo trees illuminate the park in autumn, making it the ideal time for a visit!
Nature escapades in the greater Tokyo area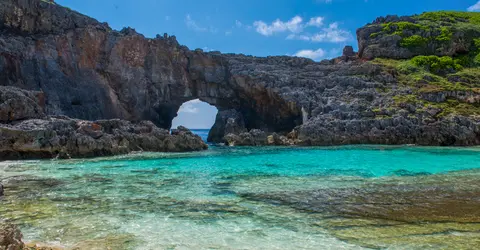 It's often overlooked, but Japan's capital city has a large maritime archipelago. Just 1h45 from Takeshiba sanbashi by ferry, a completely different Tokyo awaits. With their tropical landscape and unspoiled nature, the islands of Izu and Ogasawara house a great diversity of sites. For instance, the Chichibu-Tama-Kai National Park offers many activities, such as rock climbing, hiking or canyoning in the midst of a lush forest and volcanic mountains. The crystal clear waters give way to multicolored coral reefs and peaceful underwater life.
These picture-postcard landscapes are a unique discovery to make around Tokyo!
Discover our activity
All the themes of the city