6 Original Themed Restaurants in Tokyo (part 2)
テーマのあるレストラン (2)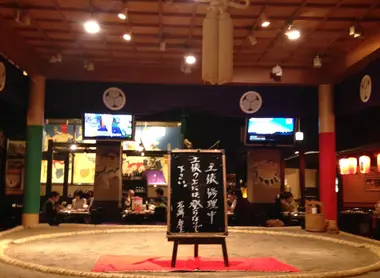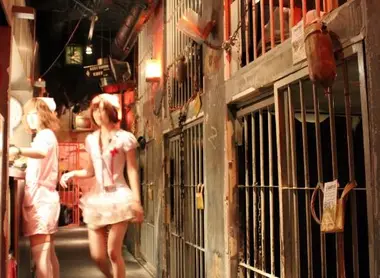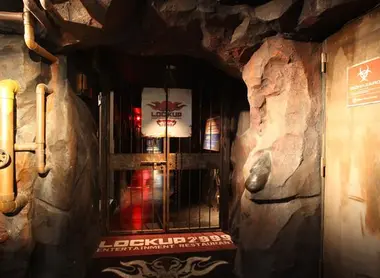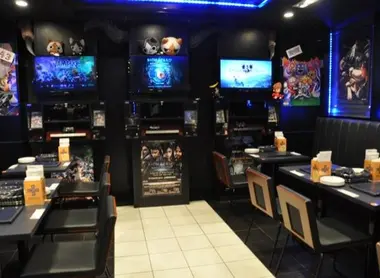 Room for more?
Not too long ago we told you about the 6 most famous and original themed restaurants in Tokyo. Well, here are a few more to tantalise your taste buds and give you an alternative dining experience!
Hananomai
More than just a sumo themed restaurant, Hananomai is a restaurant integral to sumo culture. Located opposite Ryogoku station, in the sumo neighborhood, the restaurant has its own approved dohyo (ring) which hosts matches every Saturday for the pleasure of its customers. You will be in a real small arena and you will obviously be able to enjoy chanko nabe, the meal of choice of sumo wrestlers everywhere. Hananomai is a restaurant perfect for fans of sumo.
Alcatraz E.R
Located in Shibuya, this is a prison and hospital restaurant! This restaurants is both eccentric and a test of your courage. Of course, it's all for fun, and it's quite an experience to be handcuffed by your waitress and locked in a cell (with a table and chairs, of course). You call the staff by tapping on the bars. Don't fret, the food is well above your average daily prison meal. Remember to look around and you'll notice some horrific details...
Lockup
A dungeon-themed restaurant based in Shinjuku, in the style of Japanese horror films. The restaurant is dark and filled with cobwebs. The show is particularly successful, but we won't say more than that, to keep the element of surprise! The food is acceptable, although it must be remembered that the best part of Lockup is not what's on your plate. The dishes are also themed and part of the experience, so you will need to be brave if you are to try a bite of Medusa's eye. Only for the brave.
Little BSD
A restaurant by otaku, for otaku. The restaurant is located in Akihabara, the otaku mecca. Here you are served by waitresses in cosplay, adopting not only the costume but also the personality of their character. The atmosphere is 100% manga and anime. As for the food? It's much more interesting to see who will be serving it to you!
Baratie
Located in the Fuji TV building in Odaiba,Baratie evoke a something for many manga fans. Indeed, it is a restaurant with the theme of the popular manga One Piece. A restaurant orientated towards children and families, but with a complete menu that changes regularly. An interesting choice when you want breakfast in Odaiba. You also have the opportunity to be photographed with the life-size characters of One Piece!
Capcom Bar
Lovers of video games, you are sure to find happiness in this restaurant in Shinjuku. Capcom Bar is a video game-themed bar - Street Fighter, Monster Hunter and others; it has a great atmosphere and staff that like to get in character. The food is more than decent and their flagship product is the bloody brain cake, inspired by Resident Evil (the cake is in fact a Mont Blanc). Spend some time searching for all the game references and allusions that are scattered throughout the bar.
Still hungry?
All the themes of the city