Kinokuniya-shoten
紀伊国屋書店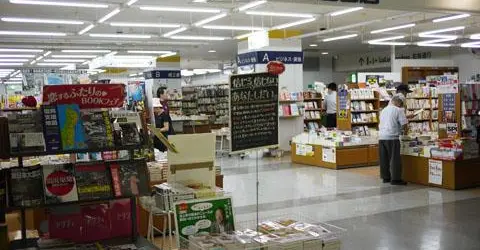 Reading for All <br>
The Japanese like to read. For proof, just watch them on public transport or go to Takashimaya Times Square.
There, in Shinjuku, south side, in the row of big stores (Tokyu Hands, Uniqlo, Takashimaya ) is the huge Kinokuniya Bookstore (Pay attention, there's another one with the same name in the neighborhood). This chain is present throughout the archipelago and in many other countries. Its particularity? It opts for quality and quantity. Novels, essays, manga, illustrated books, books for children ... all genres are present on the shelves.
Open to the world
Do you speak English? Parla italiano? Sprechen Sie Deutsch? Parlez-vous français? If so, the sixth floor exclusively devoted to works in foreign languages ​​awaits you. There is plenty of choice with a judicious selection of books about Japan, but not only. Many publications about the humanities, history, poetry, philosophy, detective novels or travel guides delight avid readers of all backgrounds.
---
Address, timetable & access
All the themes of the city