Otaku Culture Store: Mandarake
まんだらけ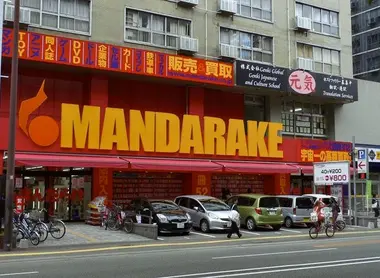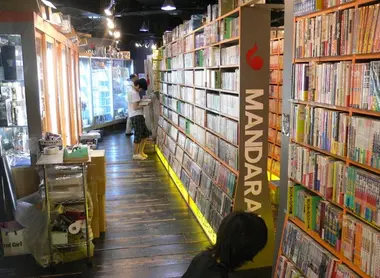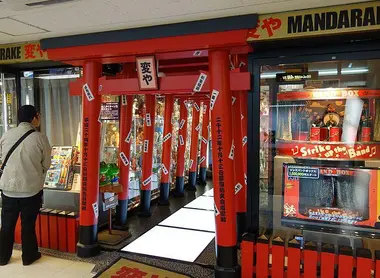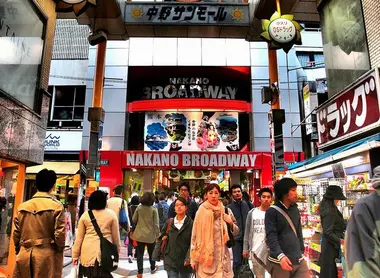 A temple of otaku culture
Founded in Tokyo in 1980 by manga artist Masuzou Furukawa, Mandarake is one of the largest brands of second-hand items and collectibles related to anime and manga. Its main store located in the Nakano Broadway shopping center has more than 30 specialty stores. Simply titanic!
The creation of the Mandarake brand
The first Mandarake was created in 1980 in the Nakano district of Tokyo . It was then a tiny bookstore of barely 7 m 2, specializing in the sale of second-hand manga founded by Masuzo Furukawa . This mangaka previously published in the underground and avant-garde manga magazine Garo. He is still remembered today as one of the pillars of the famous magazine and one of the members of the "Garo trio", a mangaka group linked to the magazine during the 1970s. He promotes his bookstore on TV sets where he regularly officiates as an expert in rare and vintage manga.
His Nakano store was so successful that he developed his activity and created the Mandarake company in 1987 . He opened several stores within the Nakano Broadway complex and extended his product line to include all second-hand items related to pop culture and otaku. He inaugurated a Mandarake in the district of Shibuya in 1994 then created the following year an edition department which was responsible for publishing a catalog for collectors and then an internet television channel which broadcasts programs on otaku culture between 2001 and 2008. .
To date, Mandarake is one of the largest used manga retailers ; the latter selling or buying around 10,000 items daily via its 11 points of sale throughout the archipelago and its online merchant site. In almost 40 years of existence, the small bookstore has evolved into a veritable listed empire!
What can you buy in Mandarake stores?
The list of items available in Mandarake is almost endless! Mangas, DVDs, CDs, collectible toys, video games, consoles, action figures, cosplay costumes and accessories, anime magazines, Idol-related products, vintage items, trading cards, dōjinshi (self-published works) ... The vast majority of these are second-hand products, but not only since the brand now offers new scrapped products (damaged products or products with small defects).
For several years now, the brand which generates most of its profits through the sale of toys and figurines (48% of sales) has been intending to conquer the rest of the world! Its stores are already attracting more and more foreign visitors. It is therefore not uncommon to find on the shelves staff speaking one or more foreign languages to help you in your choice. Online sales are also flourishing. The online store also offers the shipment of items to more than 80 countries including France .
What budget should you budget?
While very large collectors in search of the rarest coins can shell out several thousand or even hundreds of thousands of yen, an informed buyer can easily spend 5,000 to 10,000 yen (41.90 to 83.80 euros).
If you are just curious wishing to bring a souvenir in your suitcases, a much smaller budget is sufficient (between 500 and 3000 yen or 4.20 to 25 euros).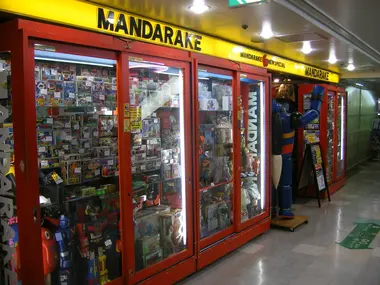 Addresses of Mandarake stores in Tokyo
The Nakano store, the first to emerge, is a must-see. It has around thirty outlets spread across the Nakano Broadway shopping complex. Each of the 30 stores specializes in a single category of items (eg cosplay, Ultraman, ...). On the 4th level, the Henya store dedicated to collectibles has a worthy entrance made of a torii alignment. Here, the expression of temple of pop culture and otaku really takes on its full meaning.
Address: Nakano Broadway, Nakano 5-52-15, Nakano-ku, 164-0001 Tokyo
Hours: open every day from 12 p.m. to 8 p.m.
Access: 5-minute walk from the north exit of JR Nakano Station (JR Chuo and Chuo-Sobu lines; Tozai subway line).
Mandarake Shibuya : this shop has the particularity of having a karaoke scene.
Address : BEAM B2 Floor of Shibuya Udagawa-cho 31-2, Shibuya-ku, 150-0042 Tokyo
Hours : open every day from 12 p.m. to 8 p.m.
Access : 5 minutes walk from the Hachiko exit of JR Shibuya station.
Mandarake Akihabara : huge store on 8 levels in Akihabara , the electronic district of Tokyo.
Address: Sotokanda 3-11-12, Chiyoda-ku, 101-0021 Tokyo.
Hours: open every day from 12 p.m. to 8 p.m.
Access: 6 minutes walk from Akihabara station.
Address: Lions Mansion Ikebukuro B1F, Higashi-Ikebukuro 3-15-2, Toshima-ku, 170-0013 Tokyo
Hours: open every day from 12 p.m. to 8 p.m.
Access: 8-minute walk from the east exit of JR Ikebukuro station
For collectors keen on pop culture and otaku or simple amateurs, a visit to a Mandarake store has become a must during a stay in the archipelago. So don't forget to add a Mandarake store to your list of places to visit!
---
Address, timetable & access
Address

Phone

+81 3-3228-0007

Timetable

5 minutes walk from the north exit of JR Nakano Station (JR Chuo and Chuo-Sobu lines; Tozai subway line).

Access

Open every day from 12 p.m. to 8 p.m.

Website

http://www.mandarake.co.jp.
All the themes of the city