Atami Guide
Atami 熱海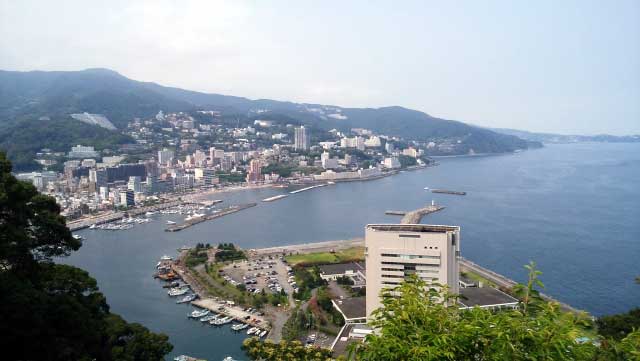 Ajiro Bay, Atami City, Shizuoka, Japan
Atami is a small, traditional fishing town and hot spring resort in Shizuoka Prefecture on the north-east coast of the Izu Peninsula.
Atami is only three quarters of an hour from Tokyo on the Tokaido shinkansen and less than two hours by car, and has long been a favored onsen resort for Tokyoites.
Atami's hot spring fame is reflected in its name, which means "hot sea." Atami rises out of the sea in a slow curve that suddenly steepens into the imposing hills that overlook the town - reminiscent of Naples in Italy.
Eons ago these hills formed one side of a volcano, the other side lost to the sea. This small town of about 40,000 people is built in the remnants of the crater.
This geological history explains the hot springs all over the area, which, along with its fine views of the sea, continue to attract people seeking healing and relaxation.
Being a fishing town, Atami also has numerous famous seafood restaurants that further enhance its reputation as a seaside resort.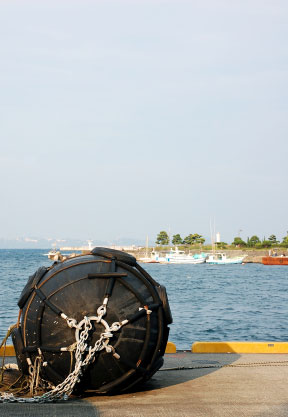 A view of Atami Port, Shizuoka Prefecture, Japan
Atami's most conspicuous man-made feature is its high-rise buildings, mainly hotels, which give this small town of just over 40,000 inhabitants the look of a city at least two or three times the population. On closer inspection, though, a lot of these buildings have an air of yesterday about them.
Times have changed and vacationing in Japan is no longer dominated by the few dozen resorts that used to dictate people's destinations. While Atami is still busy, it can no longer said to be flourishing as a resort. This, however, means the crowding has eased - a bonus that makes a visit to this very pleasant town all the more pleasant.
Things to see and do in Atami
Hot Springs
Atami's reputation is built as much on its hot springs as on its location. People from as far back as the shoguns themselves have 'taken the waters' here. A trip to Atami should therefore include a soak in some natural hot water.
Chikurin-an-mizuno
Chikurin-an-mizuno is a hot spring resort overlooking Sagami Bay, and is located just round the cape that juts out south of the main settlement of Atami. Here for just 1,000 yen you can relax in baths of natural hot spring water out amongst the natural beauty of the resort's 1.65 hectare (4 acre) forested grounds. Private tubs for two constructed from Japanese cypress (also outside, so not entirely private) can be reserved by calling (Japanese only) and asking for a 'rotenburo no yubune'. They cost 1,500 yen per hour. Parking for 20 cars.
Chikurin-an-mizuno, Atami-shi, Ajiro 627-363. Tel. 0557-67-2643. Open 1-7 pm every day. Closed two days a month, so please ring ahead to check.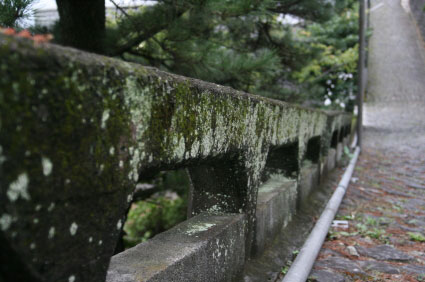 A moss covered railing, Atami, Shizuoka Prefecture, Japan
Hotel Toujikan Soyokaze
The Hotel Toujikan Soyokaze is about 150m south of Atami Station on the right-hand side of Heiwa-dori Avenue. As well as ordinary hot baths, the Toujikan Soyokaze has gambanyoku, or "bedrock bathing" (AKA "stone sauna"), a health and beauty treatment where you lie on a towel-covered naturally heated slab of rock. There are also beds of the mineral hokutolite to be rested on for relaxation and invigoration. 2,500 yen for 90 minutes. Parking for 50 cars.
Hotel Toujikan Soyokaze, Atami-shi, Tahara-honcho 4-16. Tel. 0557-81-1331. Open 10 am-7 pm every day.
MOA Museum of Art
Founded in 1982, the MOA Museum of Art houses the collection of Oriental paintings, sculptures, calligraphy and craft began by the religious leader Okada Mokichi (1882-1955). ("MOA" stands for Mokichi Okada Association.)
The Museum has more than 3,500 ancient works of art from Japan, China and other Asian countries - 3 of which are designated as National Treasures, and 65 as Important Cultural Property. Don't miss the Golden Tea Room. The beautiful grounds the museum is set in also make for a relaxing stroll.
The MOA Museum of Art is only 5 minutes by car (8 minutes by bus) from Atami Station, and is located north-west of the station.
MOA Museum of Art, Momoyama-cho 26-2. Open 9.30 am-4 pm. Closed Thursdays. 1,600 yen for adults. Parking for 200 cars.
Akao Herb and Rose Garden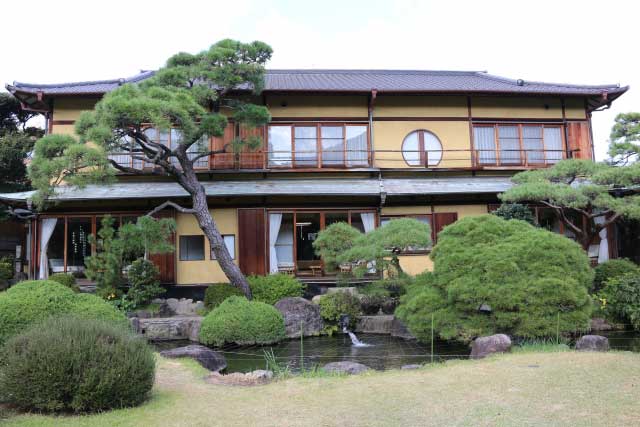 Just over 3km south of Atami Station is the Akao Herb and Rose Garden. This is a terraced valley featuring 12 differently themed gardens and boasting a total of approximately 100,000 herb plants and 5,000 rose bushes.
The Garden is worth a visit if the weather makes staying indoors seem a waste. Of its 12 gardens, the only one with anything to recommend it is the Japanese-style garden - neither herbal nor rosy - containing, supposedly, the biggest bonsai in Japan.
The tea room with its 'rose-flavored' refreshments is very overpriced.
A DIY experience is available at the bottom of the gardens at a supervised workshop where you can craft flower-themed objects from clay.
Akao Herb and Rose Garden, Atami-shi, Soga 1024-1. Open 9 am-5 pm every day. 1,000 for adults. Parking for 120 cars.
Atami Castle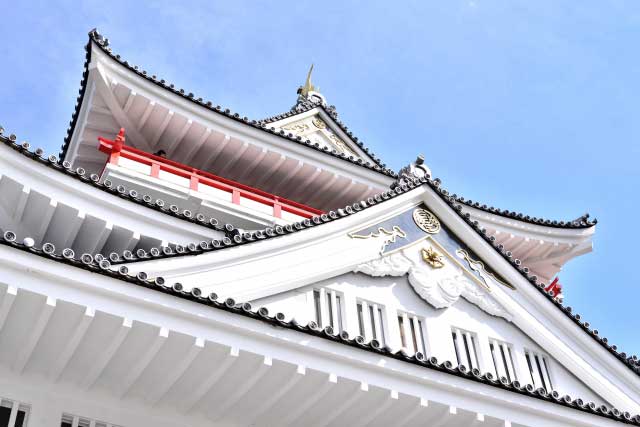 Atami Castle
Atami Castle is an attraction built in 1959 (in the Momoyama architectural style) when the city was enjoying its heyday as a tourist town. At 160m in height (525 feet) the observation deck at the top offers superb views of the surrounding countryside and ocean.
There is a museum inside depicting an old samurai homestead. Other temporary exhibitions may also be in place when you visit. Popular in spring for cherry blossom viewing, and in summer for fireworks.
Atami Castle, Atami-shi, Sogayama 1993. Open 9 am-5 pm every day. Parking for 100 cars.
Atami Ropeway
For 400 yen (600 yen return) you can travel from the main street on the waterfront up to the Adult Museum Atami (see below).
Atami Ropeway, Atami-shi, Wadahama-minamicho 8-15. Open 9.30 am-5 pm every day. Parking for 20 cars.
Adult Museum Atami - 'Hihokan'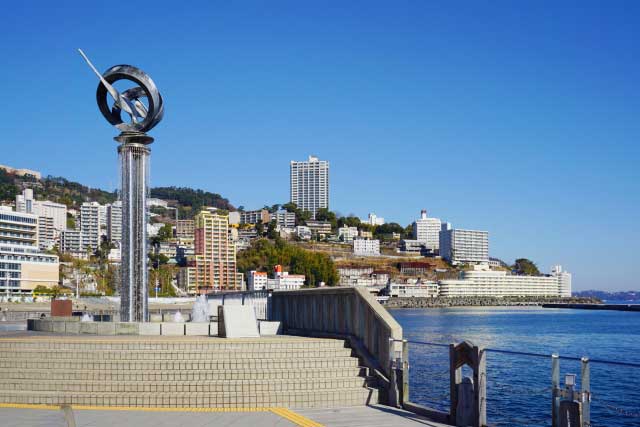 Being a resort town, Atami, too, has its 'Hihokan', or sex museum. This one is accessible not only by road, but also by the Atami Ropeway (see above). The Atami sex museum is located right in front of Atami Castle.
Like sex museums anywhere in Japan, this one is restricted to those over the age of 18, is a little on the pricey side, but is definitely worth a visit.
The scope of sexually themed content, from the sublime to the ridiculous, certainly makes for a feeling of the topic having been well-covered. While a little on the old side, many of the exhibits are quite hi-tech, specifically the use of holograms. Gu ran teed to raise a chuckle - and an eyebrow! Takes 45 mins to 1 hour.
Adult Museum Atami, Wadahama-minamicho 8-15. Open 9.30 am-5 pm every day. Admission 1,700 yen. Over-18s only.
Omiya and Kan-ichi Statue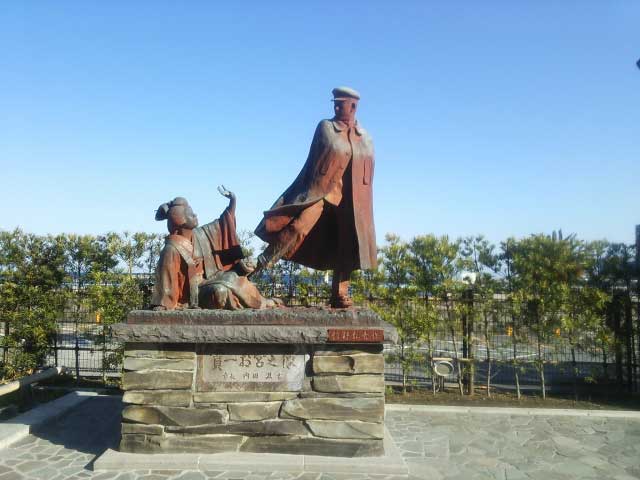 Statue of Omiya and Kan-ichi, Atami
A visit to Atami would not be complete without taking in the statue of Omiya and Kan-ichi at the northern end of 'Sun Beach' (Atami's only beach).
The story of Omiya (a girl) and Kan-ichi (a boy) was written by one of Japan's greatest writers of the Meiji era (1868-1912), Koyo Ozaki (1868-1903) in his novel 'Konjiki Yasha', or 'Gold Demon'. The statue is of Kan-ichi kicking Omiya, his beloved who had just left him for a banker's son who had offered her a diamond, and shouting at her "You have been blinded by a diamond!" - a phrase that quickly found its way into the popular imagination.
Just to the right of the statue is 'Omiya's Pine' under which the scene depicted by it is said to have taken place.
Eating in Atami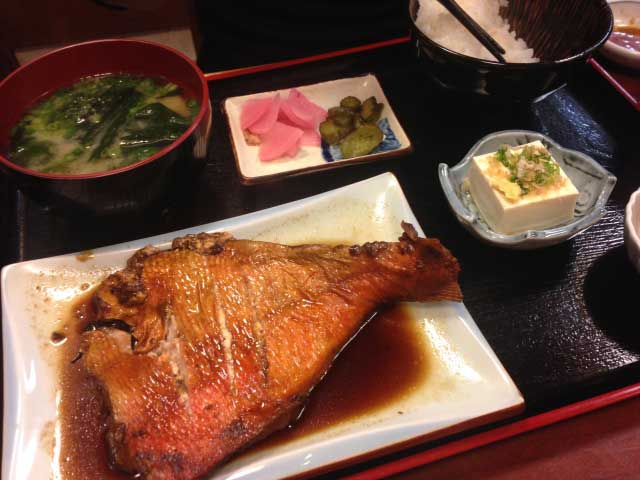 Shogyo is a recommended seafood restaurant. Here you can enjoy the freshest fish in a variety of styles, raw or cooked, while looking out over the very bay where it was brought in to.
Shogyo is located just before the point of the cape at the lower end of Ajiro Bay, the bay that the city of Atami overlooks. It is on the left hand side of the road, but, being crammed between neighboring buildings, is easy to miss. Refer to the picture below right for what to look out for.
Parking is available in three spots, the biggest one being before you arrive at the restaurant.
Directions to Shogyo parking spot: As you head towards the end of the bay, you will see a fishing wharf on your left. This is still a couple of hundred meters before you get to the restaurant. Slow down and get ready to turn left into the driveway to the wharf. There is access to the ocean side of the restaurant from the carpark.
The other parking spots are very limited: in the building itself (only 3 cars), and directly across from the building (again, only about 3 or 4 cars).
Shogyo seafood restaurant, Atami-shi, Ajiro 55-8. Open: 11 am-3 pm (last orders 2.30 pm) then 5-9 pm (last orders 8 pm). Closed Wednesdays and the Tuesday/Wednesday of the last week of the month. Tel. 0557-68-0663.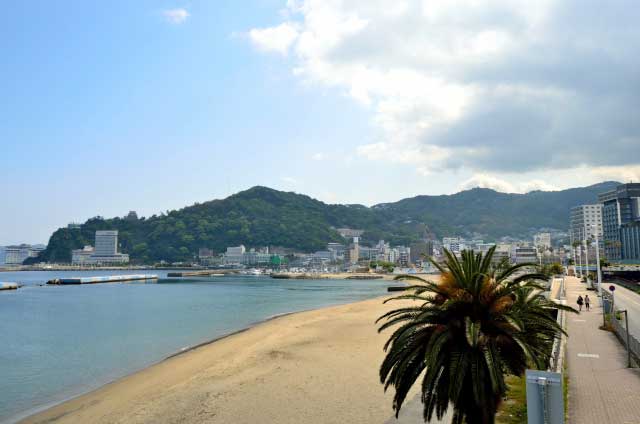 Atami Beach
Tourist Information Centers in Atami
There is a tourist information center in Atami Station, but it does not always have information in English. If not, try the office between Sun Beach and Marine Spa Atami.
Hotel Accommodation in Atami
As a resort, Atami is well-served for accommodation in both hotels and ryokan (Japanese-style inns). Some recommendations include the reliable and economical Toyoko Inn Atami Ekimae, the four star Auberge Fontaine Bleau Atami and the Ryokan Izuna.
Other possibilities are the three star Hotel Resorpia Atami right on the sea, the two star Minshuku Shigemura, the three star Atami Seaside Spa & Resort and the Mujyuan with deluxe suites and rooms overlooking the ocean.
See a list of hotels in Atami.
Atami Access
Train
From Tokyo
-JR (Japan Railways) L Express "Odoriko" from Tokyo Station. 6 trains per day. Takes 1 hr 20 mins. "Super View Odoriko" available for an extra 200-300 yen. 3,030 yen.
-JR (Japan Railways) Tokaido Shinkansen (Bullet Train) "Kodama" from Tokyo Station. 2 trains per day. Takes 52 mins. 4,080 yen (regular fare of 1,890 yen plus express fare of 2,190 yen).
-Odakyu line Romance Car - 1,720 yen (express ticket 850 yen plus seat reservation supplement 870 yen) from Shinjuku Station to Odawara (1 hr 10 min), then JR line to Atami (20 min, 400 yen).
-from Osaka
-Shin-Osaka station, change at Nagoya Station, then to Atami Station.
From Atami to Shimoda at the foot of the Izu Peninsula visitors can ride on trains fitted with special seats to see the spectacular coastline including the rugged Jogasaki Coast.
Izukyu Railways and JR East jointly operate Izukyu's Resort 21 trains: the Kinme and the Kurofune (aka the Black Ship Train).
Suica / Pasmo cards and Japan Rail Passes are accepted. Day pass discounts are also available.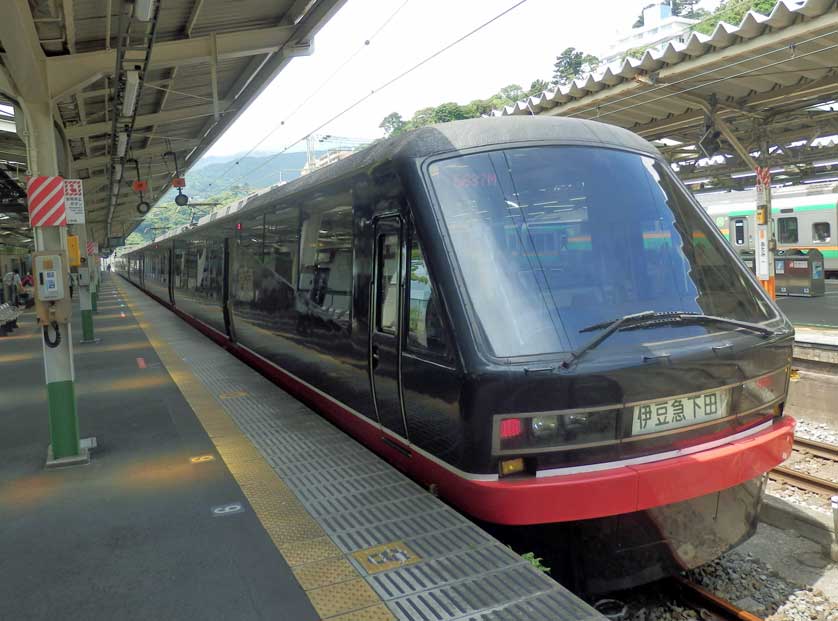 Kurofune train at Atami Station
Atami: read a travel guide to Atami, a pleasant seaside resort west of Tokyo in Shizuoka Prefecture.
All the themes of the city