Shima Tea House
お茶屋志摩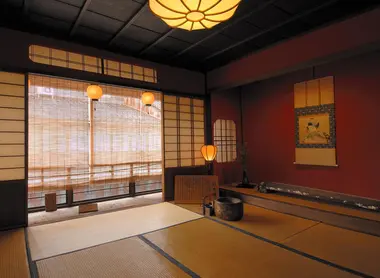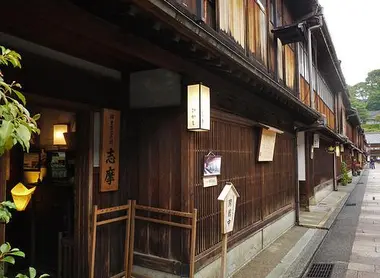 The luxury and elegance of tea
Jewels of the historic Kanazawa can be discovered in the neighborhood of Higashi Chaya Gai. Go back in time and discover an authentic geisha tea house.
Welcome to 1820. Here, you are the privileged visitor to one of the most famous tea houses in Kanazawa. Two stories high, traditional, and well built, you could imagine the house lasting for centuries to come.
In these times, the powerful Maeda family decided to migrate from the city center to the pleasures of suburban neighborhoods. And the Shima tea house offers the pleasure of kings right in the Higashi Chaya district. Have fun waiting in the reception room with tatami mats embroidered with gold, shamisen players stringing away on their lute like instrument. If you want to talk business discreetly, why not take to the charming courtyard?
Back to the Future
Today, the teahouse Shima carries the title of an important cultural heritage site in Japan. Indeed, a visit to this building is a fun way to discover and live the lifestyle of times past. The shadow of geishas still hangs over the scene. Tea and confectionaries are available.
---
Address, timetable & access
All the themes of the city