Hall 8
エイトホール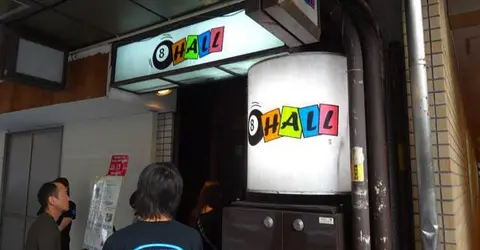 Eight track
Want to find your rhythm after a peaceful day at the temples of Kanazawa? At night, the club 8 Hall welcomes you to reconnect with the dancefloor.
Under the billiards-looking sign actually hides a late night mecca in Kanazawa. The largest nightclub in the city welcomes you to one of its in three different floors.
This venue plays shows of all genres, from hip-hop to rock, with lines at the door almost every weekend. For bigger shows the other floors are also opened up. Check their calendar for the show schedule. 
8 Hall offers nomihodai, or all-you-can-drink, at some of its shows. You will see this nomihodai a lot in Japan, but there is usually a 60 minute or 90 minute limit, so get your money's worth. But don't drink so much you end up on the curb...
---
Address, timetable & access
All the themes of the city