Yuwaku Hot Springs
湯涌温泉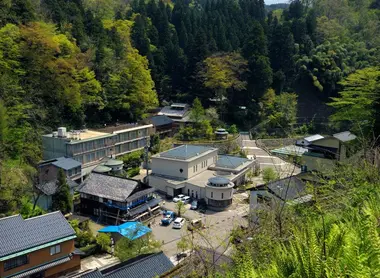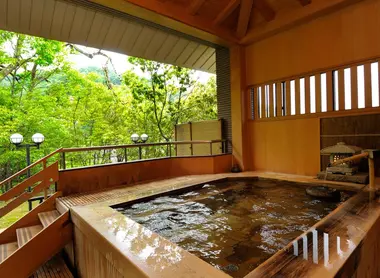 famous waters <br>
The hot springs at Yuwaku allow you to spend quality time in the thermal waters of a glorious past. These baths have welcomed the greatest lords of the region.
Some people can wait hours to get an autograph from their idols. Others are buying up things on the internet for days. But imagine spending your time slipping into the same bath as local legends! This is the experience of the hot springs at Yuwaku near Kanazawa.
A moment of relaxation in water coming directly from the mountain, and past times here saw some great names in Japanese history. Indeed, previously, this onsen, or hot spring, was a place of relaxation for the Maeda clan. These lords of the area used to also relax in private at the famous Seisonkaku villa.
The clear waters of Yuwaku subsequently attracted celebrities from the world of art such as the painter and poet Yumeji Takehisa (1884-1934). The man came here to relax so often that a museum was dedicated to him. The surrounding landscape is beautiful in winter, and some hotels are available. For day visitors, it is possible to enjoy public baths and foot baths as well. Yuwaku and Fukatani are two of the most popular onsens near Kanazawa city.
---
Address, timetable & access
All the themes of the city