Chopsticks Café Shirubei
Chopstick Cafe 汁べゑ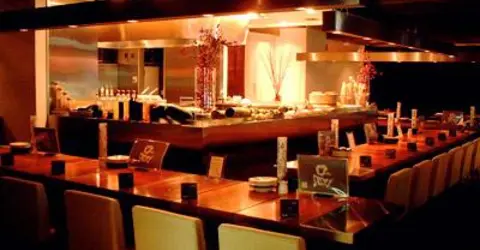 Lefeu sur la glace
Lepoisson se trouve dans une situation délicate au Chopstick Café. Aufroid sur la glace, il se fait surprendre par la flamme d'unchalumeau.
If you find the conventional manner of cooking fish boring, obviously you have not been to Chopstick Café. Here the show is included in the price of the dish. The staging begins with the service. Once you have selected your fish, it comes to you on a block of ice. Do not panic, the server has understood that you want it cooked. Once the block in place, things get hot! Then comes the blowtorch, which browns the dishes to your liking.
If you want to be amazed you are at the right place. This bistro has been so successful that today the fish on ice can also be enjoyed in Tokyo, Los Angeles and Vancouver.
---
Address, timetable & access
All the themes of the city