Nara Centennial Hall
Nara Centennial Hall なら100年会館
The Nara Centennial Hall at the western exit of JR Nara Station is a a multi-use space incorporating two auditoriums and a small hall that can be used for music concerts, plays and other events.
The Nara Centennial Hall is a modernist piece of architecture by Arata Isozaki, one of Japan's most famous architects, responsible for such buildings as the Art Tower in Mito, the Kyoto Concert Hall in Kyoto and the Kitakyushu Municipal Museum of Art in Kitakyushu as well as numerous projects overseas.
The Nara Centennial Hall was completed in 1999 as part of the centennial celebrations of the modern city of Nara.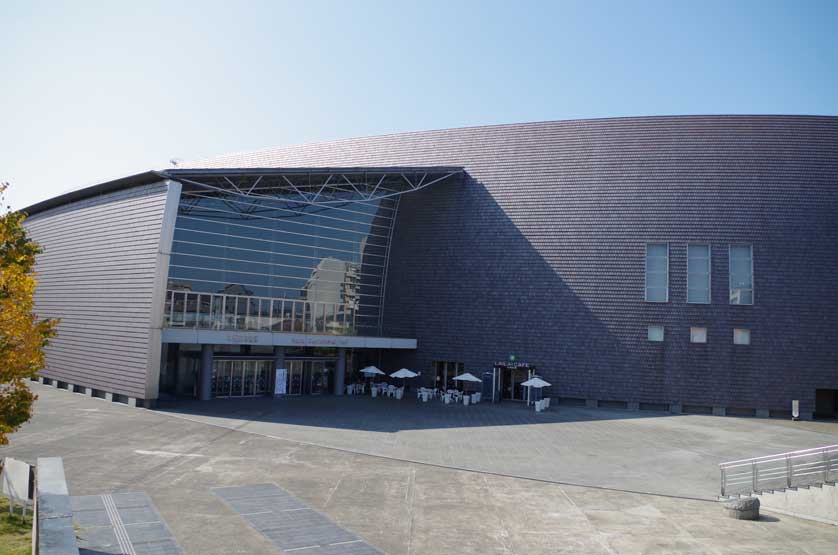 Nara Centennial Hall, Nara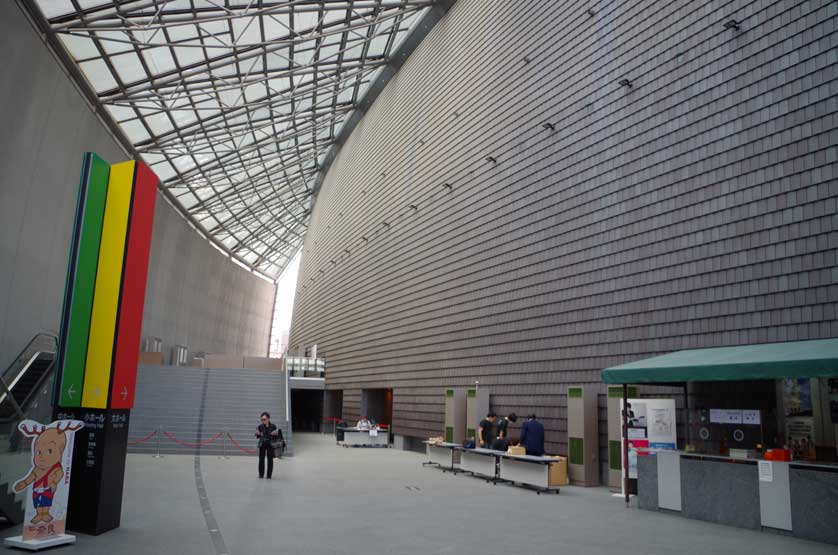 Nara Centennial Hall, Nara
The larger of the two auditoriums at Nara Centennial Hall holds 1476 people with the medium-sized hall seating 434 people. The other space is a meeting room that can hold up to 100 people and can be transformed into a gallery space for photographs or paintings.
Nara Centennial Hall hosts a diverse rang of events including both classical and popular music, Noh theater, Rakugo, as well as other more community orientated events such as meetings and classes.
At the front entrance is the spacious Lailai cafe and restaurant (Tel: 0742 36 0511; 10 am-5 pm) which also has outdoor seating.
The large event space in front of the building is sometimes used for occasional flea markets.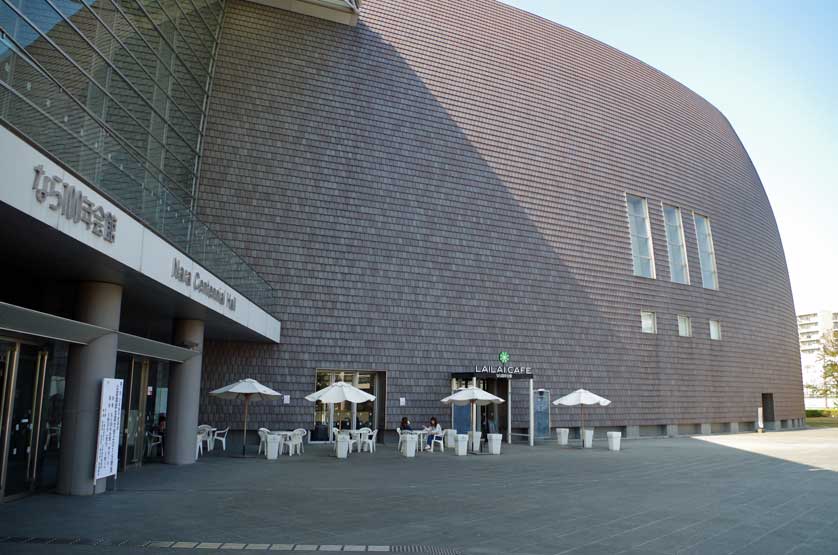 Nara Centennial Hall, Nara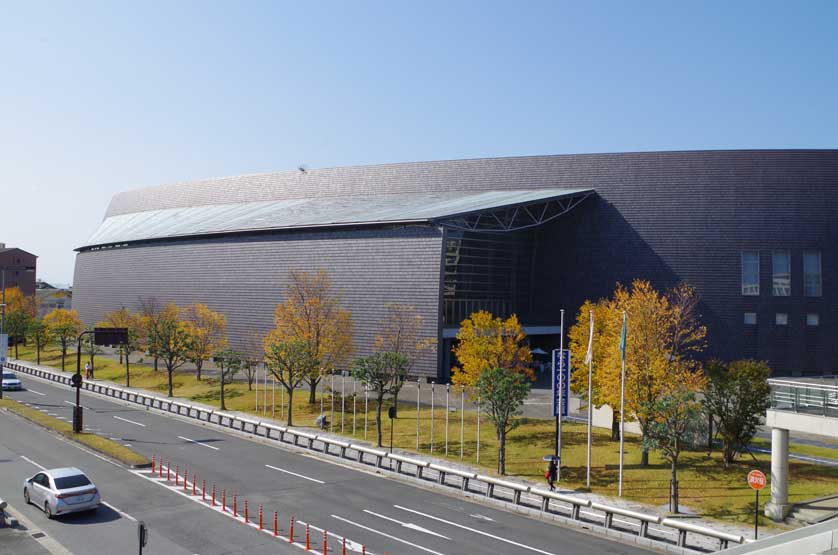 Nara Centennial Hall, Nara
The Nara Centennial Hall is close to the the Vierra department store in JR Nara Station and the 4-star Hotel Nikko Nara part of the Silkia Nara building.
Access
Nara Centennial Hall (www.nara100.com)
7-1 Sanjyo Miyamae-cho
Nara, 630-8121
Tel: 0742 34 0100
Nara Hotel Accommodation
Nara Centennial Hall was designed by Japanese architect Arata Isozaki and completed in 1999 to celebrate the centennial of the modern municipality of Nara.
All the themes of the city