Sarusawa Pond
Sarusawa-ike 猿沢池
Sarusawa-ike (Sarusawa Pond) is a tranquil lake in the center of Nara with views of the five-story pagoda of Kofukuji Temple, which reflects in the water when the pagoda is illuminated at night.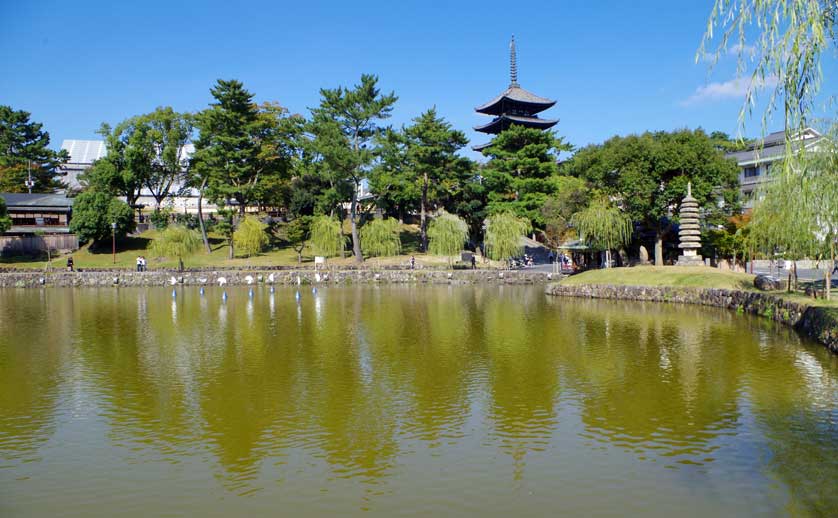 Sarusawa-ike, Nara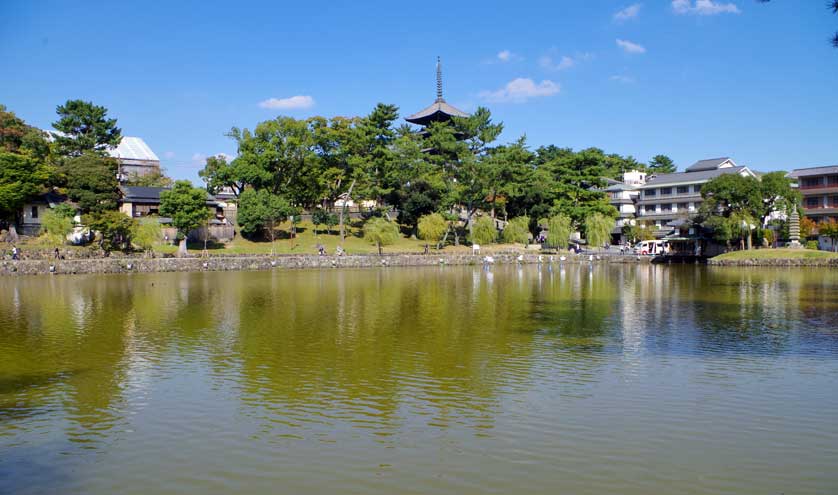 Sarusawa-ike, Nara
History of Sarusawa-ike
Sarusawa-ike is an artificial pond that was dug in 749 as part of the grounds of Kofukuji Temple.
Legend has it that during the Nara Period a court maid drowned herself in the lake after she fell out of favor following a love affair with an emperor. Uneme Shrine, a sub-shrine of Kasuga Grand Shrine, is said to have been built to pray for her soul (Uneme were court attendants). The shrine torii is turned away from the lake to avoid the soul of the dead girl having to gaze on its waters.
Uneme Festival (采女祭り) is held here with two dragon-headed boats floated on the lake with young girls in attendance carrying huge fans decorated with autumn flowers. Musicians on the boat play traditional court music.
Lit lanterns are also floated on the water after a procession of participants in period costume from JR Nara Station. The festival takes place in September, please check with a Tourist Information Office in Nara for exact dates and times as they change each year according to the lunar calendar.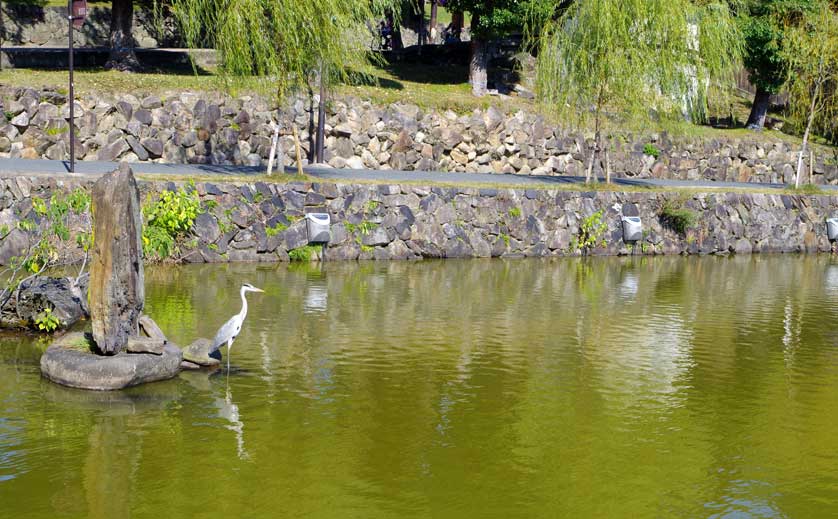 Sarusawa-ike, Nara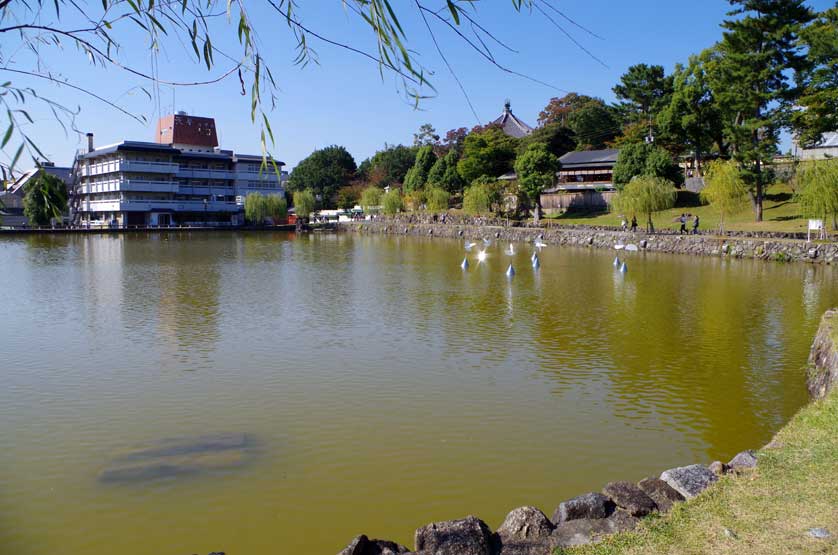 Sarusawa-ike, Nara
Around Sarusawa-ike
Sarusawa-ike is a great place to relax at any time of the day or night. Benches surround the green-colored water where turtles and herons can be seen sunning themselves on the rocks on fine days.
Sarusawa-ike is also a good place to appreciate cherry blossom in spring and Nara's fall colors.
There are a few places to drink traditional Japanese green tea around the lake and appreciate the sunset.
There are a number of places to stay situated around the lake including the Nara Visitor Center & Inn from where free buses depart in summer to Asuka and Yoshino. Other hotels and ryokan around Sarusawa-ike include the Tenpyo Hotel, Sarusawaike Yoshidaya Ryokan, Ryokan Kosen and Asukasou.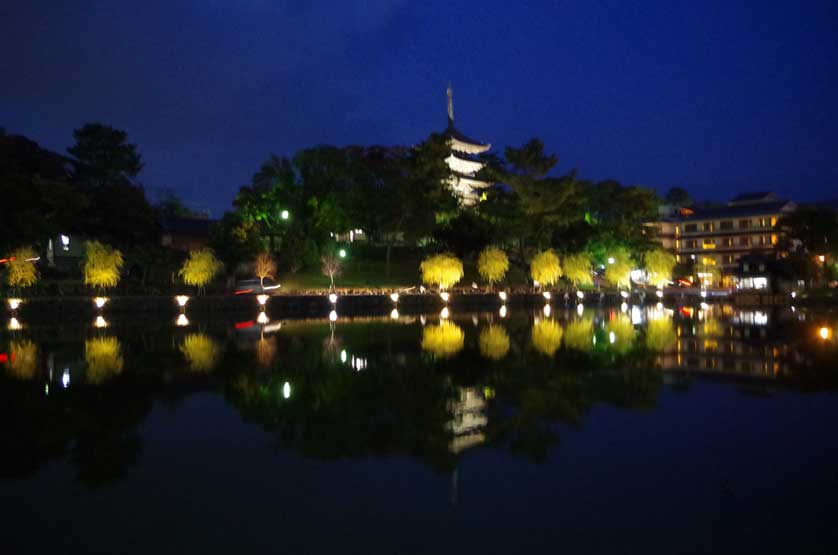 Sarusawa-ike, Nara
Access - how to get to Sarusawa-ike, Nara
Sarusawa-ike
49 Noborioji-cho, Nara
Nara Prefecture 630-8213
Hours: Open 24 hours.
Sarusawa-ike is a short walk from Kintetsu Nara Station.
By bus from JR Nara Station take any of buses: Nara Loop Bus #2, #70, #72, #97 to Kencho-mae bus stop.
Tourist Information Center
Nara City Tourist Information Office
Tel: 0742 24 4858
Kintetsu Nara Station
Sarusawa Pond (Sarusawa-ike) is a picturesque Nara Period lake close to Kofukuji Temple and associated with the love-suicide of a jilted maid-servant.
All the themes of the city