Yoshikien Garden Nara
Yoshikien Garden in Nara consists of a moss garden, pond garden and tea ceremony garden and is free for foreign visitors.
Yoshikien Garden, Nara 吉城園
Yoshikien Garden is a free (for foreigners) strolling garden in the center of Nara. Yoshikien Garden is located right next door to the Isuien Garden and Neiraku Museum, a short walk south of the Kaidan-in Temple in the large Todaiji temple grounds.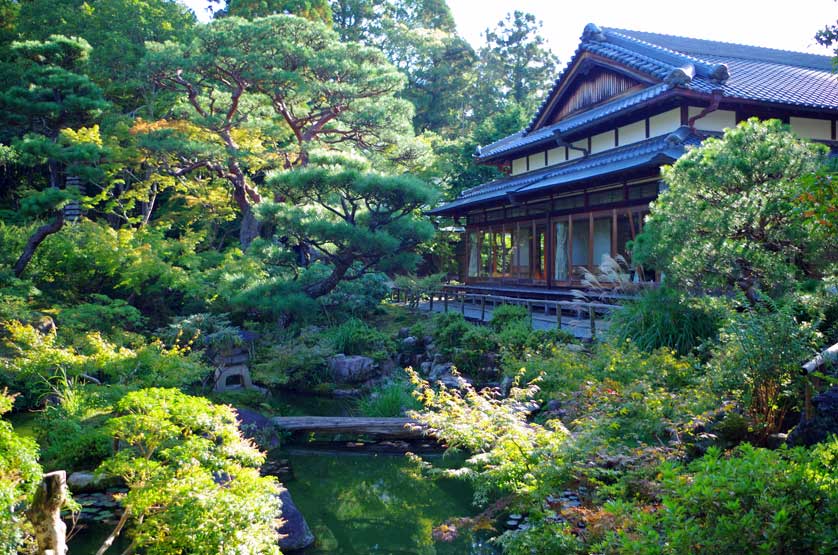 Pond Garden, Yoshikien Garden, Nara

Moss Garden, Yoshikien Garden, Nara

History of Yoshikien Garden
Yoshikien Garden was once occupied by a branch temple of Kofukuji called Manishuin but in the anti-Buddhist turmoil of the beginning of the Meiji Period came into private hands.
Yoshikien Garden is named after the small Yoshikigawa River that runs through it. The present buildings and garden date from 1919 but were transferred to Nara Prefecture in 1989.
Yoshikien Garden is made up of several types of garden: a pond garden, a moss garden and a tea ceremony flower garden.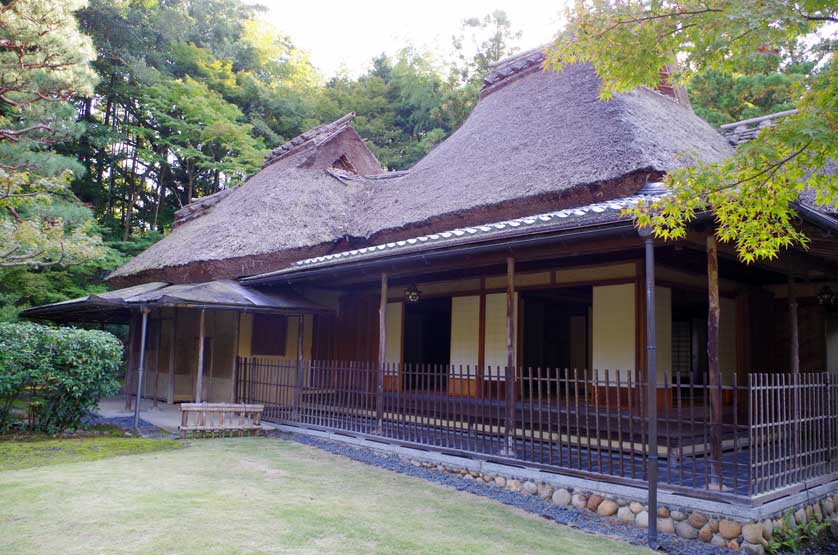 Thatched Tea House, Yoshikien Garden, Nara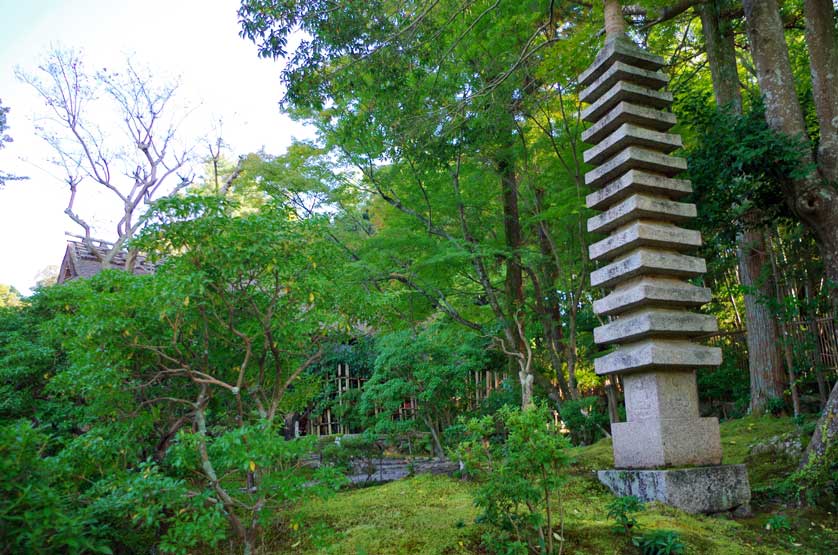 Yoshikien Garden, Nara

Yoshikien Garden Layout
Yoshikien Garden has a number of wooden buildings which can be admired as you stroll the grounds. These include a detached tea house in the moss garden, a single-story thatched tea house in the tea ceremony flower garden and a couple of gazebo-style resting places to admire the views.
The pond garden incorporates the gentle slopes and curves of the land existing from the Edo Period while the moss garden has a thick carpet of hair moss (polytrichum) under the trees. Throughout the gardens are many picturesque stone lanterns and stepping stones.
The tea ceremony flower garden contains seasonal flowers suitable for tea ceremonies and is a favourite place to relax in spring or in autumn to admire the fall colors.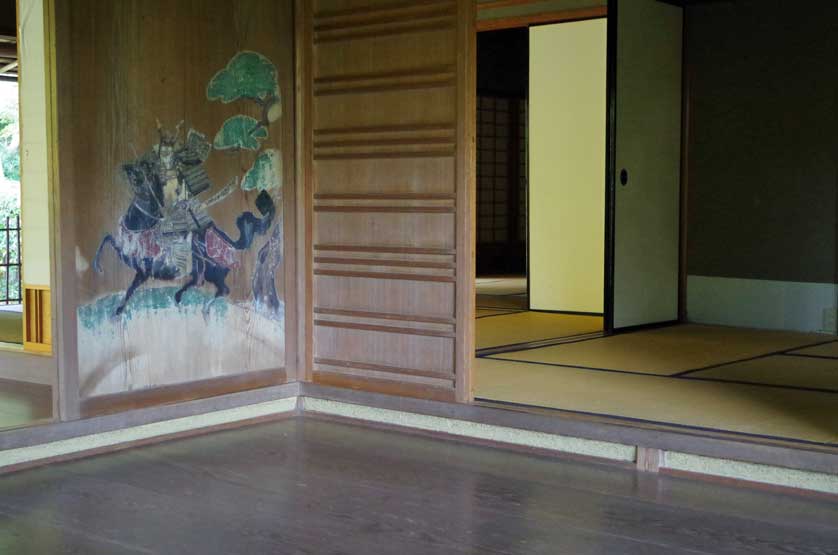 Tatami Room & Painted Sliding Door, Yoshikien Garden, Nara
Access - how to get to Yoshikien Garden, Nara
Yoshikien Garden60-1 Noborioji-cho, NaraNara Prefecture 630-8213Tel: 0742 22 5911Hours: 9am-5pm
Admission: 250 yen (free for foreign tourists)
Yoshikien Garden is a short walk east from Kintetsu Nara Station.
By bus from JR Nara Station take any Nara Kotsu bus of the following: Nara Loop Bus #2, #70, #72, #97 to Kencho-higashi bus stop.
Tourist Information Center
Nara City Tourist Information OfficeTel: 0742 24 4858Kintetsu Nara Station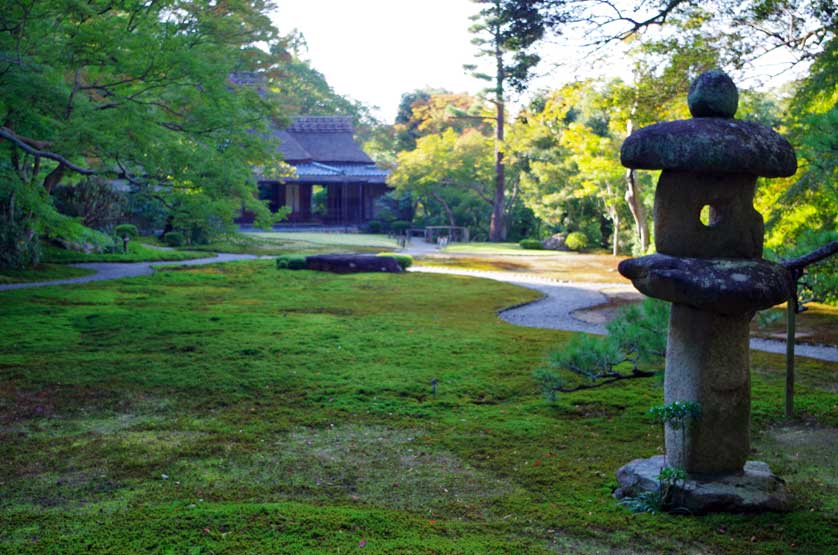 Yoshikien Garden, Nara

Book Hotel Accommodation in Nara
All the themes of the city