Nara Udon Fukutoku
奈良うどんふく徳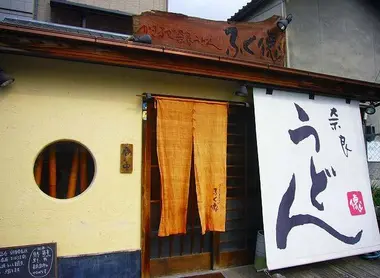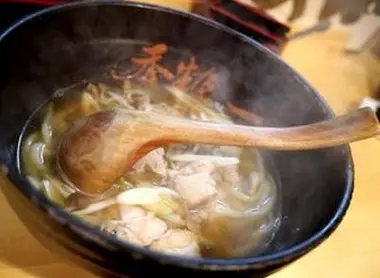 A noodle to be remembered
A family restaurant, Fukutoku (whose name means "Virtue of clothes") offers a taste of the famous noodle from Shikoku, udon, Nara-style. This pasta made of wheat flour is blended with different ingredients.
The specialty of the house, Kasu Udon (udon with fat from beef intestines) was not salty, as most udon normally is. The broth is also embellished discreetly with soy sauce in the hollow of the bowl while light flakes of dried bonito, or Katsuoboshi, in addition to traditional seaweed. For 1100 yen, the bowl of udon is also accompanied by rice, pickles and vegetables. Other variations of the dish can also be ordered such as shrimp tempura udon.
For a reasonable price, these hot noodles in broth are a treat, whether in comfort after a long day of walking or in anticipation of an afternoon visit. What become virtuous.
---
Address, timetable & access
All the themes of the city