National Bunraku Theatre
国立文楽劇場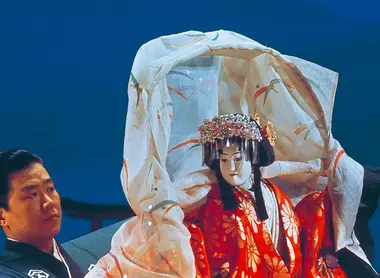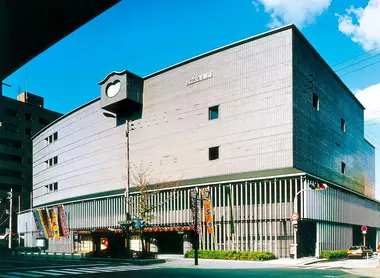 Retouraux sources
Osaka aeu son âge d'or et a accompagné celui du bunraku.Mais la première a surtout donné naissance à la forme la plusaboutie du second et possède une salle qui perpétue la tradition dece théâtre de marionnettes parmi les plus sophistiqués au monde.
In Osaka, for each performance, the bunraku is as celebrated as it is famous. Celebrated because the tradition continues, and famous because during a play, an implicit homage is paid to the city, this scenic cradle of art, born here in the seventeenth century, with actors puppets.
Osaka, where bunraku resides
When in 1684, the singer Gidayu Takemoto (1651-1714) inaugurated the Osaka Takemoto-za theater in the Dotonbori area, the most advanced form of Bunraku as we know it today was born.
Opened in 1984, the National Bunraku Theatre is built on the remains of a former small theater from the early nineteenth century, itself built by a famous manufacturer of puppets. The site consists of two main rooms: the Bunraku Theatre hosts a little over seven hundred and fifty spectators. It plays all forms of theatrical art, bunraku of course, but also of kabuki , buyo (traditional dance), Hogaku (Japanese music), and folk pieces.
Another space has one hundred and sixty seats and hosts mainly representations of Engei, another traditional form of popular entertainment and a variety of cultural events, concerts, dances ...
Bunraku pieces are in January, April, June, July, August and November. Each is played for two to three weeks during two shows, generally at 11am and 4 pm. Translations are available for some programs that can be taken in English. And thus lose their charm.
---
Address, timetable & access
All the themes of the city