Sapporo Beer
サッポロビール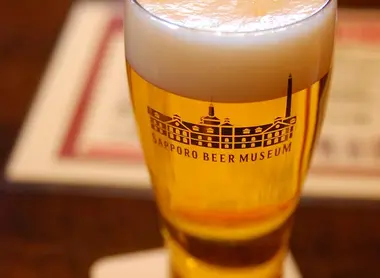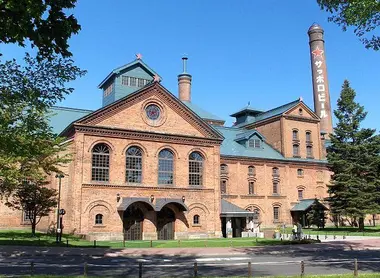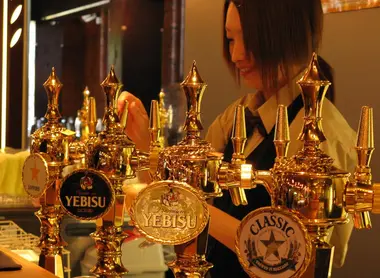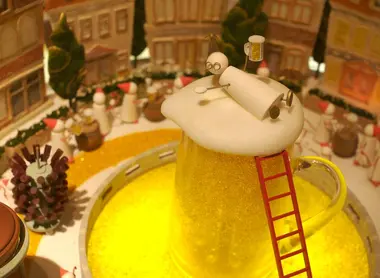 The lager from up north
Who hasn't heard of Sapporo Beer? Along with Kirin and Asahi, Sapporo is one of the top three most consumed Japanese beers. It is also one of the oldest brewed in Japan.
It was of course in the city of Sapporo, capital of the northern island of Hokkaido, where Sapporo Beer was first created in 1876, eight years after the beginning of the Meiji era.
Clear and refreshing
Sapporo beer is a lager type beer (or pilsner), that is to say, a light and clear beer, with low fermentation and medium bitterness.
At just 4.7% alcohol, Sapporo has a golden color and is topped with a thick white foam. Its light malt nose and balanced, slightly fruity flavor make it a very refreshing beer. Ideal during the high summer temperatures in Japan. A delight... in moderation, of course!
Breweries throughout the country ...
The company's Sapporo Brewery is called by its full name of Sapporo Breweries Limited (in Japanese, Sapporo Biiru Kabushiki-Gaisha,サッポロビール株式会社).
Although the classic Sapporo beer is the most popular, the company produces at least twenty other malt beverages. For example the Sapporo Black (black lager), or the famous Yebisu.
Today, Sapporo has five breweries in Japan: the Hokkaido brewery built in 1989, Sendai in Natori opened in 1971, the Chiba brewery opened in 1988, one in Shizuoka opened in 1980, and finally the Kyushu brewery opened in Hita in 2000. Sapporo beer is also sold around the world, including in the USA, the UK and Vietnam; which is good news for international beer fans.
... and a museum!
Like Heineken in Amsterdam or Guinness in Dublin, Sapporo Beer too has its own museum: the Sapporo Beer Museum. Opened in July 1987 in a beautiful historic building, its red brick facade evokes the beautiful Tokyo Station. The museum offers a high quality tour on the history of beer in Japan (introduced by Europeans, the beginnings of industrial production, etc.). You will also learn everything about the different stages of production of the famous hops-based beverage, from malting to packaging. The place really is worth seeing, especially as at the end of the tour - for just a handful of yen - you will have the opportunity to taste the different varieties of beers that the company produces!
More information can be found on the official website of the museum.
---
Address, timetable & access
All the themes of the city