Ramen Yokocho
ラーメン横丁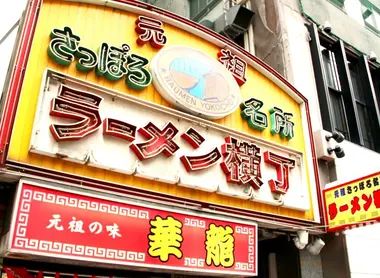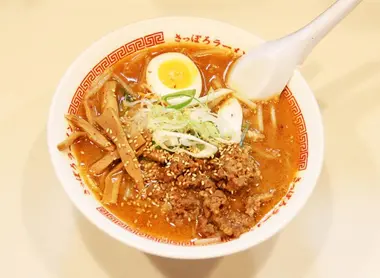 Slurp!
Hidden away between two narrow streets in Sapporo's town centre you will find the best of the local specialty: ramen.
At the heart of Susukino - the red light district of Sapporo - two streets in particular have been attracting ramen noodle enthusiasts for quite some time. First there was Ganso Ramen Yokocho, the "original alley" - an institution since the very first restaurant opened in 1951. Envious of this restaurant's success, another fifteen restaurants quickly followed suit and opened up their doors. In 1976, a few blocks away from this historic street, Shin Ramen Yokocho, "New Ramen Alley" was born. 
The ultimate favorite for these two alleyways dedicated to noodles: miso ramen, the most famous soup of Sapporo, where the traditional ramen broth is mixed with miso (fermented soybean paste and salt). Fish and shellfish from the cold seas of northern Japan (crab, scallops, sea urchin and more) are often added, making this dish the culinary pride of Sapporo, often called "the kitchen of the north".
Similar to the Ramen Stadium in Fukuoka - another ramen mecca - the competition is tough between Ganso Ramen Alley and Shin Ramen Alley noodles. Restaurants will do their best to attract customers, either through sheer talent or the audacity of claiming to offer the tastiest noodles. As it is often the case in Japan, a restaurant's popularity, and therefore quality, is judged by the length of the queue that stretches outside the door.
---
Address, timetable & access
All the themes of the city