Jogging in Tokyo
ジョギング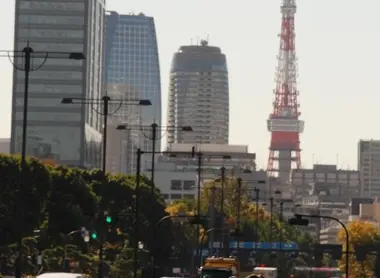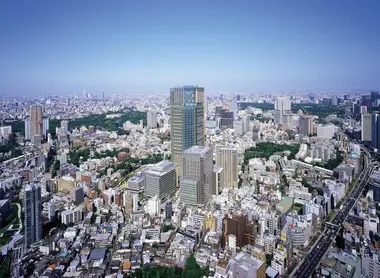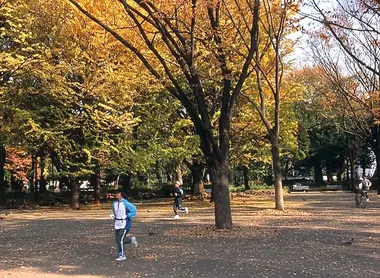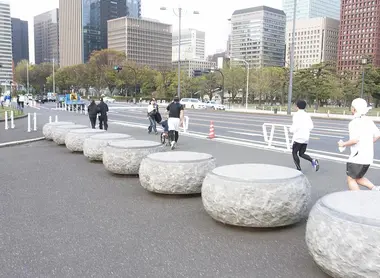 Endurance Capital
Tokyo is not only one of the one of the world's major marathon cities: weekend runners have made it a delight for joggers, and jogging routes are plentiful. Guide Japon suggests five.
A 5 km route with few hills, no red lights, and above all a central position in Tokyo (accessible by subway stations Otemachi, Hibiya, Kudanshita, or Nijubashi Sakuradamon). Jogging around the Emperor's palace is an institution for Tokyoites, a bit like Central Park for New Yorkers.
But do not expect to run alone: there are hundreds of ​​joggers ... Advantages: many changing and showering points scattered around the nearby area (e.g. Jimbocho and Kojimachi Runner Stations).
The famous artificial island south of the city attracts joggers who like to run on the seafront and be surrounded by greenery. Two marked 5 and 7 km routes cross this marine park, equipped with signs indicating distances! Another route (10km) goes through Shiozake and Aomi Minami Parks, making the area of Tokyo Bay one of the highlights of an evening or Sunday run, and the most courageous may even make it as far as the large Rainbow Bridge. Advantages: diving into the Oedo Onsen Monogatari hot spring after your efforts!
A short route (1.3 km) through the Akasaka district, very fashionable since its transformation in 2007 as a "city of design" and the opening of the 21_21 museum . A good reason for a run through greenery (the route goes through Hinokicho Park) surrounded by virtiginous skyscrapers. Advatange: finish your run south of Midtown, to go to Ishino Onsen Vivi baths, or take a nap in capsule bedroom (next to the Roppongi metro).
 Watch out knees and thighs, Kumotori Hill is reserved for joggers who like hills, want to avoid running in the middle of buildings, and are ready to take public transport to find what they like (Kumotori is located north-east of Tokyo in Saitama Prefecture, accessible via Okutama, Seibu Chichibu and Mitsumine train stations).
Numerous routes are possible, from a few kilometers to a few dozen kilometers, between the Uroshiyama forest road  and Okutama Lake. Advantage: the encounters you can make whilst running: deer, wild boars and ferrets!
Go jogging on marked trails sometimes means have to accept restrictive rules, like running in the same direction as everyone else, sometimes in single file, sometimes in the middle of a crowd reminiscent of the metro at rush hour ... But Tokyo offers many opportunities to run off the beaten track "as you wish" (omakase)! For example at the Oda stadium (in Yoyogi), between the temples of Ueno, along the Tama or Meguro rivers, on the Tokyo Daigaku University campus... Check out what the jogging clubs such as Namban Rengo have to say and your own route!
All the themes of the city