Science Museum Tokyo
Science Museum Tokyo: read a guide to the Science Museum in Kitanomarukoen, Tokyo, Japan.
Science Museum Tokyo 科学技術館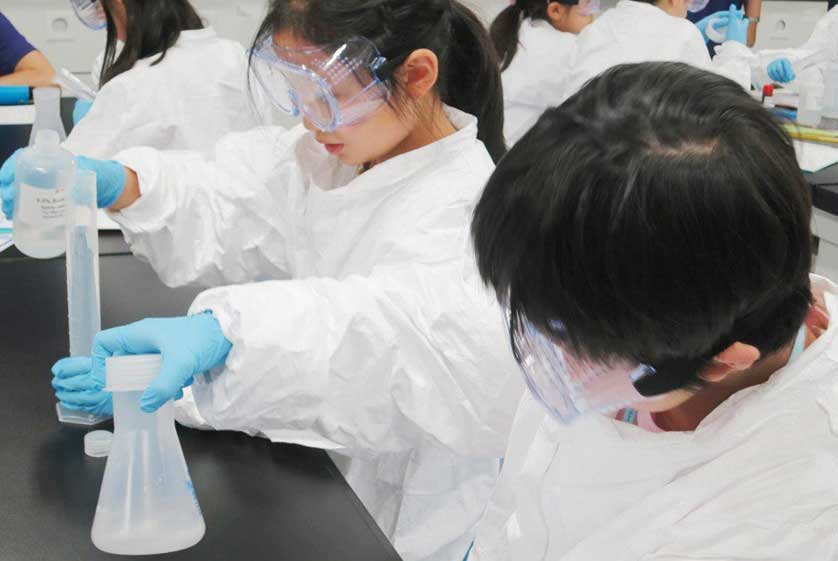 © Science Museum Tokyo
Tokyo's other Science Museum after the National Museum of Nature and Science, an attractive white concrete lattice-work structure located in Kitanomarukoen, is aimed mainly at children accompanied by their parents.
The Science Museum is good fun and educational for all the family.
Exhibits
Opened in 1964, the Science Museum has many interactive exhibits, including features on computers and communications, raw materials and energy, light, space, engines and motors and electricity.
The exhibits are on floors 2 to 5 beginning with a look at the technology of bicycles on the second floor. The third floor is dedicated to electricity, motors and motor vehicles. On the fourth floor there are galleries on space, the universe, iron, building materials and the future. The fifth floor has exhibits on life sciences, the body, optics, computers and DNA and the human genome.
Many of the hands-on, interactive displays have been provided and sponsored by Japanese companies involved in the various fields.
Access - Getting There
Science Museum (jsf.or.jp)
2-1 Kitanomaru-koenChiyoda-kuTokyo 102-0091Tel: (03) 3212 2440
Tokyo Space Museum, Kitanomaru Koen
The Space Museum is open daily except Wednesday (except when Wednesday is a national holiday, when it opens Wednesday and closes Thursday). Closed December 28 - January 3. Hours: 9.00 am - 4.50 pm (but no entry after 4 pm).
Admission: 700 yen for adults, 400 yen for junior/senior high school age, 250 yen for elementary school age and under. Free with the Grutt Pass.
The Science Museum shop is popular selling a variety of novel products such as "Space Food" - dried food eaten by astronauts is available in packs. The basement floor of the Science Museum has a restaurant "The Space" where the food is more down-to-earth: curry rice, spaghetti or a bento lunch.
Tokyo Space Museum in Kitanomaru Koen is close to the Crafts Gallery & the Budokan
Access - Getting to the Science Museum in Kitanomarukoen
The Science Museum short walk from either Takebashi (Tozai Subway Line) or Kudanshita (Tozai, Shinjuku and Hanzomon Subway Lines) stations.
Nearby
The Space Museum is close to a number of other attractions in Kitanomaru Park including the Budokan and the Crafts Gallery, an annex of the National Museum of Modern Art, which is also nearby towards the National Archives of Japan and Takebashi metro station. At the other side of Kitanomaru Park are Yasukuni Shrine and the Chidorigafuchi National Cemetery.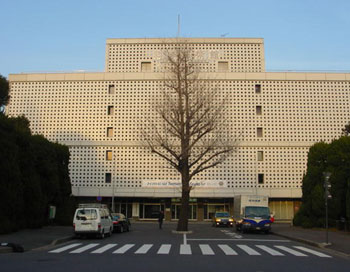 Tokyo Space Museum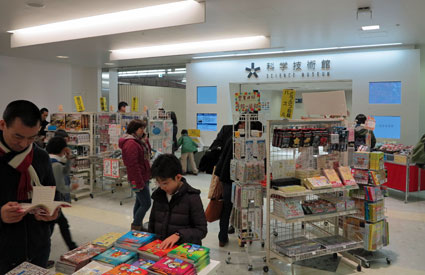 Tokyo Space Museum Shop where you can pick up some "Space Food" among the over 300 products on sale

Tokyo Hotels
All the themes of the city