The 3 Best Terraces in the Capital
東京ベストテラス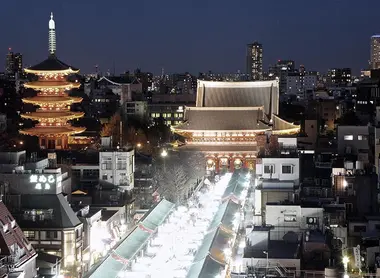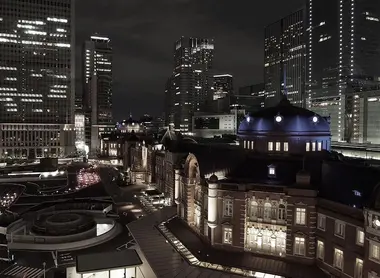 Take to the skies!
Attention photographers! Here are three unusual terraces in Tokyo to enjoy stunning views of its urban landscape.
Asakusa Culture Tourist Information Center
This new landmark in historical Asakusa is recognizable by its unique architectural style. A great resource for tourists, this cultural center also offers an exhibition space and a concert hall.
From the terrace on the 8th floor you can enjoy a magnificent view of the famous Kaminari-Mon and Sensoji Temple of Asakusa, two must-sees during a trip to Tokyo.
Marunouchi House
The new Tokyo Station, with its red brick and old style, offers a striking contrast amid the skyscrapers of the brand new Yurakucho district.
To enjoy an aerial panorama throughout, visit the 7th floor of the Marunouchi House (Shin-Marunouchi Building).
At night, the view overlooking Tokyo Station and its illuminations from the terrace is a beautiful sight!
Tokyo Kotsu Kaikan
The lesser known Tokyo Kotsu Kaikan terrace allows you to relax in lush green surroundings, while enjoying the shinkansen trains passing by Yurakucho Station.
A cafe adjoining the terrace is also available to weary travelers.
The unusual setting of this terrace is a hidden oasis in the heart of the city. The perfect choice to admire Tokyo from a new point of view!
All the themes of the city