Mount Mitake
御岳山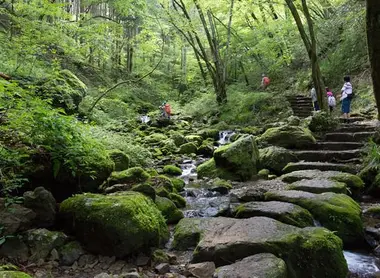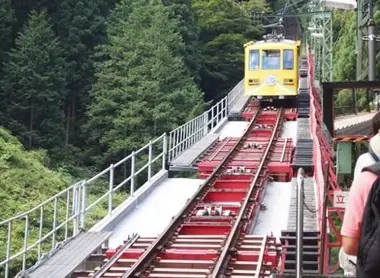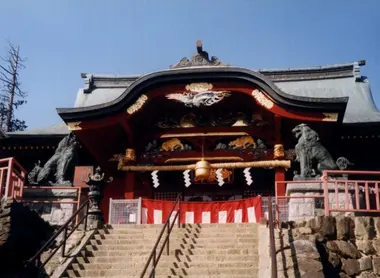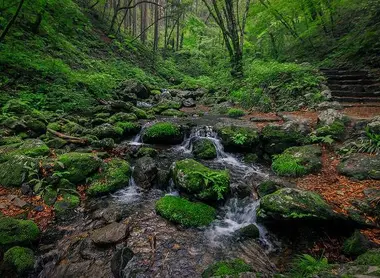 Into the wild
You are in Japan for a few days but you burn with desire to discover the true nature of the archipelago? No problem, Mount Mitake is here!
Mount Mitake, or Mitake san (御 岳山) is a mountain peak 929 meters above sea level in the Chichibu Tamakai National Park  (秩 父 多 摩 甲 斐 国立 公園). Located close to Tokyo, you will arrive at the scene in just hour and a half from the capital! To do this, simply take the Ome Line (青梅 線) from Shinjuku (the line is interconnected with the Chuo line (中央 線) to Tachikawa (立 川 駅)).
The park, covered with forested mountains and gorges and valleys, covers no less than 1250 km2. Rather broad, is not it? It spans four prefectures: those of Tokyo, Yamanashi, Nagano and Saitama.
Mt. Mitake is one of the most popular mountains of the national park. As you can imagine, it is very popular with people from the capital seeking nature. 
The ascent
After arriving at Mitake station, the ascent can be done by taking a coach to the left of the station. Leaving every half hour from 7:30 am to 6pm, it will take you to the village of Takimoto.
Once in the village, a funicular (Mitake Tozan Railway cable car) takes you to the top. In only 6 minutes, the pretty funicular, yellow or blue, climbs an average gradient slope of 22%, one of the steepest in the Kanto region.
Obviously, it is also possible to climb the mountain on foot and thus enjoy the nature around you.
At the top, serenity envelopes you, despite the many visitors and some residents of the place. It is the magic of Japan. Facing you, a Shinto shrine and around, houses with thatched roofs.
We advise you to get a map for free at the information center showing all the hiking regions. Mount Mitake offers many hiking routes. Go take a stroll, especially round the back of the mountain, in the area known as the "Rock Garden", a wooded area scattered with rocks covered with moss.
Admire the panorama. The plain of Kanto and Tokyo are revealed in a new light.
The Holy Mountain
In Japan, mountains are important elements of the Shinto religion and Mount Mitake is no exception to the rule. Also, it is not strange to find at its top a Shinto temple: Musashi Mitake Jinja (武 蔵 御 嶽 神社).
Every year on May 8 Hinode festival matsuri (日 の 出 祭 り) takes place, the most important ritual of the Musashi Mitake shrine. However, the evening of May 7, the atmosphere is especially mystical. On this night, a procession of light lanterns is done at dusk to the sound of traditional instruments.
All the themes of the city