Kiba Park
Kiba Koen Park. Read a guide to Kiba Koen Park, a large multi-purpose recreational space in Tokyo's Koto ward. A relaxed park surrounded with sights worth seeing.
Kiba Koen 木場公園

Kiba Park, Tokyo
Kiba Park is a large, multi-purpose park in Tokyo's Koto ward. Mostly wide open space, it is occupied by families strolling and boys throwing baseballs.
History
"Kiba" literally means 'wood place', and it was here, beginning in the Edo era (1603-1868), that timber was brought into Tokyo for construction. The area was designated as parkland in 1977 to commemorate fifty years of the reign of Emperor Hirohito. However, it was not until 1992 that Kiba Park was developed in its present form.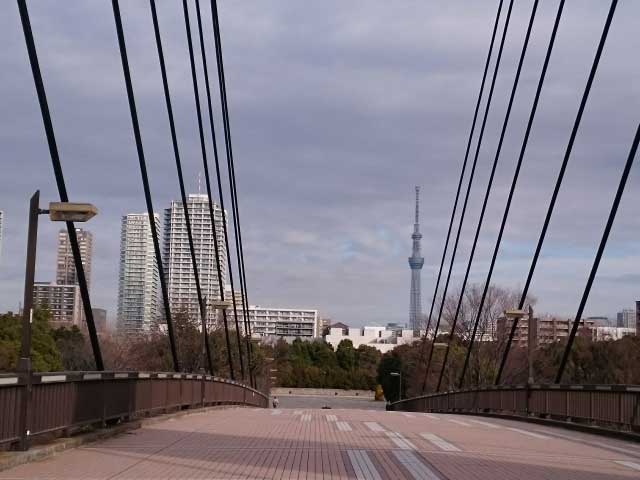 Kiba Park, Tokyo, with the Tokyo Sky Tree in the distance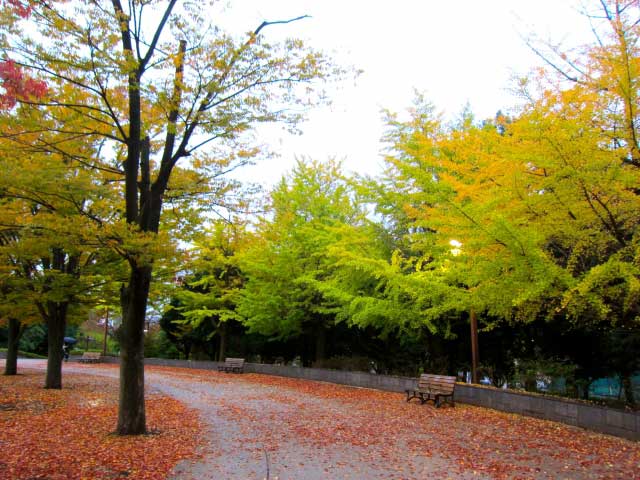 Kiba Park, Tokyo
Layout
Kiba Park is 24 hectares (almost 60 acres) in size. It is divided into two blocks, north and south, divided by the small Sendai-bori River.
At the northern end of the northern block is the Museum of Contemporary Art, Tokyo. The northern block has six tennis courts, and a general sport/event space.
The southern block has a large lawned area, a barbecue area, an athletics track and on the western side, i.e., the side nearest Mitsume-dori Avenue, it has has a network of paths through botanical gardens, offering the kind of privacy ideal for picnics, or just lying there relaxing. There is a dedicated barbecue area at the northern end of the main field that takes up most of the southern block. However, as with most parks in Tokyo, setting up a barbecue requires making a reservation. Call the park administration at 03-5245-1770.
From inside Kiba Park, towards the north-east is the prominent concrete frame of a suspension bridge. Across this bridge and to the right (i.e. north-east) is a small playground (or 'Adventure Park') for kids. Hidden among the trees it is easy to miss. In summer, from 1 July to 31 August (except on Mondays when it is closed), it has splashing/swimming facilities for kids from 10 am to 3.45 pm.
Hours
Open 24 hours, 365 days.
Admission
Free.
Access - getting to Kiba Park
From Kiba station (Tozai subway line), exit 3, 5 minutes.
From Kiyosumi-shirakawa station (Oedo subway line), exit 1, 15 minutes.
The Toei Bus 業10 bus runs from Shimbashi to Tokyo Sky Tree via Ginza and Kiba Park.
Kiba Park Service Center4-6-1 Hirano, Koto-ku, Tokyo 135-0023Tel. 03 5245 1770
Book Hotel Accommodation in Tokyo Japan
All the themes of the city