8 Fugu Restaurants in Tokyo
河豚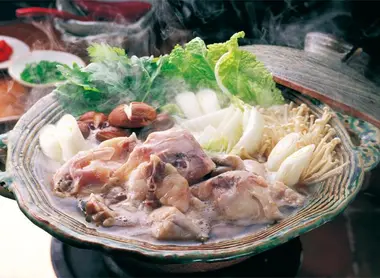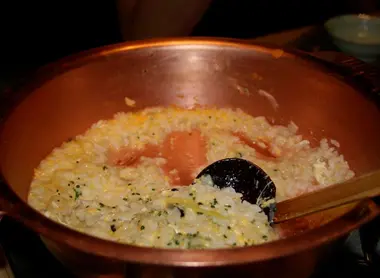 Your money or your life?
The famous fugu, poisonous pufferfish, is a dish that can't be enjoyed just anywhere. Finding the right places to eat it safely is essential.
The fugu fish is a delicacy, especially when it comes to its preparation! Chefs must obtain a special license proving their ability not to poison their customers. The number of licensed chefs being small, recognized fugu restaurants quickly became popular with high prices. Here are a few restaurants where to experience fugu in Tokyo.
Fine fugu dining
Fugu is a luxury dish. It is often eaten as sashimi, but also nabe (hotpot), and later, when rice is added to the nabe broth, zosui. Among the most prestigious addresses in Tokyo you will find:
The very famous Yamadaya in Hiroo has three Michelin stars, and serves fugu in a more elaborate menu.
Tokuyama in Hiroo, is also rather expensive but also serves hearty food including fugu zosui. Azabu Empire Mansion B1F, 4-11-28 Nishi-Azabu, Minato-ku, Tokyo.
http://tabelog.com/tokyo/A1307/A130703/13002088/.
Fukuji in Ginza and Sawaichi in Roppongi too are well-known in the domain of fugu, and are often frequented by local celebrities. (Fukuji) Koda Building 3F, 5-11-3 Ginza, Chuo-ku, Tokyo; (Sawaichi) Main Stage Roppongi 1F, 3-9-11 Roppongi, Minato-ku, Tokyo.
These restaurants require reservations in advance and appropriate dress codes must be adhered to.
More Fugu Restaurants
Other restaurants offering very fine quality fugu, prefer to make the dish more accessible by attracting loyal clientele with lower prices. The style is different but the experience is equally interesting.
Sandaime Uokama in Asakusa has been running for 75 years, and still has no casualties. The products are fresh and affordable. 3-20-5 Kuramae, Taito-ku, Tokyo.
Wadatsumi in Ikebukuro is a restaurant that offers fugu sashimi. You can get a discount by booking the day before. 2-12-5 Ikebukuro, Toshima-ku, Tokyo.
http://tabelog.com/tokyo/A1305/A130501/13033008/dtlphotolst/1/smp2/.
Chiba in Ikebukuro offers a fugu lunch menu, including zosui, which is not common. A fugu menu is 1,000 yen. 4-24-8 Higashi Ikebukuro, Toshima-ku, Tokyo.
http://tabelog.com/tokyo/A1305/A130501/13080431/dtlphotolst/1/smp2/.
Kikuchi Ueno is one of the best price for quality on fugu. The set menus start at 4,000 yen and offer respectable amounts of food. Kameda Building 1F, 1-12-2 Ueno, Taito-ku, Tokyo.
http://tabelog.com/tokyo/A1311/A131101/13160356/.
You now have a choice! One word of warning: avoid walking into any random fugu restaurant.
All the themes of the city