Where to eat the best ice cream in Tokyo?
東京で最高のアイスクリーム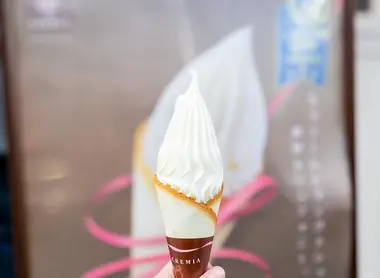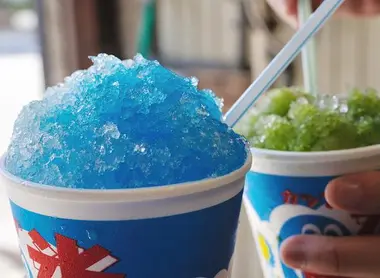 A frozen dessert for a hot summer day
Young or old, everyone loves ice cream. If you are passing through Tokyo during the sweltering Japanese summer, be sure to eat ice cream or sorbet in one of the many places in the capital.
As soon as the fine weather arrives, and especially during the Japanese summer which can be very hot, there is nothing like enjoying a good ice cream to refresh your palate. From the most classic and fruity sorbet, through crushed ice, to the most surprising flavors such as sesame, ice cream lovers will find their joy in Tokyo's stalls and tearooms! 
Suzukien & Nanaya Asakusa store
The Suzukien teahouse in Asakusa is recognized around the world for its famous matcha ice cream, a classic for most gourmet Japanese. The latter comes in 7 versions, more or less rich in matcha. But it is for its most concentrated version, in a powerful apple green color, that gourmets flock to this historic district of the capital... To be tested without delay! A pot of this "Premium" ice cream will cost you 560 yen ($6.25/5.50€).
Address: 3-4-3 Asakusa, Taito, 111-0032 Tokyo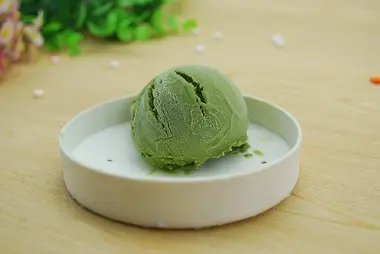 Gomaya Kuki
Based in Ometosando, this somewhat unusual ice cream parlor specializes in a very specific type of ice cream: sesame ice cream. In a cone, in a jar, on a pancake, with whipped cream, or even topped with sesame oil, their ice cream is an opportunity to surprise your palate. At home, sesame comes in six flavors, more or less rich in sesame, from the darkest to the lightest. Count 500 yen ($5.75/5€) for a pot with two balls.
Address: 4-26-22 Jingumae, Harajuku H Bldg. 1F, Jingumae, Shibuya, 150-0001 Tokyo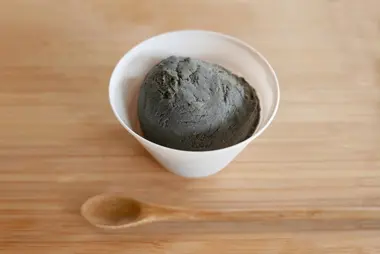 Ice Monster Ometosando
The districts of Harajuku and Omotesando are true paradises of ice cream (and pastries!) for gourmands. The "Ice Monster" café offers a refreshing and sweet break: you can taste the very typical kakigori, these crushed ices accompanied by syrup. Be prepared, as the name of the café suggests, you will be faced with a veritable mountain of ice cream - which is probably best shared! You will have the choice between different gourmet flavors: strawberry, mango, coffee, or depending on the season, chestnut, apricot, or kiwi and pineapple...
Address: 6-3-7 Jingumae, Shibuya, 150-0001 Tokyo
Dolci Silkream Shibuya
An address that will delight "instagramers" and other fans of culinary perfection... The ice creams are refined, served in a delicious "cat's tongue" style cone (classic or chocolate), and made with Hokkaido milk. Ask for a "Cremia" to taste this creamy vanilla or chocolate flavored ice cream ... 515 yen ($5.75/5€) for a cone.
Address: 1F, Haimanten Jinnan Bldg., 1-19-4 Jinnan, Shibuya, 150-0002 Tokyo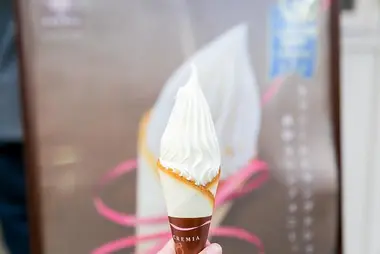 Gelateria Sincerita
Finally, here is an essential classic: Italian ice cream. In Tokyo too, you can taste a real gelata: Gelateria Sincerita is THE shop not to be missed. Whether in a jar or a cone, the flavors vary depending on the time of year. From the classic pistachio, chocolate, or coconut flavors, to the most original such as ginger, blueberry cheesecake, or even tofu, get started, all their ice creams are safe bets.
Address: 1-43-7 Asagaya-Kita, Suginami-ku, 166-0001 Tokyo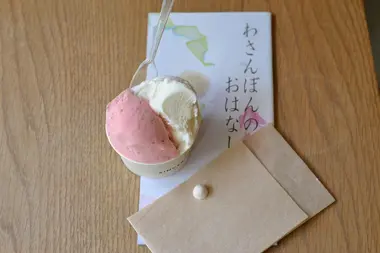 The Zoo Dobutsuen
You are in Japan: of course, shops offering kawaii, colorful, funny, extravagant, or cute ice cream are legion - especially in Harajuku. The small stand "The Zoo" offers the curious to taste ice creams with the effigy of animals: panda, elephant, koala, pig, hen... they are all there. The flavors vary according to the chosen animal. An ice cream that will especially delight children...
Address: 3-20-7 Jingumae, Shibuya-ku, 150-0001 Tokyo
All the themes of the city