Omotesando
表参道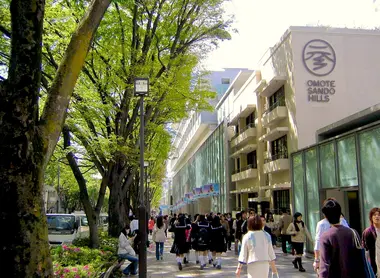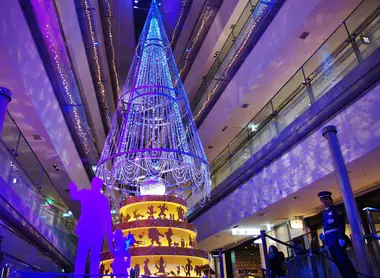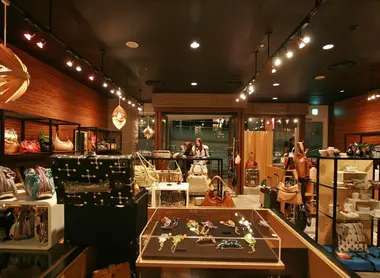 The vanity of appearances
Going down the rising avenue makes buyers and strollers swoon in ecstasy looking for their brands.
Located near the Meiji-jingu and the nicely quirky Harajuku district , Omotesando concentrates shops and spectacular buildings . Here, where there is no yen, there is no fun!
In a decade, the atmosphere has changed a lot. The charm of yesteryear has vanished. The last dôjunkai houses built in 1927, following the destruction of Tokyo caused by the great Kantô earthquake, four years earlier, have been razed to the ground. From the 1964 Olympic Games, Japanese designers took over these places by transforming the apartments into workshops and art galleries . This is already ancient history.
Today, in their place, the architect ANDO Tadao has imagined a disconcerting shopping complex: Omotesando Hills, inaugurated in 2006. An added value for real estate developers and large luxury houses who have decided to invest after Ginza this new stronghold of commerce. A plague for the nostalgic.
The wide and tree-lined avenue Omotesando, which stretches from the entrance to Yoyogi Park in Aoyama, has become the showcase for major international brands . Elegance and trend compete with daring and ever more chic and ever more disproportionate projects. These outward signs of wealth seem to challenge the social and economic reality of the country.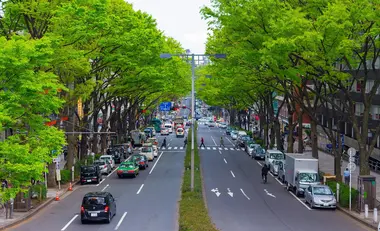 Bulgari, Louis Vuitton, Dior, Tod's, Prada, Emporia Armani, Ralph Lauren and many others have all built flamboyant architectural constructions out of the imagination of the biggest names of the moment such as AOKI Jun or ITO Ito. Japanese fashion samurai MIYAKE Issey, YAMAMOTO Yohji, Comme des Garçons hold their rank here. Other brands do not hesitate to enter the big leagues, such as the Japanese brand Uniqlo or the Spanish Zara.
Unexpected addresses attract customers. The Oriental Bazaar is full of antiques and souvenirs. No one escapes Laforet , a connected conglomerate on eight floors planted at the crossroads with Meiji-dori. Finally, more fun for the little ones, the large toy store, Kiddyland , and for the adults, Condomania, a shop selling condoms of all kinds and sex toys.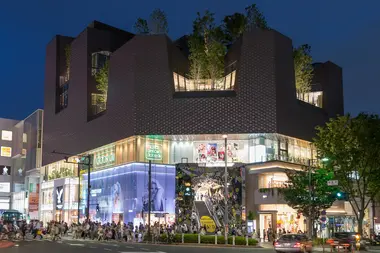 All the themes of the city