Daikanyama Hillside Terrace
代官山ヒルサイドテラス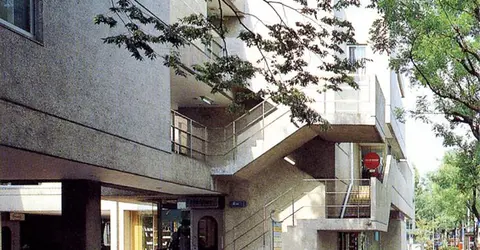 Fashion and Architecture
Far from the urban hustle and bustle of Shibuya, Daikanyama Hillside Terrace is an ideal place to visit for a relaxing afternoon!
Located in the trendy district of Daikanyama, the Hillside Terrace is an architectural complex with a modern and elegant charm, which offers a selection of cafes, restaurants, fashion boutiques and exhibition galleries, in a relaxing and very pleasant green surrounding.
Daikanyama Hillside Terrace was constructed in seven phases from 1967 to 1992, under the direction of architect Fumihiko Maki, who has participated in the realization of the Metropolitan Gymnasium Sendagaya and the iconic Spiral Building in the district of Omotesando .
Under the theme of sophistication and well-being, Hillside Terrace offers a less glamorous but more authentic alternative to the "made in Japan" in the fields of cosmetics, interior decoration, organic food etc. with a few bonus beautiful ideas of souvenirs.
Several cafes with shaded terraces also allow you to enjoy yourself in this idyllic setting, a quiet and distinguished area, located only 5 minutes away by train from Shibuya.
---
Address, timetable & access
All the themes of the city