Miyagawa-cho Beer Garden
宮川町ビアガーデン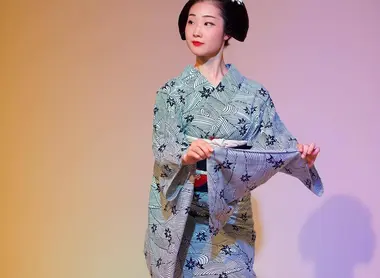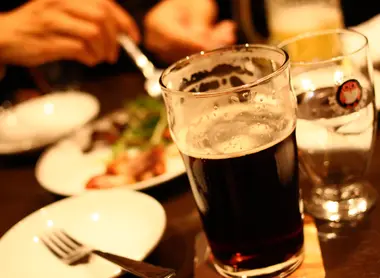 How to approach a maiko?
If you absolutely want to get to know Japan in all its most traditional aspects, and if you dream of seeing geisha "in real life" then this is the place to come, to the Beer Garden of Miyagawa-chô, at Kyoto. While you have a drink, geisha welcome you, and put on a show in front of you.
Miyagawa-chô is one of Kyoto's five hanamachi (literally "flower town"). It is a district of tea houses where all the secrets of the geishas and maikos, these daughters of art, are cultivated. The houses that see them born to become the most coveted women in Japan are in the vicinity. Next door is the Kaburenjô theater, which also serves as a school where they perfect their art every day. In Kyôto, geishas are called geiko when they are professionals in their art and maiko when they are still only apprentices.
See also: What is it to be a geisha?
Happy Hour for Art Girls
Every year from mid-July to the end of August, the Miyagawa-chō Beer Garden welcomes its customers with the charming smiles of the geiko , who come especially to entertain you . The whole neighborhood is decorated with hundreds of lanterns that magically illuminate the hot Kyoto summer night. They do not wear the sumptuous ceremonial kimono but a pretty yukata as it should be in summer in Japan. Generally, four maiko and geiko are there to accompany your evening, strolling among the customers seated. If you are fluent in Japanese then you can start a conversation with one of them to find out more about their habits. Then, on a special stage, they will begin a few steps of traditional dances of which they have the secret, as much to show you their talent as to move you.
Normally…
In Kyoto, the tea house system is very specific.
Usually, geiko and maiko are called upon to accompany customers at a dinner party. To satisfy the latter, they will then show their talents by performing traditional dances and songs, playing musical tunes on old instruments . They can also play traditional games , which have been passed down for a long time in this particular environment.
There is no fixed price as all services are included together. The invoice only arrives after the customer, but needless to say you need to have big means. To have the privilege of participating in such an evening, you must above all be recommended by someone who knows what it is all about.
Usually, therefore, it is very difficult to frequent these maiko and geiko , even for locals. This is why the summer evenings at the Beer Garden are an incredible opportunity to get to know the world of hanamachi , everything that has made up the art of geiko and their culture for 350 years.
Read: Miyako Odori Festival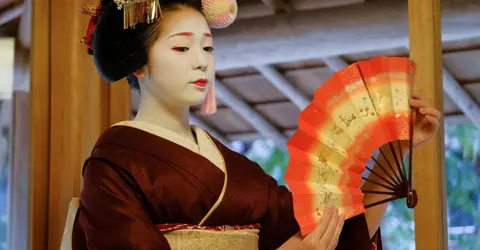 Practical information (2017 prices):
First part of the evening (from 6 p.m.): 7,000 yen entry (53€35)
Second part of the evening (from 8 p.m.): 5,000 yen entry (38€10)
Drinks are unlimited with the meal at the neighborhood restaurant.
---
Address, timetable & access
Address

Phone

+81 (0)75-561-1151

Timetable

By bus: Kawaramachi Matsubara stop By train: Kiyomizu Gojo station (Keihan line) or Kawaramachi (Hankyu Kyoto line)
All the themes of the city