Affordable Japan Tours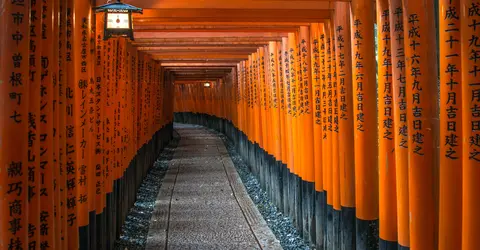 Budget itineraries
At Japan Experience we offer several tour options - self-guided, tailor-made or group tours - for those on a budget. Here is our selection.
Do you want to explore Japan without breaking the bank? Here are some of our more affordable tour itineraries, both self-guided or guided that have been specially created by some of our specialists. Each itinerary is designed to fit your needs and create your dream trip. It's up to you to find the one that best suits you.
Guided Tours
Each of our guided tours is run by one of Japan Experience's own guides, allowing you to discover the country in a small group (6 to 8 people) while benefiting from the knowledge of an expert. You will be guided throughout the trip, with Japan Experience making all the arrangements for accommodation and transport. In short, you are taken care of from A to Z. Although this package is more expensive than the others, prices start from $4,210 USD all inclusive (excluding return flights) with our tour "On the Tokaido Route". Your tour leader will lead you down the ancient feudal road that linked Tokyo to Kyoto, the imperial capital, and then onward to Ise and Mount Koya.
Benefits of our group tours:
Fully inclusive
Local knowledge from your guide
Small group (max 8 persons)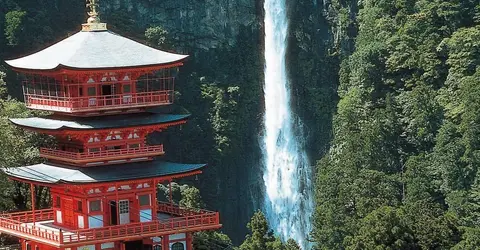 Solo Tours
These self-guided tours include the highlights of Japan, essential for any trip, and are designed by our specialist consultants. The tours cover the country's must-see places (Tokyo, Kyoto, Hiroshima...), making them ideal for any first-time visitors to Japan. You travel independently, however, we can arrange a day tour run by one of our Travel Angels in a city of your choice. The airfare is included in the self-guided tour price, making it a very affordable option for those on a budget. In our 12-day "Classical Japan" tour you will visit Tokyo, Hiroshima, and Kyoto. Prices start from $2,044 USD.
Benefits of self-guided tours:
The best itineraries designed by our specialists
Our advisors are available for help with organization and logistics
Flights is included in the price
Tailor-made Tours
With tailor-made tours, you are the one who designs your itinerary, however you like. Imagine the trip of your dreams and our specialists are there to help you make it happen... while working with your budget. Why not take inspiration from our online examples of tours, of which here are the three least expensive (flights not included), which you can adapt as you see fit:
Discover Japan on the mountain side with stages in Takayama, Matsumoto and Mount Fuji, not forgetting the must-see Kyoto, Tokyo and Kanazawa. Duration: 14 days.
Head south with this tour that explores the southern island of Kyushu, its mountains, baths and onsen (hot springs), from Fukuoka to Kagoshima and Kumamoto. Duration: 14 days.
Take two weeks to contemplate some of the most beautiful gardens in Japan, plus a detour to Miyajima and the legendary Itsukushima shrine. Duration: 15 days.
The benefits of a Japan Experience tailor-made tour:
You create your own itinerary
A consultant is at hand to help you plan your perfect trip
Total freedom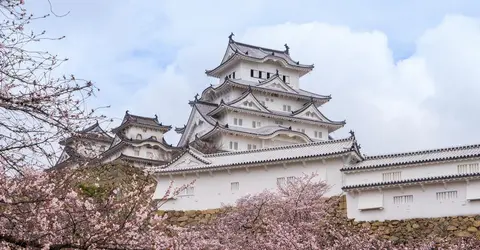 Driving tours
Self-drive tours in Japan are individual tours that include vehicle rental, driving license translation (if required), Drivin 'Assistance and accommodation, all for two people. These tours last from 3 to 15 days and allow you to travel Japan in complete freedom and at your own pace, venturing where the trains can't...
Take a tour of Lake Biwa, northeast of Kyoto, to discover the landscapes of the Japanese countryside. Spend a night in a traditional village with thatched houses. Duration: 2 days, 1 night
Leave Tokyo for a round trip to Nagano, through the Japanese Alps. Enjoy stunning scenery and relax in the hot springs (onsen). Duration: 3 days / 2 nights
Journey from Tokyo to Kyoto via the old Nakasendo road, with a stop at the foot of Mount Fuji in Nagano, and then another in the traditional village of Tsumago. Duration: 3 days / 2 nights
The benefits of a Japan Experience self-drive tour: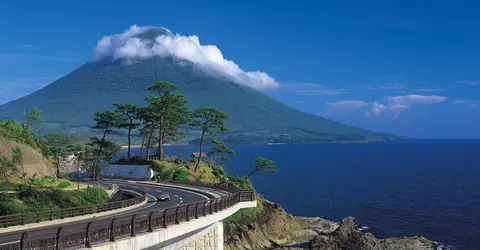 All the themes of the city