Tenjin Matsuri
天神祭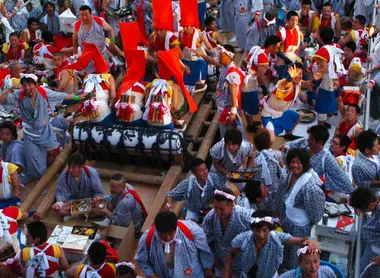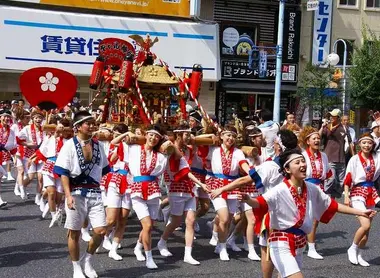 A festival between fire and water <br>
Osaka's Tenjin Matsuri remains one of the three biggest festivals in Japan. A celebration that lasts two days where parades, floats and other illuminations are in the spotlight.
At the end of July, the people of Osaka and tourists gather together for Tenjin Matsuri. A millennium festival under the protection of Tenmangu Shrine in which boats, but not only boats, parade.
A huge procession takes place and thousands of people march in traditional dress. You can discover the costumes of the lords of the court between the eighth and the twelfth century. Subsequently, all participants are invited to join the boats loaded with small temples to illuminate the Okawa River that flows through the city.
Tenjin Matsuri allows Osaka to adorn a thousand and one lights. Torches and lanterns adorn storefronts throughout the city center. Naturally, the festival closes with a hanabi, traditional firework display. To make the most of this magical event, you will have to elbow your way to a place at the top of a bridge and enjoy the ballet of boats.
---
Address, timetable & access
All the themes of the city