The tallest building in Japan
あべのハルカス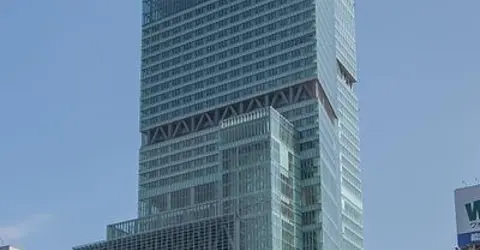 Abenobashi Terminal Building wins 1st place
In Osaka, a new skyscraper 300 meters high caresses the clouds.
In January 2010 a major project began in the area of Osaka Abeno: building a skyscraper 300 meters high!
Then on March 7, 2014, the Abenobashi Harukas (or "lights" in Japanese) emerged from the ground and became the tallest building in the country! This dethroned the Yokohama Landmark Tower by only four meters.
Of the 60 floors of Abenobashi Terminal Building, one can discover 14 levels dedicated to shopping, restaurants, art galleries, offices, and a hotel. At the top, there is an observation deck with a 360 degree view of the city that you can get to for 1500 yen.
The project's main aim is to increase the popularity of the Tennoji and Abeno neighborhoods too often neglected by tourists and locals for the lively district of Namba .
For more information on Abenobashi Terminal Building, please visit the official website of the skyscraper!
Réservez votre visite guidée d'Osaka, demi-journée
All the themes of the city