Jinya-mae market
陣屋前朝市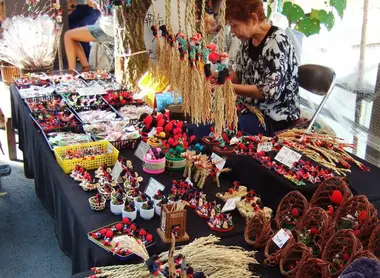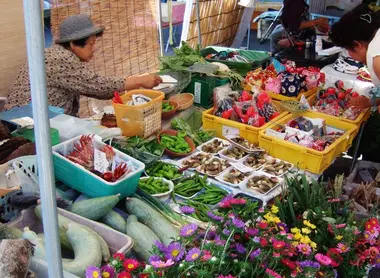 <i>Good morning market</i> <br>
An essential Takayama tradition is called Asa-ichi. Behind this name hides the small morning market where fresh produce and local crafts are found.
It is good to get up early in Takayama. Of course, to enjoy the calm, but also to find some bargains. Market buffs will be in their element. Morning gatherings including the Jinya-mae are common in the city. Quite modest, the market presents the products of local producers. Most often market gardeners' wives come to sell fresh produce, vegetables, fruit or eggs. The variety of displays particularly reflects the seasonal changes. The stomach is well served, and the eyes too, with flower stalls and handmade objects. You can also easily find local amulets: Sarubobo. Literally "baby monkey", these little dolls bring happiness and protection. They are generally offered from one woman to another.
This fair dates back over four hundred years. At the time of the Jinya, the historic home of the government in the Edo period (1603-1868), already welcomed a market on its square. The building, now a listed monument, watch over your sunrise purchases.
All the themes of the city