Roppongi Hills
六本木ヒルズ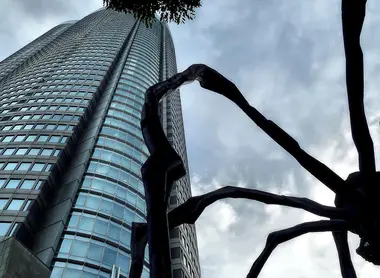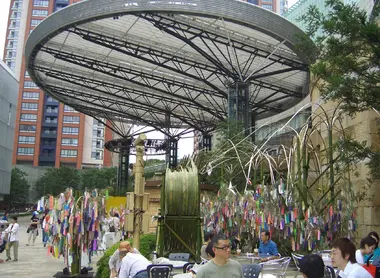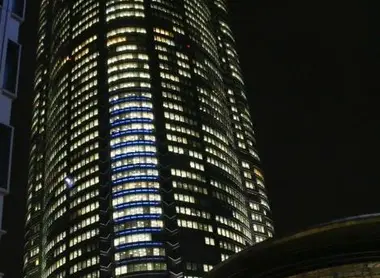 A cultural hub
Make for the high ground and head to Roppongi Hills, a complex combining culture and leisure overlooking the city, with an effervescence that never feels oppressive.
Located on a hill in the heart of the Minamoto area, the Roppongi Hills complex unfolds around the Mori Tower, one of the highest skyscrapers in the city with fifty-four stories and two hundred and thirty eight meters high.
First you will meet "Maman", a monumental metal spider with sleek lines; it's a bronze sculpture by the Franco-American Louise Bourgeois (1911-2010). Visitors to Roppongi Hills have adopted the beautiful arachnid and often arrange to meet under its impressively-sized body. Located in the center of the Roku Roku Plaza at the foot of the Mori Tower, it symbolizes the spirit of the place: like a web, where everything is connected in an uncluttered space. Roppongi Hills frees its visitors of gravity with its vertical and ethereal architecture: a permanent ballet of lifts and escalators take you effortlessly to all the activities offered by the center.
Don't be intimidated by the gigantic buildings - the lobby of the Mori Tower is dedicated to visitor orientation. Hostesses will happily give directions as needed, in perfect English.
The complex is resolutely geared towards international markets. A multiplex cinema with a dozen screens shows foreign films in their original version. Many restaurants serve cuisine from around the world. The luxurious Grand Hyatt Hotel offers guests a breathtaking view of the city. The Mori Art Museum exhibits contemporary artists such world renowned Chinese artist Ai Weiwei and the Japanese designer Tokujin Yushioka.
Tokyo City View, on the 52nd floor of the Mori Tower, is appreciated for its panoramic views. However, it costs 1,500 yen to enter. Going to the library just three floors below will give you an equally fabulous view of Tokyo in a serene atmosphere. At night, you'll see the business district of Shinjuku and Tokyo Tower light up. You can then head back down to earth and finish with a visit to the Mohri Garden, a natural haven at the foot of the complex.
---
Address, timetable & access
All the themes of the city