Edo-Tokyo Museum
江戸東京博物館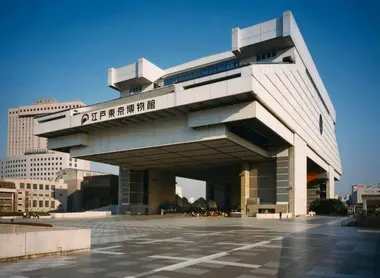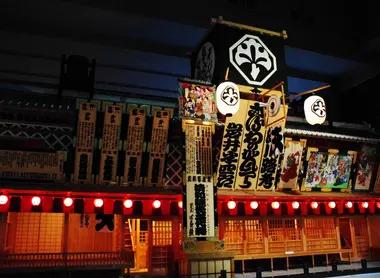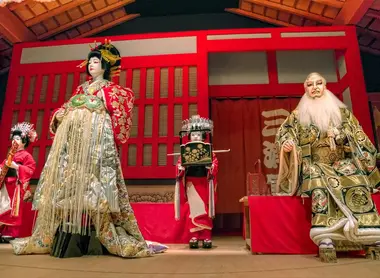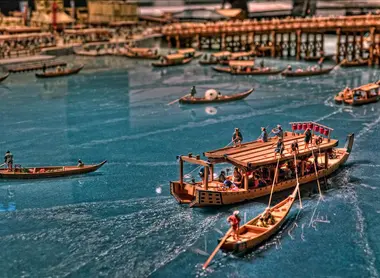 Immersion in the past
Amazing contrast between this contemporary building and its interior that stages yesteryear Tokyo: immerse yourself in the history of the capital. Cubic and rectilinear forms of architecture fade quickly to display the history of the city through the centuries.
Welcome to Tokyo, formerly known as Edo, Japan's capital since 1868. The space and subdued lighting accentuate the disorientation caused by the discovery of costumes, buildings and objects of yesteryear. The "Japanese-style" welcome is an art here: particularly at the weekend, as soon as you arrive, volunteers guides will address you in your language to offer you a "private" visit. You will be introduced to the history of the city accompanied by aTokyoite that leads you quickly through the different spaces, punctuated with anecdotes and offering to take your photo in front of a yukata (light cotton kimono) or a doutaku (bronze bell).
A bridge between two eras
Everything is "full size", so much so that you could soon believe that you are in Edo rather than in a museum. All periods are included: visit a traditional house from the Meiji era (1868-1912), watch a demonstration of kabuki, or discover the first Japanese car ...
Models, that less spectacular but very realistic, let you imagine the geographical organization of certain areas in past eras.
Continue your journey over the bridge that you can see from the beginning of the tour: the iconic Nihonbashi (本橋), a key place of passage and starting point of five major roads out of Edo, traced in the seventeenth century. In the museum, its reproduction seperates the two exhibitions of Tokyo during the Edo period (1603-1867) and the Meiji era (1868-1912).
And for those who wish to learn even more, the library and its 140 000 books are a good source of documentation. But beware: there's nothing like the museum and discovering the traces of the past, presented by a charming guide with supersonic speech!
---
Address, timetable & access
Address

Phone

+81 (0)336 269 974

Timetable

The museum will be temporarily closed from April 1 2022 and last until 2025 or early 2026 for renovation.
All the themes of the city