Japan Football Museum
Read a guide to the Japan Football Museum in Bunkyo ward Tokyo celebrating the 2002 World Cup.
Japan Football Museum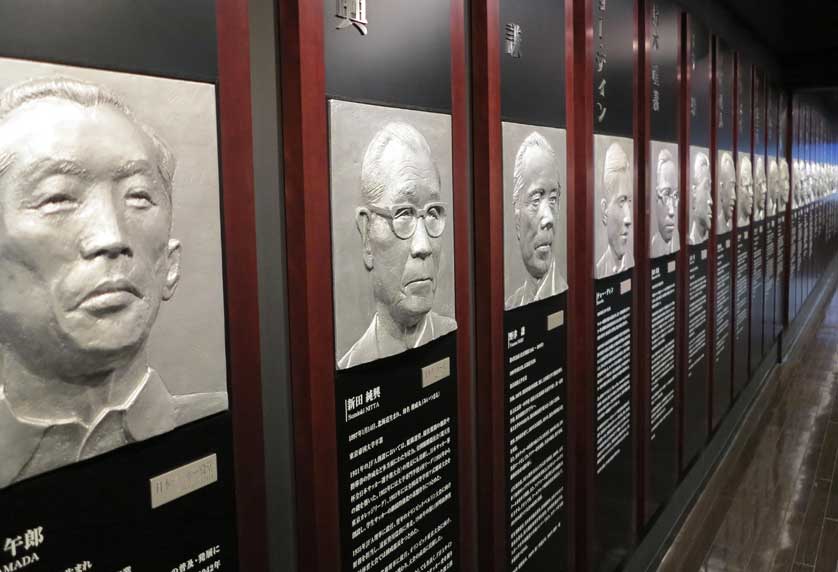 Japan Football Museum, Bunkyo-ku, Tokyo
The Japan Football Museum in Tokyo's Bunkyo ward opened in 2003 and is dedicated to the 2002 World Cup held jointly in Japan and Korea, the history of Japanese soccer and the country's premier professional soccer competition - the J-League.
Exhibits
The modern, well-designed museum is spread over three floors and includes a "Virtual Stadium" on the first floor where commemorative footage of the 2002 World Cup is shown on a giant screen with frequent screenings.
The first basement floor displays J-League memorabilia including signed shirts, boots and flags from all Japan's professional football teams. This floor also has a J-League store where visitors can buy the latest J-League soccer kits and scarves.
The Japan Football Hall of Fame is also on this floor celebrating such previous Japanese soccer greats as Saburo Kawaguchi, Honorary President of the JFA, Kunishige Kawamoto and Teruki Miyamoto.
The second basement floor contains photographs of historical interest detailing the development of Japanese football including the Japanese national team, the U-23 national team. Also on display is the Toyota Cup, and a trophy case containing the various cups associated with Japanese professional soccer.
The Japan Football Museum also holds special exhibitions for limited periods, dedicated to particular soccer themes.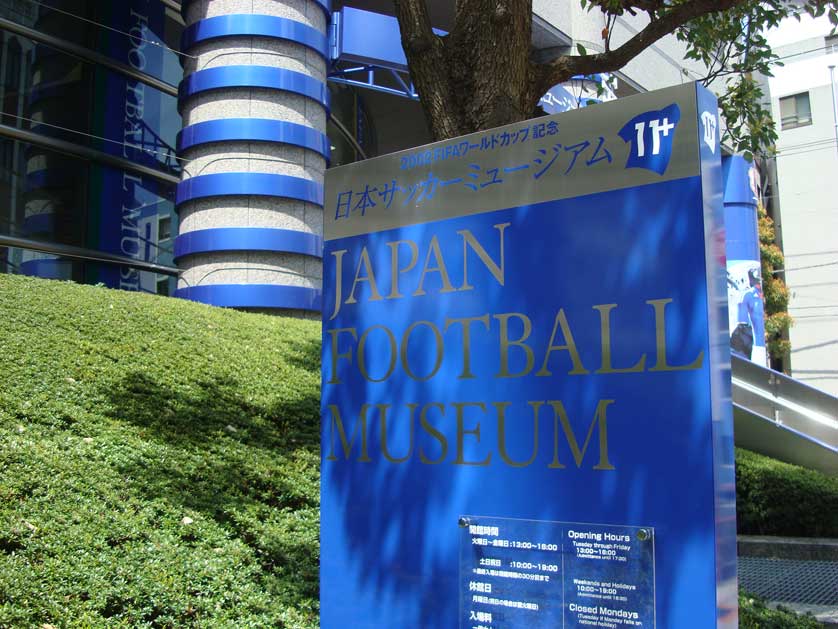 Japan Football Museum, Tokyo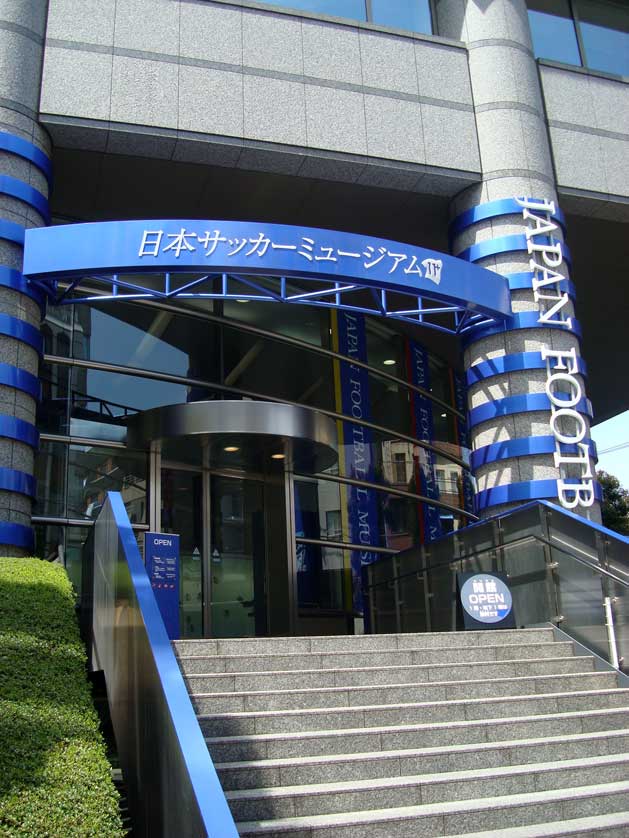 Japan Football Museum, Tokyo
Access - how to get to the Football Museum in Tokyo
Japan Football Museum (www.jfa.jp)JFA House, Soccer Dori Avenue, 3-10-15 Hongo, Bunkyo-ku, Tokyo 113-8311Tel: 03 3830 2002Admission: 500 yen
Hours: Tues-Fri 1 pm-6 pm (last entry 5:30 pm); Weekends & Public holidays 10 am-6 pm (last entry 5:30 pm); closed Mondays except when Monday falls on a public holiday, in which case it is open Monday but closed the next day (Tuesday).
The Japan Football Museum is a short walk from JR Ochanomizu Station, or Ochanomizu Station on the Marunouchi Line, or Shin-Ochanomizu Station on the Chiyoda Line of the Tokyo metro. Walk over Hijiribashi Bridge from JR Ochanomizu Station, turn left at Hongo-dori Avenue and turn right into Football Avenue at the intersection with Kuramaebashi-dori Avenue.
Nearby Attractions
Attractions nearby the Japan Football Museum include Yushima Tenjin Shrine, Yushima Seido and Tokyo Dome.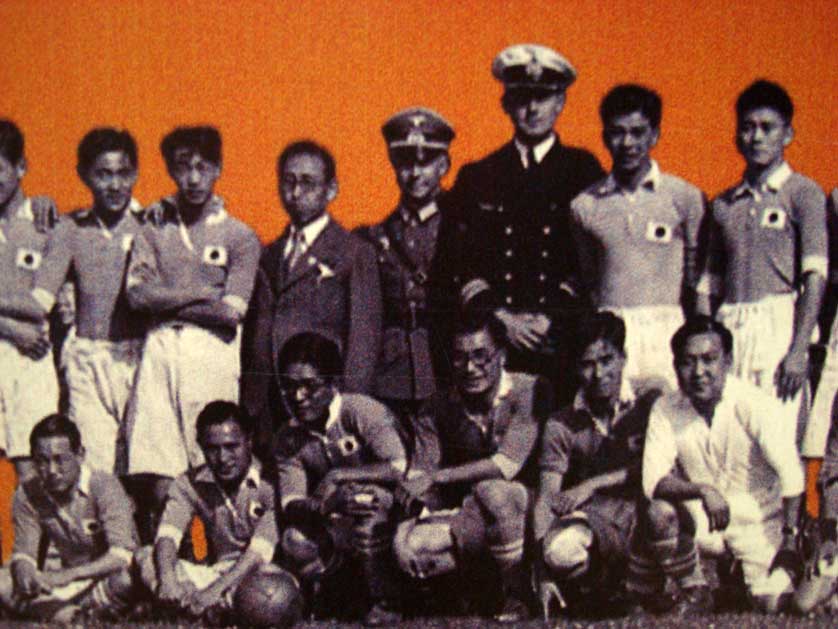 Japan Football Museum, Tokyo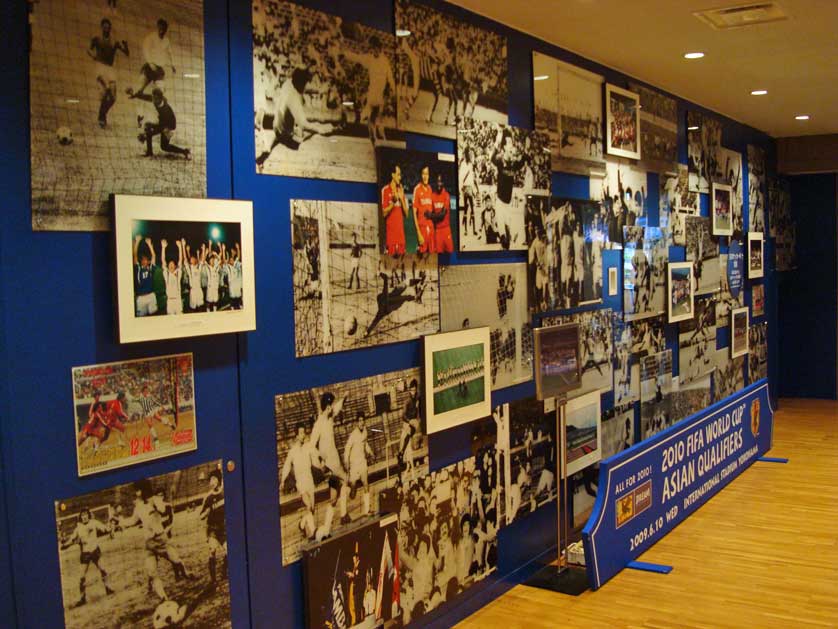 Japan Football Museum, Tokyo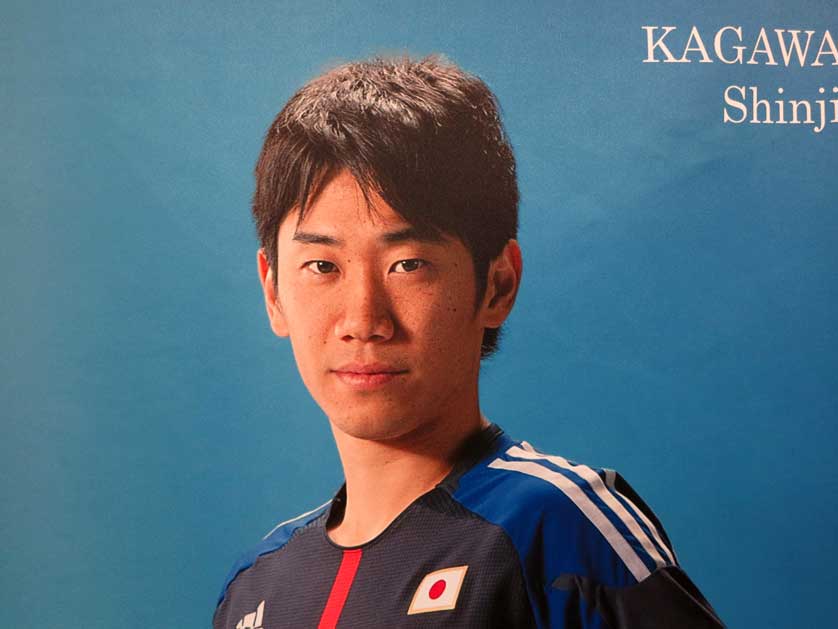 Kagawa Shinji one of Japan's best ever exports who has played for such European giants as Borussia Dortmund and Manchester United

Book Hotel Accommodation in Tokyo Bunkyo Ward
All the themes of the city