4 places to see fireflies near Tokyo
A glow in the night - The best places to admire the light show
June and July are firefly months in Japan! In order to contemplate these nocturnal ballerinas without having to stray too far from the capital, here are four places near Tokyo where to admire the fireflies at the start of summer.
1. Fussa fireflies festival (June)
Located north of Tokyo, one hour from the capital, Fussa shines (no pun intended) for its fireflies throughout the Tokyo prefecture. Especially in mid-June, when the city organizes a night festival in their honor.
More than 500 fireflies come every year to dance near the Tamagawa aqueduct, a 43-meter-long aqueduct that once brought water to the surrounding fields. An event which is then the subject of a real festival in Fussa, since traditional dances, taiko, and food stalls come to accompany the undulations of the fireflies throughout the evening.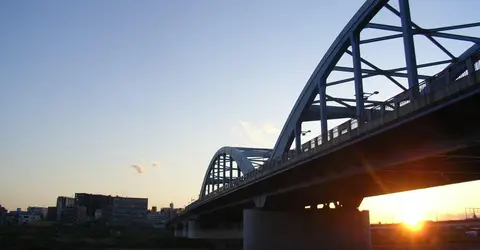 Useful information
Address : Around Tamagawa Aqueduct, 1 Chome-1-33 Kugayama, Suginami City, Tokyo 168-0082
Directions : Near Kumagawa Station (Itsukaichi Line)
Hours: second Saturday in June
Price: free
2. Yukake Koyake Fureai no Sato (June)
Very popular with Tokyoites this season, Yukake Koyake Fureai no Sato is a pretty park located in the small town of Hachioji near Mount Takao.
Appreciated both for its green spaces and its barbecues available to all, the park also attracts the Japanese for its fireflies when summer arrives. 2,500 winged dancers, which every evening in June brings a little magic to the nocturnal walks of residents.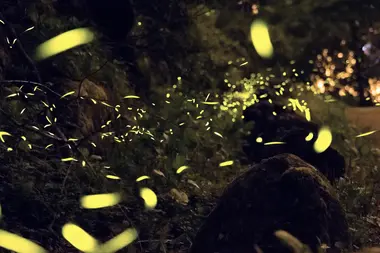 Useful information
Address: 2030 Kamiongatamachi, Hachioji 206-0034
Directions: 20 min by bus from Takao station (Chuo, Keio-Takao, Narita Express lines), Yuyakekoyake stop
Hours: mid to late June, 6:00 p.m. to 8:45 p.m.
Price: adult 100 yen ($1.20/.90€), child 50 yen ($.60/.45€)
3. Chinzanso Tokyo Hotel (late June-early July)
Renowned by Tokyoites as the best place in town to admire the fireflies, the Chinzanso Hotel is located in the heart of Tokyo, in the Bunkyo district.
Open only for hotel guests, its traditional garden is indeed a true corner of paradise for the fireflies who have taken up residence there. A little gem that can be admired in the evening without necessarily renting a room for the night, since the luxury hotel has set up a night buffet expressly for the firefly season. First price? 9800 yen per person ($95/86€).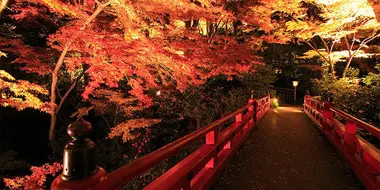 Useful information
Address:2 Chome-10-8Sekiguchi, Bunkyo City, Tokyo 112-8680
Directions: a few minutes walk from Gokokuji station (Yurakucho line)
Price: between 9,800 and 10,500 yen for the buffet (between $105-120/90-105€).
4. Setagaya Firefly Festival (July)
If you missed the fireflies in June, a little catch-up session in July with the Setagaya fireflies festival.
It is located every year around the Oda family house, a house built in the Edo period (1603-1868) very popular nowadays for its architecture.
The Setagaya festival is divided into two parts: a first around the house, and another in a small garden where the fireflies are placed in transparent boxes at the corner of each aisle. Alleys which then lead to an enormous dome filled with fireflies at the end of the route, and which attract more than 20,000 visitors each year.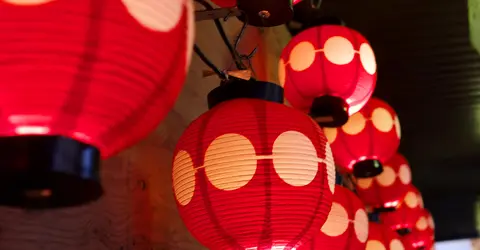 Also, note that the festival is accompanied by food stalls and flowers to celebrate the orchid season at the same time.
Useful information
Address:1 Chome-29-18 Setagaya, Tokyo 154-0017
Directions: a few minutes walk from Setagaya (Tokyu-Setagaya line) and Kamimachi (Tokyu-Setagaya line) stations
Opening hours: second weekend of July, from 1 pm to 9 pm.
Price: free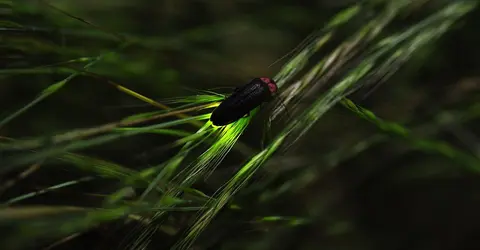 All the themes of the city