Where to go for snow near Tokyo
東京から行ける雪遊びスポット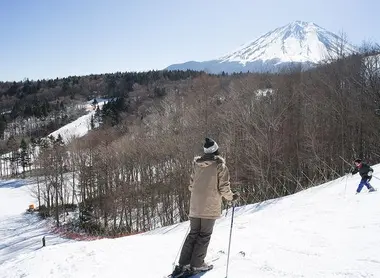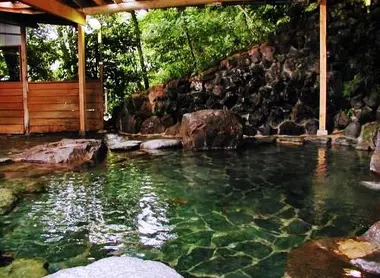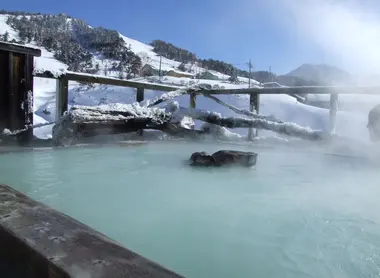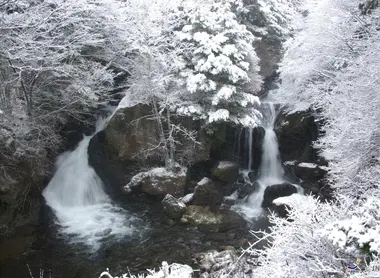 Enjoy winter in Japan
Planning to be in Tokyo this winter? Here is a selection of one or two day excursions from the Japanese capital, to make the most of the snowy season.
Skiing, snowboarding, hot springs, or pure-white landscapes, discover the best spots to enjoy the winter around Tokyo. Not much snow falls in the city of Edo itself, so take some time to explore the nearby area by train to get the full winter experience!
Fujiten ski resort
Skiing at the foot of Mount Fuji, anyone? This is what's on offer here, at a resort that's small but ideally situated to the north of the mountain, in the Five Lakes region. Several pistes are open to beginners as well as the more experienced, and there's a park for younger children.
From Tokyo, get on the Limited Express train to Otsuki, then take the Fujikyu Railway to Kawaguchiko (2:30 hours total journey time). From there, Fujiten station is 20 minutes by taxi.
Hakone and Onsen
Near Mount Fuji, the city of Hakone, in addition to offering a panoramic view of Lake Ashi and the sacred volcano itself, is renowned for its thermal springs. More than a dozen onsen, but also public baths and ryokan, will give you plenty of choice. Yumoto, with Kappa Tengoku onsen, is especially known for its rich history and the quality of its waters.
From Tokyo, take the Shinkansen to Odawara Station (35 min), then the Hakone Tozan Railway line to Hakone-Yumoto.
Manza onsen
Another onsen, this hot spring is located 1,800 meters above sea level on the slopes of Mount Kusatsu-Shirane. The sulphurous waters of Manza onsen are distinguished by their color, turning to milky white when in contact with the air. They say it's beneficial for respiratory and joint problems, circulation, or for improving the skin. It is possible to spend the night here in one of the ryokan.
From Tokyo, take the Shinkansen to Takasaki and Karuizawa Onsen. From there, take the bus to Manza Onsen.
Yuzawa ski resort
Located in Niigata Prefecture, this is one of the most famous resorts in Japan. The complex is open from November to May and offers skiing, snowboarding and ice skating.
From Tokyo, take the Shinkansen to Omagari and the JR line to Yuzawa (about 4 hours).
Go skiing to one of the most popular ski resorts near Tokyo with Voyagin.
Nikko
Two hours from the capital in Tochigi Prefecture, Nikko is the ideal place for a retreat for one or two days. In winter, this spiritual city and nearby area offers beautiful landscapes, such as frozen waterfalls.
From Tokyo, take the Shinkansen to Utsunomiya, then JR Nikko Line to Nikko. The journey is fully covered by the JR Pass.
All the themes of the city