Shakujii Koen Park
Read a guide to Shakujii Koen Park, Nerima ward, Tokyo. Shakujii Koen Park is a wilderness reserve in Tokyo's Nerima ward of great ecological interest, and a total escape from the urban landscape.
Shakujii Park, Tokyo 石神井公園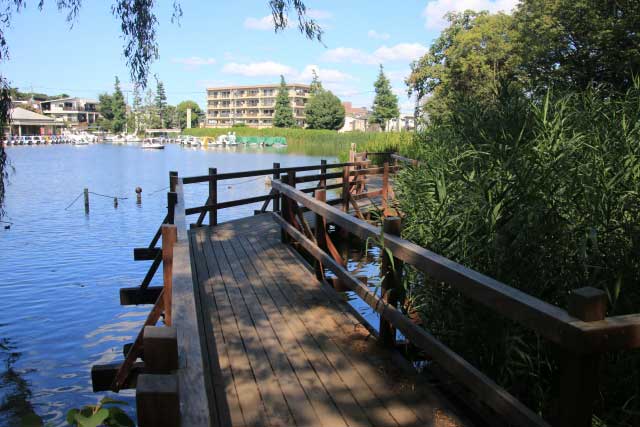 Pond in Shakujii Park, Nerima ward, Tokyo
Shakujii Park, in Tokyo's Nerima ward, is a 20 hectare (c.50 acre) green area of ponds and forest. It is remarkable for its access to unspoilt wilderness scenery within the Tokyo metropolis, and especially for its prolific bird life, specifically waterfowl. As a birdwatcher's paradise, a large number of birds can be seen here that you are very unlikely to encounter in any other part of Tokyo. In spring, Shakujii Park is notable for its hanami - cherry blossom, or sakura, viewing).
The park is set in a beautiful residential area, which is also worth strolling through. Nearby is the Ronion Italian restaurant, a great spot for lunch or dinner.
History
Shakujii Park is historically significant for containing the site of Shakujii Castle, the stronghold of the ruler of local area, Lord Toshima, from the 11th to 15th centuries (i.e., the late Heian Period to the middle of the Muromachi Period), until he was driven out in 1477 during the Warring States period of civil war. It opened as a public park in 1959.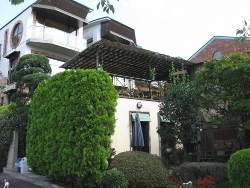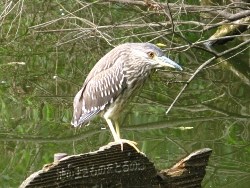 Grounds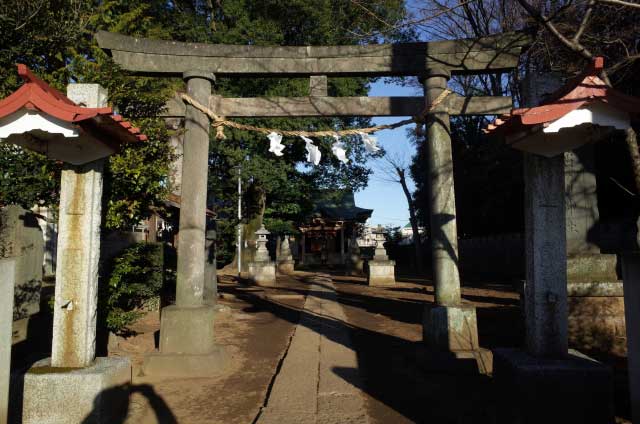 Shakujii Park consists mainly of two large ponds.
At its eastern end is Shakujii Pond, with pedal boats for hire (in operation since 1934).
At its western end, connected to Shakujii Pond, is Sampoji Pond, until the 1950's known as the pond that "never dried up in summer, and never froze in winter."
At the south-east corner of the Park, near where the boats are, is the Memorial Gardens - not particularly memorable or distinct from the rest of the park, but pleasant enough.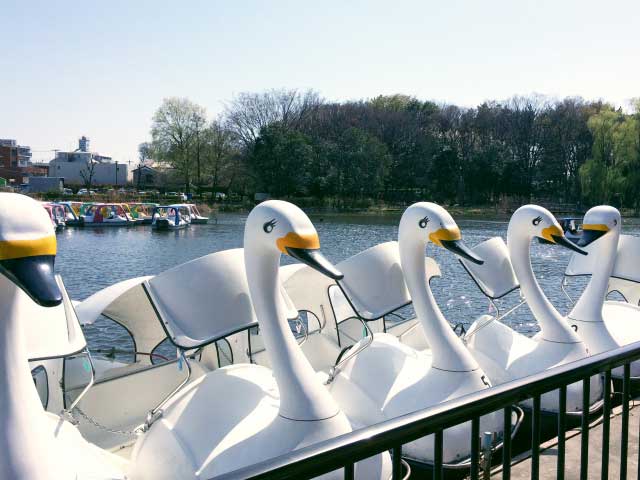 Boats in the pond in Shakujii Park, Nerima ward, Tokyo
Ikefuchi Historical Park
On the south of Shakujii Pond, just behind a little fox shrine, is the much smaller Ikefuchi Historical Park (池淵史跡公園) where shards of pottery were found, believed to be connected to the Shakujii Castle mentioned above. It is due to have a small museum built in it by March 2010.
Just a little east of Ikefuchi Historical Park is Sampoji (Sanpoji) Temple, built in 1394 and later moved here.
At the eastern end of Sampoji Pond, just in front of the site of Shakujii Castle, is where Japan's first 100 meter pool was built, in 1918, for training Japanese swimmers in preparation for the 1920 Olympic Games in Antwerp, Belgium. In 1989, the eastern end of the old pool was turned into a "Waterside Observation Park" (水辺観察園) where various rare waterside flora can be seen, and serving as a resource for the full renaturing of the area.
On an island in the middle of Sampoji Pond is the Marshland Botanical Reserve, made a national heritage site in 1935, with over 50 different kinds of trees and plants. Also on Sampoji Pond is Itsukushima Shrine, a small, simple, yet picturesque Shinto shrine accessible by a short bridge.
Lord Grave & Princess Grave
In the north-western corner of Shakujii Park are two ancient memorial stones about 40 meters apart known as the "Lord Mound (or Grave)" and the "Princess Mound (or Grave)" enshrining the spirits of Yasutsune Toshima, the lord of Shakujii Castle who, after the fall of his castle at the hands of the warlord Dohkan Ohta, drowned himself in Shakuji Pond in 1477, and his distraught daughter, Teruhime, who thereupon drowned herself, too. A few years ago, May 11 began to be celebrated locally as the Teruhime Festival, in commemoration of the girl.
At every body of water in the park, old men can be found fishing.
Shakujii Park is very pedestrian and wheelchair friendly, even cement paths that become wooden platforms through the more densely forested sections.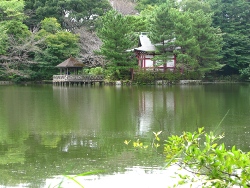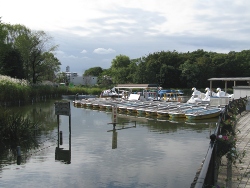 Hours
24 hours, 365 days.
Admission
Free.
Access - Getting To Shakujii Koen Park in Tokyo
From the south exit of Shakujii Koen Station (Seibu Ikebukuro line). 7 minutes. Shakuji Koen Station is four stops from Nerima Station.
Book Hotel Accommodation in Tokyo Near Shakujii Koen Park
All the themes of the city