Public transportation in Osaka?
大阪の公共交通機関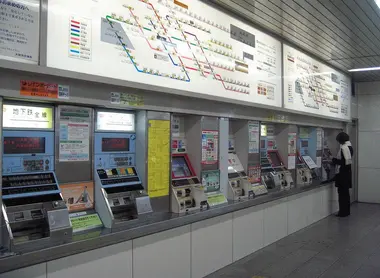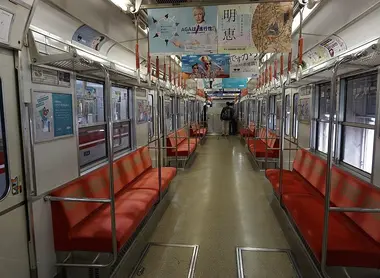 Visiting Osaka: how does the public transportation work?
Subway, train, bus... As in all major Japanese cities, public transport in Osaka is abundant and very efficient. A short guide to finding your way around in the capital of Kansai, Osaka.
Osaka subway
Osaka is the second-largest city in the country: it is therefore only natural that it has had a vast network of public transportation since 1933. Among them, the classic metro is organized into 9 different lines. Each has its color code. Service hours are between 5 am and midnight. Nearly 3 million passengers use this metro network every day.
The Midosuji Red Line is the largest and busiest in the city, with more than 1.2 million daily commuters. It connects north to south, passing through key stations such as Umeda, Shinsaibashi, and Namba.
The city of Osaka is organized vertically, the north-south lines are very important: in addition to the Midosuji line, the Yotsubashi (blue) and Tanimachi (purple) lines are very busy.
The metro and its pricing work the same way as in Tokyo, that is to say, that the fare is not fixed as in many Western countries where you buy a single ticket, but varies according to the distance traveled. The minimum fare is 180 yen ($1.50/1.25€). You can plan your journey upstream (which can also mix metro and train), in particular with Hyperdia (also available as an app), or Google Maps which now also includes prices.
It is possible to buy a ticket at the automatic terminals installed in each station, indicating the name of the destination station - don't forget to bring cash.
To get around more easily, you can also buy a prepaid rechargeable card, Pasmo, Suica, or PiTaPa. To use them, simply load money on them, via an automatic terminal (the same as for buying tickets).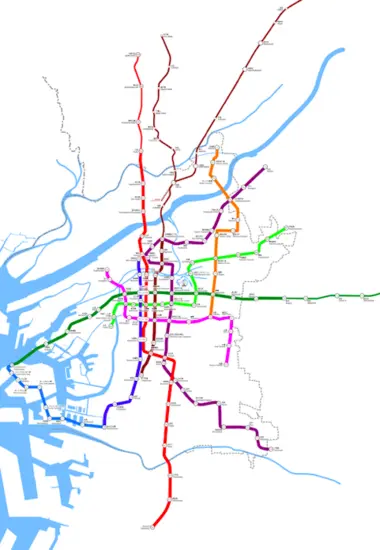 Place your card in the designated place on the terminal, then simply choose " Charge IC card ". Then select the amount you want to put on the card. As in Tokyo or Kyoto, you just have to beep it above the gates to use the metro.
Osaka train lines
JR Pass holders will be pleased to know that the JR also has lines in Osaka, including the JR Loop Line, which circles the city with 19 stations serving tourist spots such as Osaka Castle. , Shitennoji Temple or Tennoji Park .
You can also take two lines that connect the city to Kansai International Airport (KIX), the JR Kansai and the JR Kansai Airport Express Haruka. Finally, the JR also operates lines that depart from the center of Osaka to connect other major cities in Kansai such as Kyoto, Kobe, and Nara, which is very convenient for visiting the region. Note also the presence of the JR Sakurajima line which leads to Universal Studios Japan.
In addition to the JR lines, many private companies operate the network, such as Hankyu, Keihan, Nankai, or Kintetsu. All these lines have departures in different stations of the city and serve all the surroundings, sometimes extending very far, which also makes it possible to visit cities such as Wakayama, Yoshino, or Nagoya.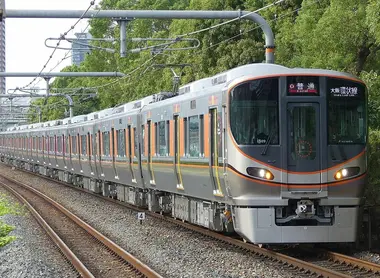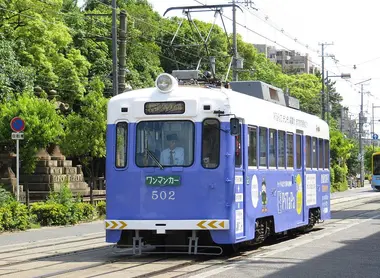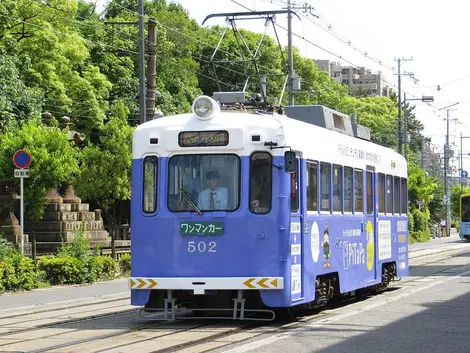 Osaka buses and trams
Finally, like any self-respecting Japanese city, buses are not left out. But unlike Kyoto where they hold a major place, it is quite possible to avoid taking a bus as the metro network is developed.
If you want to take a bus in Osaka, the operation is the same as in Kyoto buses (see our article on public transport fares in Kyoto ). The fixed price is 210 yen ($1.75/1.60€) for adults and 110 ($.90/.70€) yen for children.
The Hankai company also operates two tram lines, which cross Osaka from north to south and intersect at Sumiyoshi station.
Osaka travel passes
In addition to the JR Pass and the possession of a rechargeable card, it is possible to save money on the public transport budget in Osaka by opting to purchase a day pass allowing unlimited travel.
The most complete: Osaka Amazing Pass
The ideal pass if you are planning intense days of sightseeing in Osaka. It offers unlimited use on the entire metro network, buses, and all private train lines (except JR lines). It also includes entry to 40 tourist sites in the city, including Osaka Castle, the Umeda Sky Building Observatory, Shitennoji Temple, and even the Osaka National Museum of Art.
The pass is available in one-day (2,800 yen, $$23.50/21.25€) and two-day (3,600 yen, $30.25/27.50€) versions. It is possible to buy it online and then pick it up on-site in Osaka.
Cheapest: Osaka 1 Day Enjoy Eco Pass
This 1-day pass includes unlimited use of metros and buses. Its priced reasonably at 800 yen, or $6.75/6€ (Monday to Friday), and 600 yen, $5/4.50€ (weekend), 300 yen ($2.50/2.25€) for children. Tickets can be bought at the automatic terminals of the metro stations.
You can also opt for a regional pass such as the JR Kansai Area Pass.
All the themes of the city