Discover the Noto Peninsula
能登半島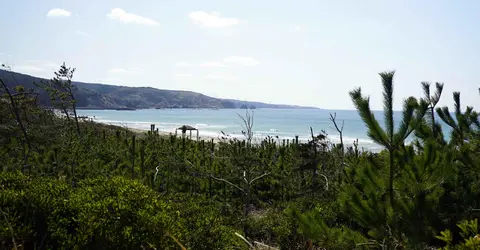 3 good reasons to discover the Noto Peninsula
The Noto peninsula, still little known to travellers, conceals a few wonders. Here are 3 reasons, if any more were needed, to come and discover this part of the country.
The Noto Peninsula , located north of Ishikawa Prefecture, stretches north from Kanazawa and plunges about 100 kilometers into the Sea of Japan. Natural and still deeply rooted in Japanese traditions , it offers travelers an exotic stopover between more urban visits.
A peninsula with a thousand facets
It is only a small strip of land that nibbles the sea, but yet the Noto peninsula is rich in a great diversity of landscapes . While the west coast is raw and rustic, with its steep cliffs and steep volcanic rocks, the east coast sees a series of small fishing villages, along a more peaceful sea surrounded by green landscapes.
Cliffs, rocks, beaches as far as the eye can see, typical villages, rice terraces or even forests , the Noto peninsula therefore offers travelers a multitude of diverse, very contrasting landscapes.
Incredible beaches
The sea and its fine sandy beaches are obviously a more than recommended stopover when visiting the Noto peninsula. On the west coast, beautiful beaches stretching for many kilometres. The sea being rather calm, no risk for swimming! If we had to choose just one, we recommend Masuhogaura beach , one of the most beautiful in Japan with its crescent shape and small dunes.
For those who want to discover a slightly eccentric Japan, Chirihama beach is unmissable! Automobile traffic is permitted for almost 10 kilometres. The vehicles go back and forth on the sand on a long straight line, in a very organized way since the rules are modeled on those of the classic highway code. We drive on the left and put on our turn signal to overtake. For those traveling by van or motorhome, know that you can park your vehicle there for the night , enough to see sublime sunrises and sunsets over the water.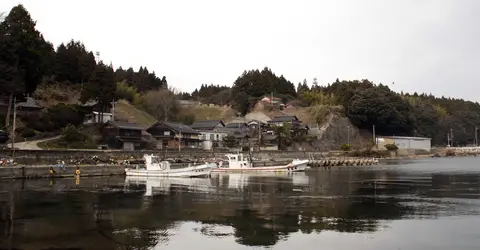 Typical villages
The peninsula is full of small towns and villages with typical traditional houses . Enough to allow travelers to dive into a still preserved Japan. Fairly poorly served by public transport, the Noto peninsula is most often discovered by car . A good way to discover many small villages, but also charming fishing ports , one of the main activities of the peninsula.
If we had to advise you two routes: the coastal road 36, then 49 on the west coast which takes you along the coast of Shika to Cape Takaiwa to discover coastal and resort architecture. And Route 249 from Suzu to Nanao to the east, which also runs along the coast, but offers a more rural view of the peninsula.
The Noto Peninsula therefore has a lot to offer travelers who take the time to explore it.
Partez en escapade dans la péninsule de Noto avec un guide !
All the themes of the city