The illuminations of the Subzero Forest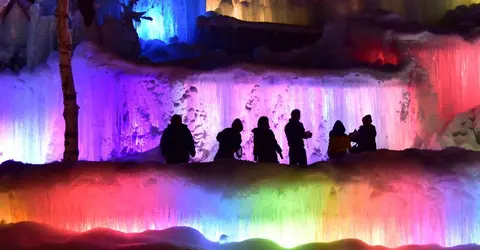 Almost 40 years of magic in the middle of the mountains of Gifu!
Located a stone's throw from the Akigami Onsen hot springs in Gifu prefecture, the Subzero Forest is a rather special forest. Lost in the mountains of the region, it forms a pretty ice clearing as soon as the temperatures drop! A landscape which then lights up every winter, to the delight of ryokan regulars.
Akigami Onsen, a ryokan surrounded by nature
Located in the city of Takayama, Akigami Onsen is an exceptional site. Lost in the mountains of Gifu, the ryokan is home to various traditional rooms , a river , a wooded area , and of course, several onsen .
However, it is not these infrastructures that attract visitors when winter sets in. At least not only!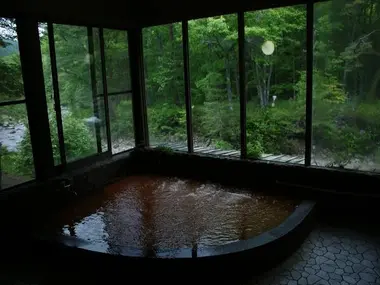 Not far from there, ice cavities form when temperatures drop! A particularity that the owner of the ryokan has maintained since the 1970s with his winter illuminations to give life to what is now called the Subzero Forest , "the forest in the negatives".
The SubzeroForest, the ice forest
The Subzero Forest is actually the result of a physical phenomenon. When temperatures drop below zero, the pure water from the surrounding mountain tops freezes onto the trees and plants of Akigami Onsen .
A spectacle of great beauty, which then prompted the site manager to develop the cavities formed by the ice to amaze his customers.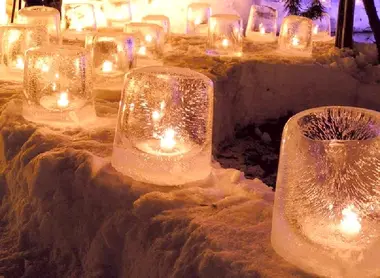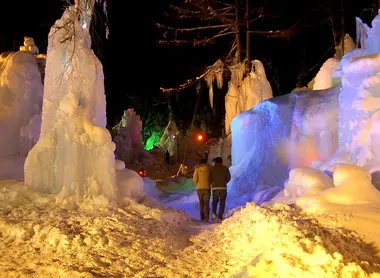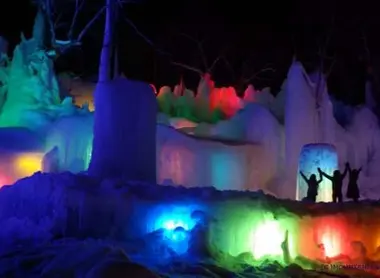 Since then, a pretty course of ice and light awaits ryokan regulars from January to March.
Indeed, the illuminations bring life to the icy forest as soon as the sun goes down! Pretty shades of red and green , which then blend perfectly with the natural blue of the ice cream.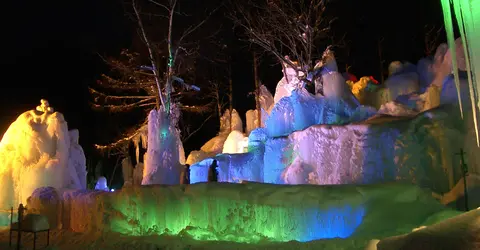 While it is obviously recommended to enjoy the show from one of the ryokan 's onsen , note however that the magic of winter is accessible to all since there is no need to stay at the Akigami Onsen to come and admire the beauty. spellbinding illuminations of the Subzero Forest .
---
Address, timetable & access
Address

Timetable

one hour from Takayama station (Takayama, Hida lines) with the Nohi Bus shuttle.

Price

free

Access

from January 1 to March 31, from 6 p.m. to 9 p.m.
All the themes of the city